This massive beast of a truck is from Inkas and is called the Inkas Sentry Civilian 2020. The massive vehicle is in a limo configuration with the rear separated from the front. The entire ride is armored with multi-layer bullet resistant glass, protection for the battery, and electronics control, and reinforced suspension.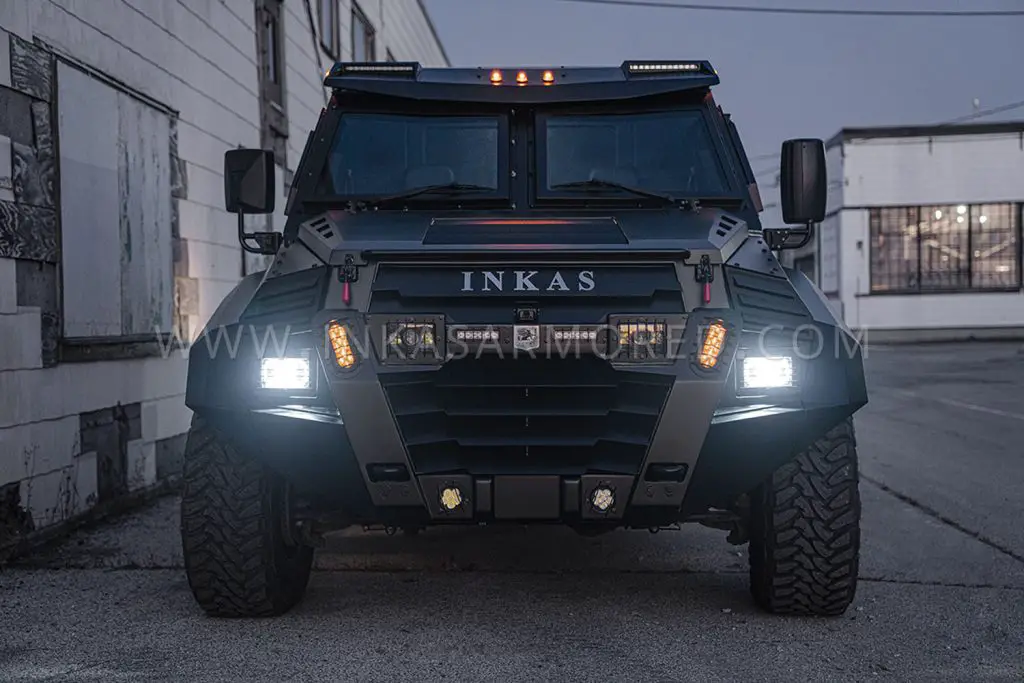 The truck also has armoring of the passenger compartment and reinforced door hinges. Other critical structural points are reinforced, as well. The tries are run-flat models that can keep rolling even when shot. Optional hardware is offered that can turn the Inkas Sentry Civilian into something out of a James Bond movie with night vision systems, 360-degree surveillance cameras, chemical protection, and integrated access controls.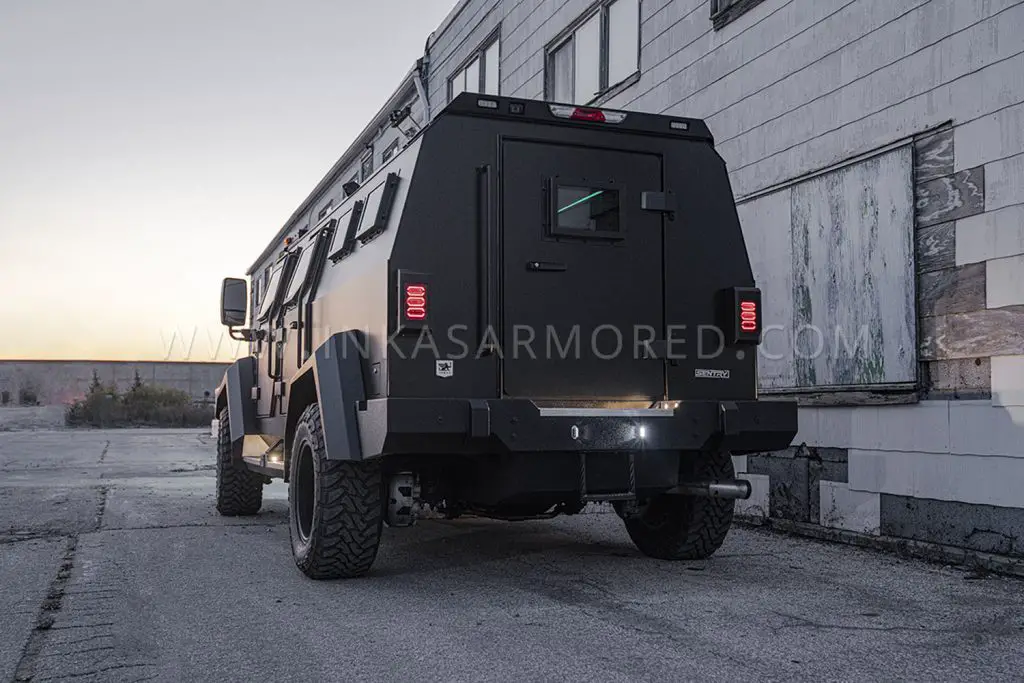 The armor used is rated with survive up to a 7.62mm assault rifle or explosions from up to two DM51 hand grenades. Under all the cool looking bodywork and heavy armor is a Ford F-550 truck platform. The vehicle has a 6.7-liter diesel V8 engine paired up with a 10-speed automatic transmission. The diesel V8 is rated for 330 horsepower, and the truck is four-wheel-drive. This monster looks to be a lot of truck for a 330 horsepower engine to push around; thankfully, diesel engines are tunable for more power.
The Sentry Civilian can seat six people with two in the front and four in the rear. The custom leather seats are very luxurious. The floors appear to be wood, and there is a big screen at the front that supports streaming video content. It seems that each seat has its own touchscreen controls for the electronics, and the front seats have fold-out desk/tables for working on the road. Pricing starts at $350,000 for armored protection of this sort.
Subscribe to Ford Authority for around-the-clock Ford news coverage.
Source: Inkas