The proposed Ford UAW contract is expected to be ratified late this week as most Ford workers so far have voted for the new contract. Along with bonuses and pay raises for the Ford hourly workers, the contract also brings significant investments into many Ford plants around the country.
Two of the Ford plants that will see significant investments are in the Cleveland, Ohio, area. That investment includes $900 million to add a new product line to the Ohio Assembly Plant in 2023 and $125 million for upgrades at the Cleveland Engine Plant. While the union workers were happy about Ford's investment as it means more job security, the investment is being celebrated outside the automotive industry as well.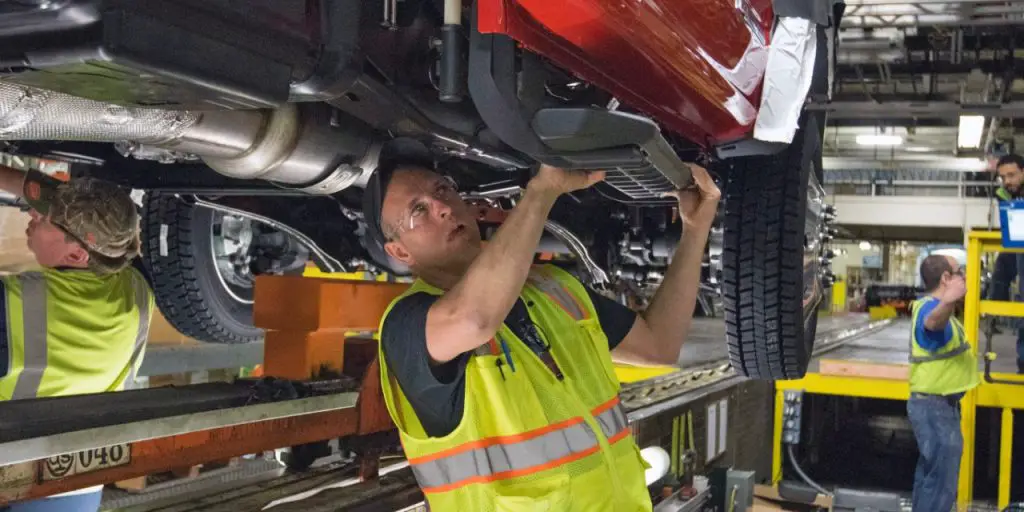 The investment will create 1,500 good-paying jobs in a metro area, and a state struggling with job growth said to be below the national average. Reports point out that the investment by Ford will reach much further than the auto supply chain alone. Officials say that as the improvements go in and new employees are hired, the new jobs and pay raises that come with the proposed contract means workers will have more disposable income to spend at area businesses.
UAW Local 2000 president Bill Samples says that the union fought for the investments with the new contract to deliver "lifelong" jobs for members of the union and to help the local economy. The 1,500 new jobs will be created at the facility in Avon Lake. The Cleveland Engine Plant is in Brook Park, and Mayor Mike Gammella says that Ford hasn't told the city if new jobs will be created there. One estimate predicts that for every 100 jobs created in light-truck and utility vehicle manufacturing, 925 additional jobs could be created in the community.
Subscribe to Ford Authority for around-the-clock Ford news coverage.
Source: Cleveland.com