Analysts are saying that Ram trucks are becoming a serious challenge to both the Ford F-150 and Chevy in the competitive and lucrative truck sector. Ram was once seen as an also-ran in the truck segment, but began to focus on tech and comfort more than torque and horsepower, and CNBC says that its ratings and sales have grown as a result.
Ram is still a far way behind in the segment. Ford has had the top-selling F-150 leading both truck sales and overall sales for decades. And while it's far ahead of Ram and Chevy, some analysts say that the pressure Ram has put on Ford is going to be seen in the next generation of F-150 trucks that gains new tech inside, including a larger screen.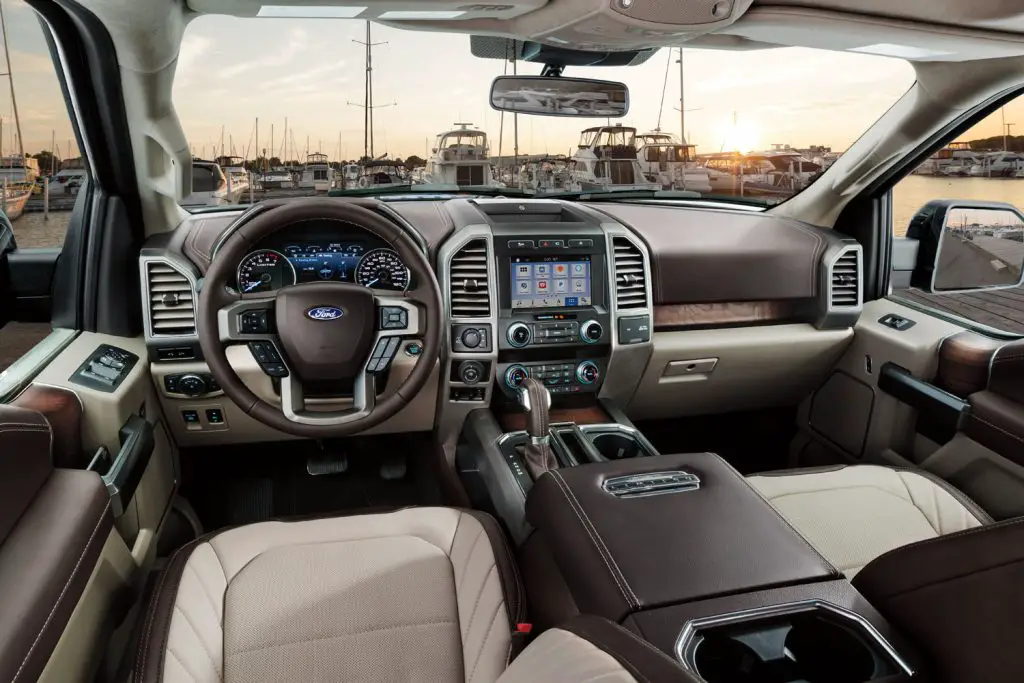 More competition from Ram and Chevy is a good thing for Ford F-150 fans as it will push Ford to innovate and give buyers new features and tech many will enjoy. Trucks long ago stopped being something that people bought exclusively for a specific purpose, and became a vehicle that many buy for luxury and style with no intentions of towing or working out of the truck.
Ram has done an excellent job of attracting that type of buyer. Ford is appealing to the same buyers with high-end variants of its trucks and SUVs, like the Limited and the King Ranch that can still work if needed. Analysts say that the pressure from Ram is one reason Ford and Chevy have redesigned their vehicles and added in more tech. Analysts also say that over the last decade, Ram has nearly tripled its sales and is taking market share away from rivals like Ford and Chevy. An all-new Ford F-150 is expected as a 2021 model.
Subscribe to Ford Authority for more F-150 news and around-the-clock Ford news coverage.
Source: CNBC