We know that the 2020 Shelby GT500 will make 760 horsepower from the factory. Roush didn't want to be outdone and has announced a new Mustang called the Jack Roush Edition Mustang (JRE) that straps a blower to the GT's 5.0-liter V8 engine. The result is a V8 that makes 775 horsepower and 670 pound-feet of torque.
The power output makes the JRE Mustang more potent than Ford's offering. The Roush massage that brings the Mustang to such power levels isn't cheap, adding $50,995 to the price of the Mustang GT. If you start with a 2020 Mustang GT with the MagneRide suspension and GT Performance package, that car will start at $44,415 and go over $48,000 depending on how you option it.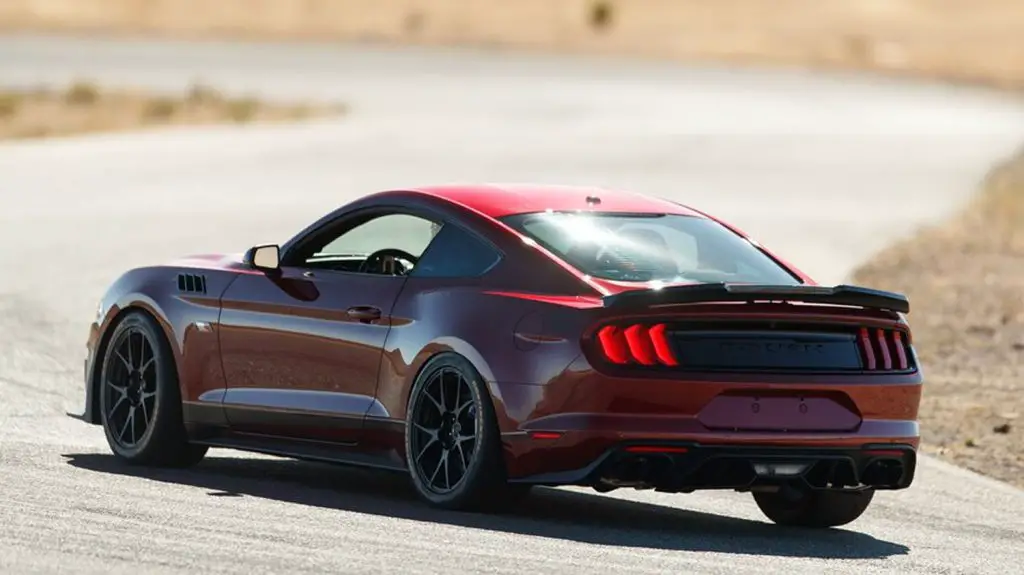 To the base car, the JRE package adds Shelby GT350 brakes, upgraded wheels and tires, a Roush exhaust, aerodynamic tidbits, a tweaked interior and other appearance bits. Package components also include powertrain cooling upgrades and heat extraction with an R9 body kit that adds functional vents in the body and hood of the car. Buyers wanting more can opt for the $11,995 Competition package that adds lighter forged aluminum wheels and special racing tires.
The example that Motortrend got to drive had everything available and cost $112,000, which is more than a 2020 Shelby GT500 with the carbon fiber track pack will cost. Roush plans to make only 60 JRE cars for the States and another ten for international buyers. The car may be rarer than the 2020 GT500, but Motortrend, which has driven a 2020 GT500, says that the latter is on another level when it comes to performance. You can bet the GT500 will also be worth more in the long run as at the end of the day, the JRE Mustang is still just a GT with go-fast parts added on.
Subscribe to Ford Authority for more SEMA news and around-the-clock Ford news coverage.
Source: Motortrend