Ford is hoping for big things from the Mustang Mach-E even as Mustang purists lament the name of the EV. At least Ford backed off on calling it the Mach 1; Mustang fans can be happy about that. The Mustang Mach-E looks very good on paper with a range in top trims of 300 miles per charge. It will come in both AWD and RWD versions and several trims up to a GT model with impressive performance figures.
Ford undoubtedly hopes to sell a bunch of the Mach-E EVs to help turn a profit, and it was announced that the F-150 EV would use the same battery tech as the Mach-E. At a recent event, Joe Hinrichs, Ford president of automotive, said that Ford could build about 50,000 Mach-E EVs in the first year of production. We would all be surprised if Ford could sell that many of the Mustang-inspired EVs right out of the gate.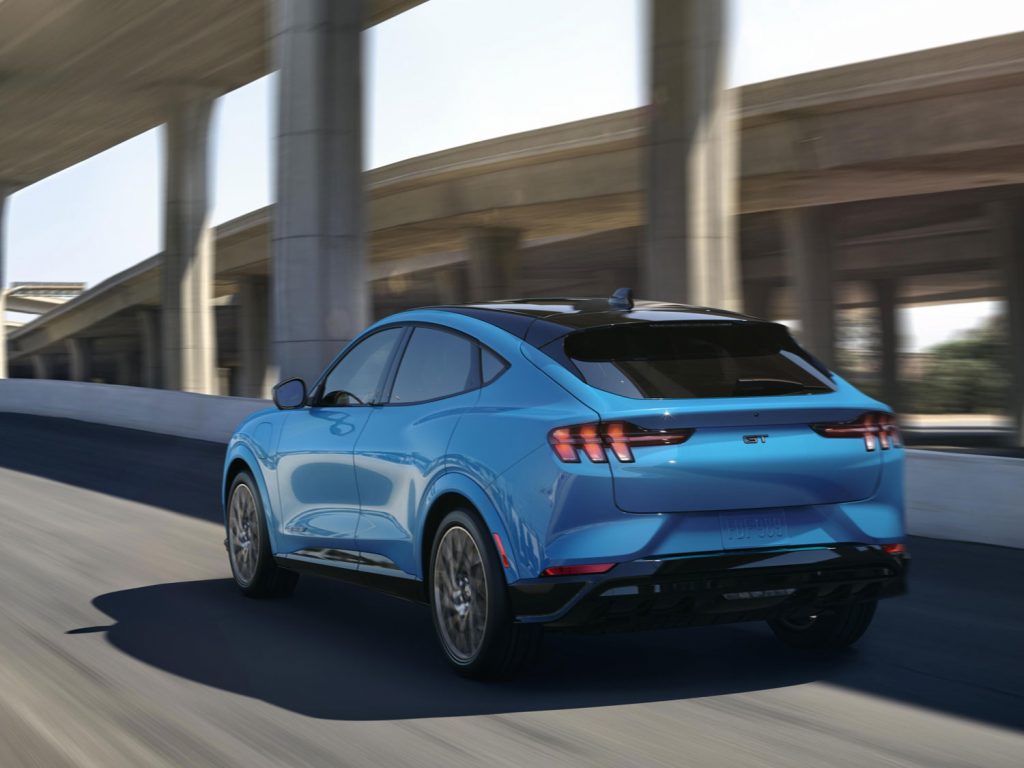 The limitation on the production of the Mach-E comes from battery availability. Tesla has the edge in battery availability thanks to its Gigafactory. Surprisingly despite many seeing the Mach-E as the biggest threat to Tesla so far, Elon Musk has heaped praise on the Ford EV.
FYI: Joe Hinrichs, Ford president of automotive, said at an event tonight in LA that Ford will produce about 50,000 Mustang Mach-E vehicles in the first year of production. "Limited," he said, because of battery availability.

— Ian Thibodeau (@Ian_Thibodeau) November 20, 2019
Musk tweeted his congratulations recently to Ford on the Mach-E, noting that he hoped it would push other automakers to go electric. Ford tweeted back that it hoped so too and that it would see Musk at the charging station. We've had no estimates so far on exactly how many people have reserved a Mach-E, the EV won't ship until late next year.
Subscribe to Ford Authority for more Mach-E news and around-the-clock Ford news coverage.