Despite their best efforts, Joey Logano and Ryan Blaney failed to make it into the NASCAR Championship 4 in Sunday's final Round of 8 race at ISM Raceway.
Blaney put forth a strong effort to finish third behind Kyle Busch and Denny Hamlin, both of whom will advance into the Championship 4. But the No. 12 Ford Fusion driver arrived at ISM 23 points below the cutline – meaning he would have to at least beat the other drivers on the bubble in points to clinch a position. With Hamlin taking the victory and Busch's runner-up result claiming the final two spots, third place wasn't going to be enough for Blaney to advance.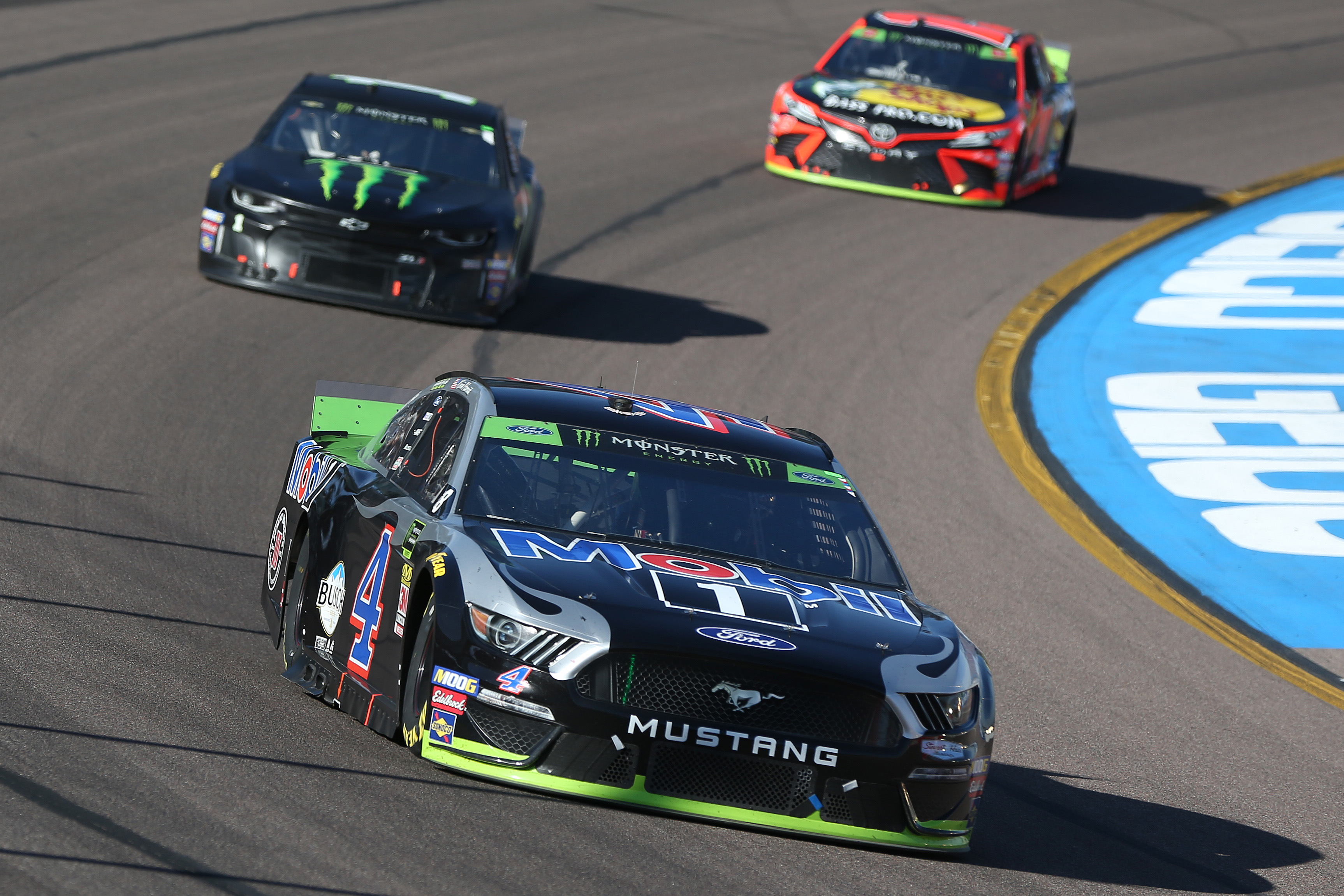 Logano, meanwhile, briefly looked as though he may work his way into the final round of the playoffs after leading 93 laps and winning Stage 2. He was passed by Hamlin on lap 177, though, at which point he fell off pace and even went a lap down to the eventual race winner. Logano finished ninth, putting his hopes of a second championship on the backburner until the 2020 NASCAR Cup Series season. Chase Elliott was  knocked out of the Championship 4 after a cut tire caused him to crash into the Turn 1 wall, while Kyle Larson's fourth-place finish also didn't garner him enough points to lock down a spot.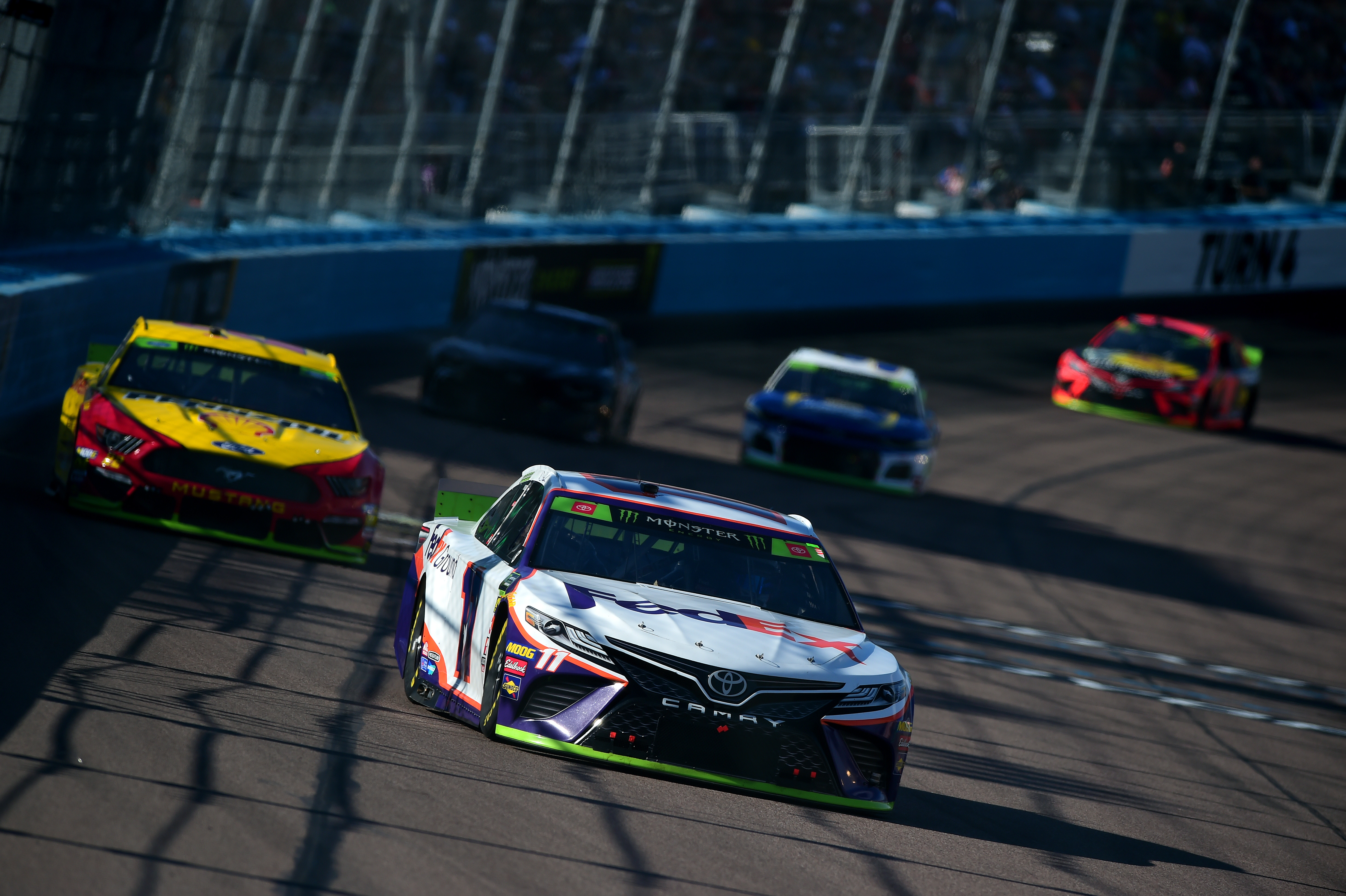 Kevin Harvick and Martin Truex Jr. will join Busch and Hamlin in the Championship 4 shootout at Homestead-Miami next weekend. Both Harvick and Truex Jr. clinched the spot with victories in the Round of 8 – Harvick winning at Texas last weekend and Truex Jr. winning the week prior at Martinsville. Harvick is the only driver in a Ford and the only driver not from Joe Gibbs Racing who has a shot at the title, with the Toyota team dominating most of the season and putting forth a strong string of performance late in the playoffs.
The 2019 NASCAR Cup Series title decider will go green at Homestead-Miami on Sunday, November 17th. In the meantime, watch all the highlights from Hamlin's win at ISM Raceway in the video embedded below. You can also click here complete results from ISM and here for a full schedule for next weekend.
Subscribe to Ford Authority for more NASCAR news and Ford news.