The Ford Ranger has been around for a while now. The truck hasn't been perfect with a number of recalls issued, the latest of which was for potentially defective rear taillights. The Ranger is selling well enough for Ford even if it hasn't taken the top of the segment as Ford surely hoped it would. The top of the segment was optimistic for a truck that is essentially 8-years-old. Still, the Ranger has some notable features that shoppers in the mid-size segment wanting a base truck need to consider.
The big thing is that Ford has only one motor in all of the Ranger trucks it offers. Going base with the Ford Ranger still gets buyers the standard 2.3-liter turbocharged inline-four-cylinder engine that makes 270 horsepower and 310 pound-feet of torque paired up with a 10-speed automatic. That powerful standard engine, along with the base trim Ranger extended cab, means that the truck is quick.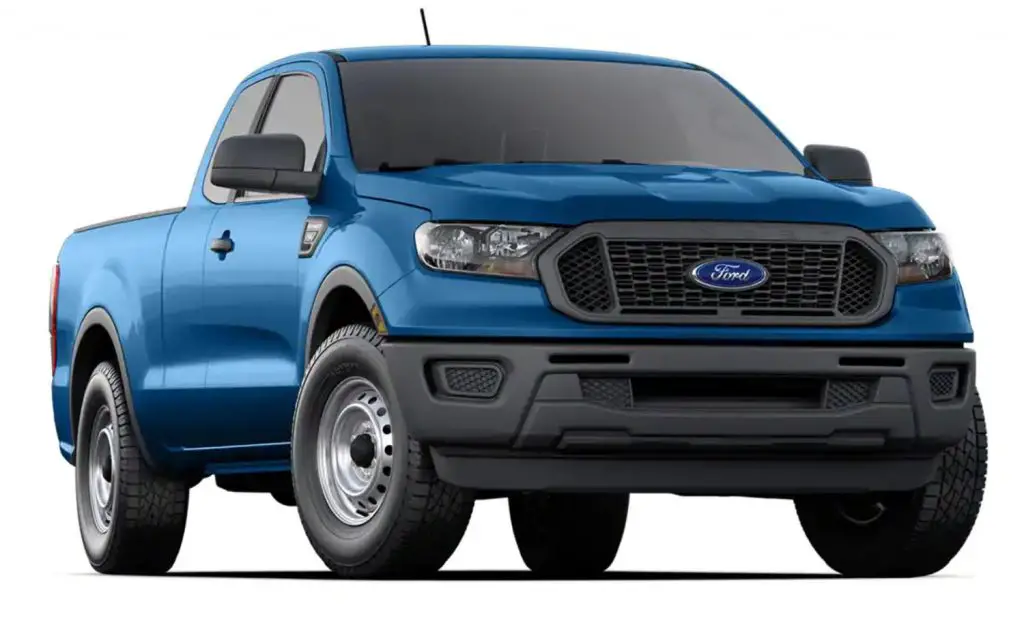 MotorTrend notes that a base Ford Ranger XL STX SuperCab 4×2 will run from 0-60 mph in 6.3 seconds and through the quarter-mile in 14.9 seconds at 92.9 mph. The Ranger's engine is much better than the base powerplants offered in the Chevy, GMC, Nissan, and Toyota trucks that are all naturally aspirated four-cylinder engines. The base truck can also tow up to 7,500 pounds and has a payload capacity of 1,860 pounds.
One of the biggest points that the publication makes is that it's cheap, at least for a truck, if you skip the options. The base no option ride it tested stickered at $29,445 (Ranger starts at $24,410). That quite a bit less than the $33,000 the average mid-size truck stickers at. A base Ranger might make a good work truck for those not wanting anything fancy.
Subscribe to Ford Authority for more Ranger news and around-the-clock Ford news coverage.
Source: MotorTrend