Workers at Ford manufacturing facilities around the world are facing job losses as Ford moves to eliminate unprofitable models. That elimination has also meant the closure of the iconic Romeo Engine Plant. The future holds even more challenges for workers as the automotive industry continues its march towards EVs and away from internal combustion engine-powered vehicles. It's still a very long way off before EVs completely replace ICE-powered vehicles, but it's not so far away before EVs make up a substantial portion of new cars sold.
Electric Vehicles currently make up 1.9 percent of all new vehicles sold in the United States, but with automakers like Ford rolling out the Mustang-inspired EV and an eventual electric F-150 truck, the writing is on the wall. Analysts estimate that by 2040, EVs will make up 50 percent of all vehicles sold. This has a significant potential impact on automotive manufacturing jobs that will be both good and bad for the industry. Many new jobs will be created to support EV manufacturing.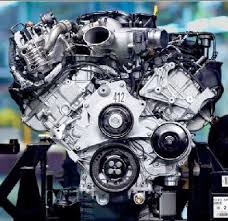 Existing manufacturing workers who are currently employed building vehicles powered by internal combustion engines, or the engines themselves, may soon be out of a job. The shift to electric vehicles will displace thousands of workers even as it creates as many jobs. ClimateNexus says that federal and state support in the U.S. as this transition happens can guarantee that the U.S. has a foothold in these emerging industries. That support will need to come in the form of worker education and retraining for displaced workers.
The transition to autonomous automobiles and digitalized transportation over the next 20 years will impact 9.5 million jobs in the U.S., according to ClimateNexus. The problem for American manufacturing workers is that the Federal government is historically very bad at worker retraining. It remains to be seen if things are any better as the world transitions to EVs, and workers are displaced in the coming decades.
Subscribe to Ford Authority for around-the-clock Ford news coverage.
Source: ClimateNexus