Ford has unveiled a very cool and unique Mustang at SEMA 2019 called Mustang Lithium. The name of the car comes from the fact that the combustion engine has been pulled out of the car and in its place sits an 800-volt Webasto battery system with EVDrive technology. Mustang Lithium has 900 horsepower and 1000 foot-pounds of torque that is available instantly.
Ford notes that the EV Msutnag "helps gauge the level of interest the next wave of performance customers have." Ford says that Lithium is a one-off prototype to showcase electrification on the world's best selling sports car and a testbed for battery and thermal-management technologies that Webasto and Ford are creating for the e-mobility automotive segment.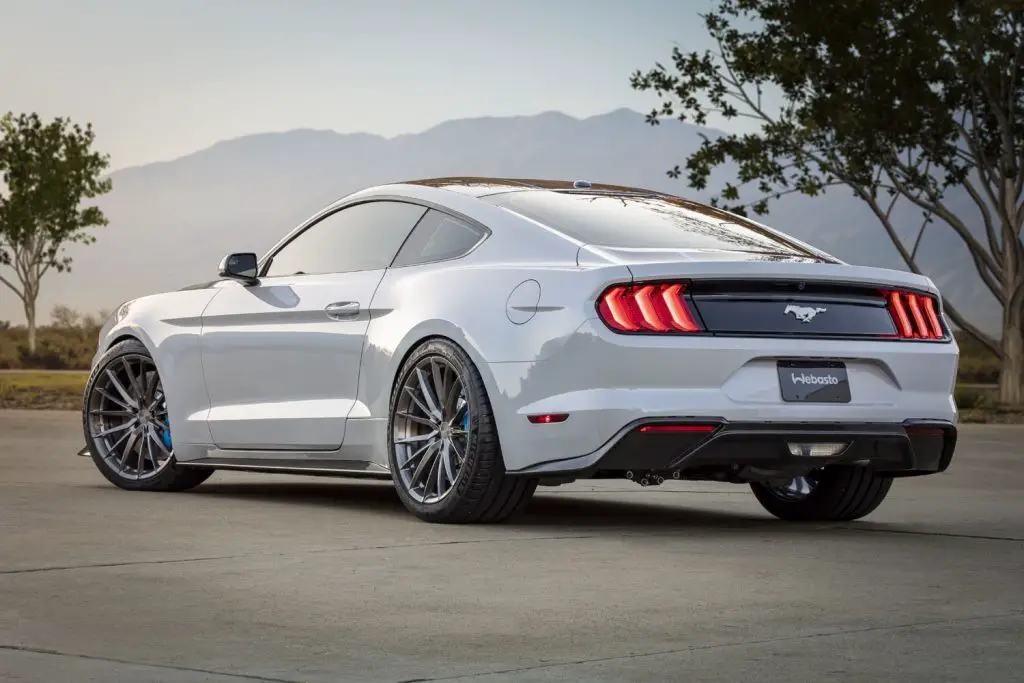 Ford's Hau Thai-Tang says that the automaker has made no secret that it intends to electrify its most popular cars. Lithium is a glimpse into what we may see in the Mustang's future. The vehicle is made with custom carbon fiber body components, it's lowered by 1-inch, and has 20-inch staggered forged wheels.
Under the hood are a Phi-Power dual-core electric motor and dual power inverters. All are powered by an 800V Webasto battery able to discharge a megawatt of energy. The 800V system has twice the voltage of most EVs today. Higher voltage allows for a lighter and more powerful system that generates less heat.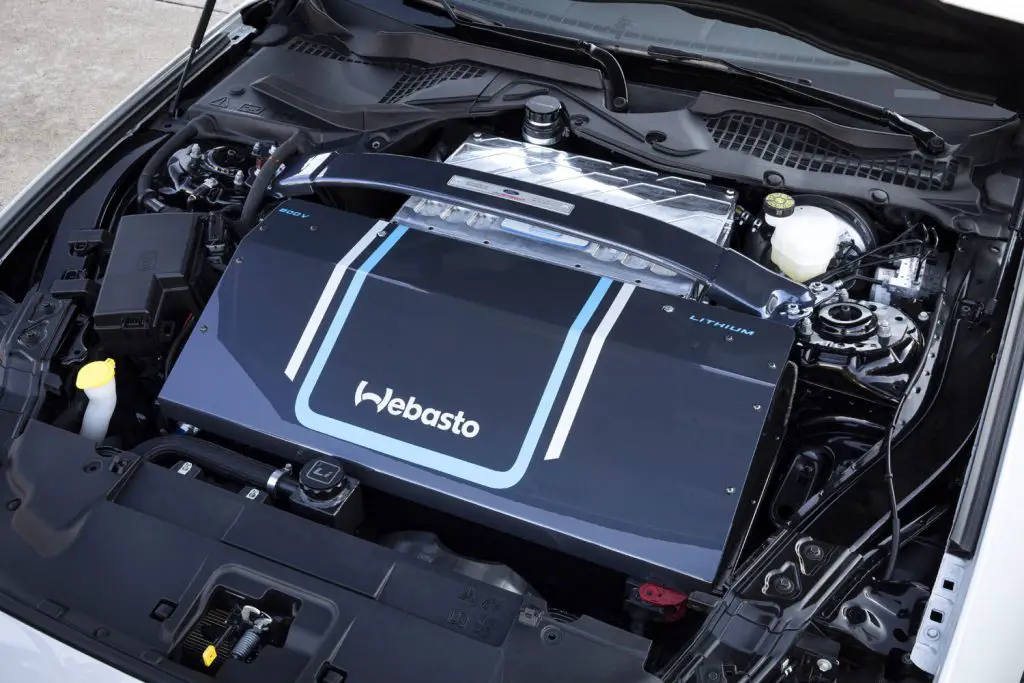 The electric motors put power to the ground via a manual transmission with a Calimer-version of the Getrag MT82 6-speed with billet internals to handle all the torque. Lithium also uses Ford Performance half shafts and a Super 8.8 Torsen diff. The car has the Ford Performance Track Handling package, strut tower brace, and Brembo six-piston brakes from a GT350R. The hood is from Webasto and has see-through polycarbonate windows. The big screen in the center of the dash has valet, sport, track, and beast modes to tune the car's performance. Ford announced not long ago that the Mustang-inspired EV will debut on November 17<sup>th</sup>.
Subscribe to Ford Authority for more SEMA news and around-the-clock Ford news coverage.