NASCAR Mustang driver Joey Logano has set a Guinness World Record for the world's longest Hot Wheels track that was over 1,941 feet. The record-setting track was inspired by the ongoing success Logano has had on race circuits during his career spanning more than a decade.
The world record for the longest track also comes just as the NASCAR Mustang driver launched his special 2018 Hot Wheels Ford Mustang that features custom Joey Logano Racing / Hot Wheels racing livery. The record-setting track was set up at Logano's personal race garage in Charolette with the track weaving through his car collection.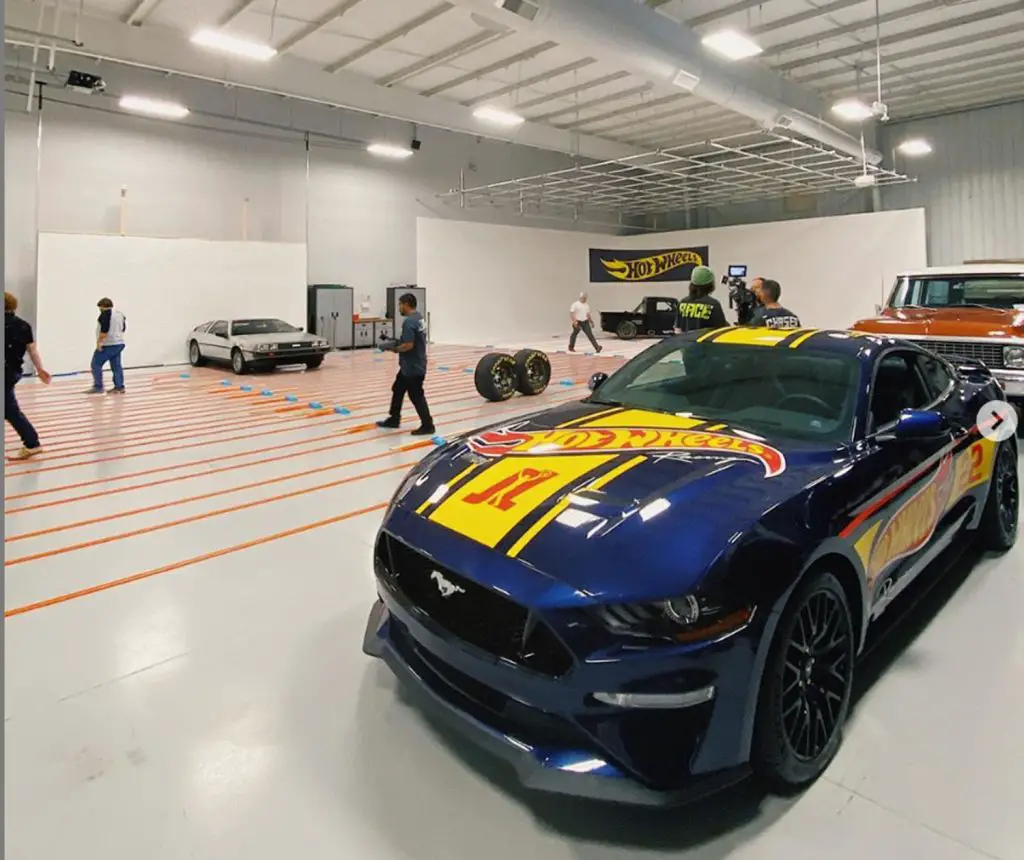 In the collection of real cars is a Delorean, custom Rat Rod International, International Scout, and a 1933 Ford hot rod. Logano also has a 1972 Ford Econoline, 2017 Ford GT, and the track ends inside a 2018 Hot Wheels Ford Mustang that looks like the actual Hot Wheels Car.
Joey was at the start and finish lines for the record-setting attempt, and was inside the Mustang at the end of the event. The track used 122 boosters and took seven days of set up. Present at the record-setting attempt was friends, family, and members of the Petty family.
Logano says that he had a passion for Hot Wheels cars growing up and notes that his son has the same passion. The racer said that Hot Wheels founded his love for racing and the first car he ever had was a Hot Wheels. The Joey Logano 2018 Ford Mustang will be on shelves for fans to add to their collection by July 2020. The Hot Wheels brand celebrated its 50th anniversary in 2018.
Subscribe to Ford Authority for more Mustang news and around-the-clock Ford news coverage.
Source: Speedway Digest