Nissan and its current generation Z car, the 370Z, haven't been popular with buyers. The vehicle has sold poorly and is underpowered and overweight compared to the competition. It also lacks a rear seat compared to the Mustang GT and the Camaro. Nissan is working on a next-gen 370Z, and the car has been spied in development.
The car was on track at the Nürburgring in Germany, and it looks mostly just as the current 370Z looks. It's in a flat black and orange paint scheme. Some notable tidbits that we can glean from the photos relate to the front of the car. We see a series of six holes cut into the nose of the bumper right under where the hood meets the front bumper cover.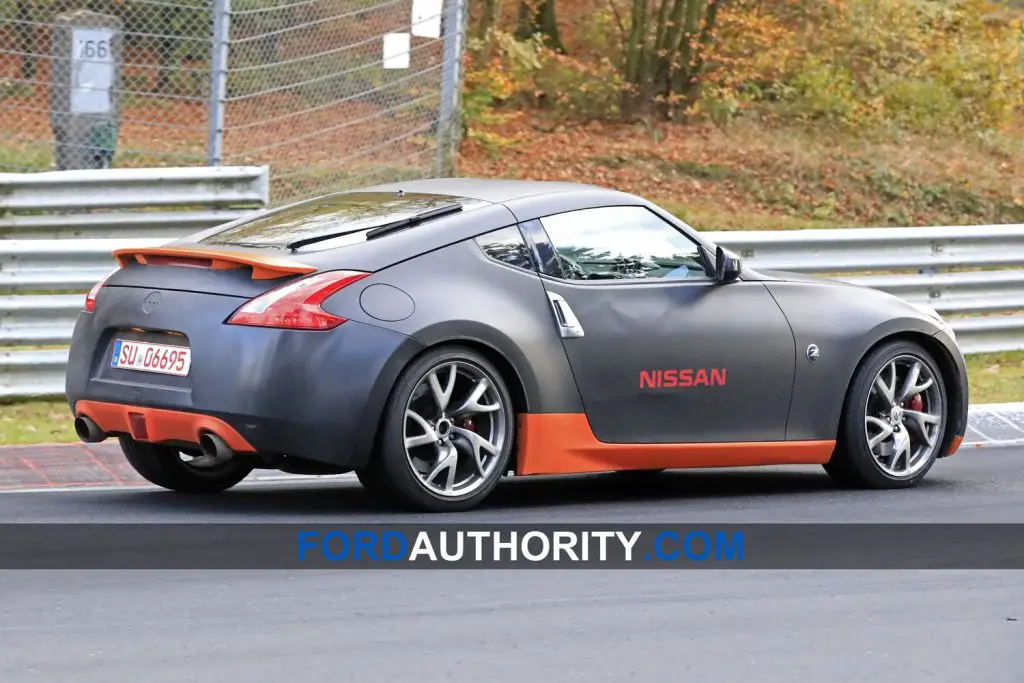 So what are those holes for? We can only speculate, but we don't see a heat exchanger behind the holes to get air to an intercooler for a turbo or supercharger. Odds are the holes are to get more air in to help the car keep cool, which suggests this is a powertrain development mule. Interestingly there are no associated grills or grates on the hood itself to let hot air out; those are typically higher up on the hood.
The two larger openings on the sides of the front bumper near the wheel wells, under the headlights, are likely for brake cooling ducts. That said, we don't see any bright orange ducting inside that hole, which is often a dead give away for brake cooling ducts (not that they can't be another color). Those holes could be another place for cold air to come into the engine bay, or perhaps to feed cold air to heat exchangers like an oil cooler.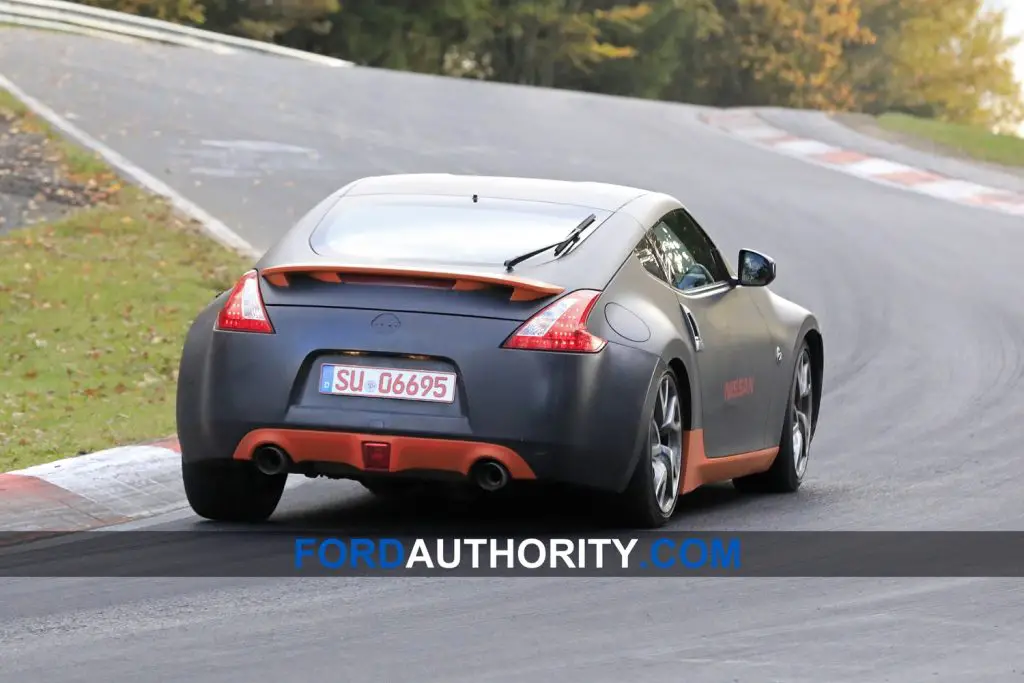 We'd love to see more competition for the Ford Mustang GT and the Camaro. The next-gen Nissan 370Z seems more likely to target the Toyota Supra than the pony cars, but all of the vehicles will undoubtedly be cross-shopped. Speaking of next-gen cars, rumors have suggested that the next-gen Mustang GT might land in 2026.
Subscribe to Ford Authority for more Mustang news and around-the-clock Ford news coverage.