Ford Ranger fans aren't happy that Ford is only offering the Ford Ranger Raptor truck in Europe and other markets outside the United States. With no plans for the Ranger Raptor to come to the States as a production model, PaxPower has taken it on itself to create the car that Ford won't. The PaxPower Ford Ranger Raptor conversion started as a run-of-the-mill Ford Ranger Lariat FX4.
The stock truck was converted using OEM panels from Europe, which fit perfectly because the cabs of the truck are the same everywhere the Ford Ranger is sold. All other body parts on the truck had to be changed out, including the entire front clip, and the bed was rebuilt. The only part of the front or rear sections of the truck to make it through the transformation untouched were the stock Lariat LED headlights.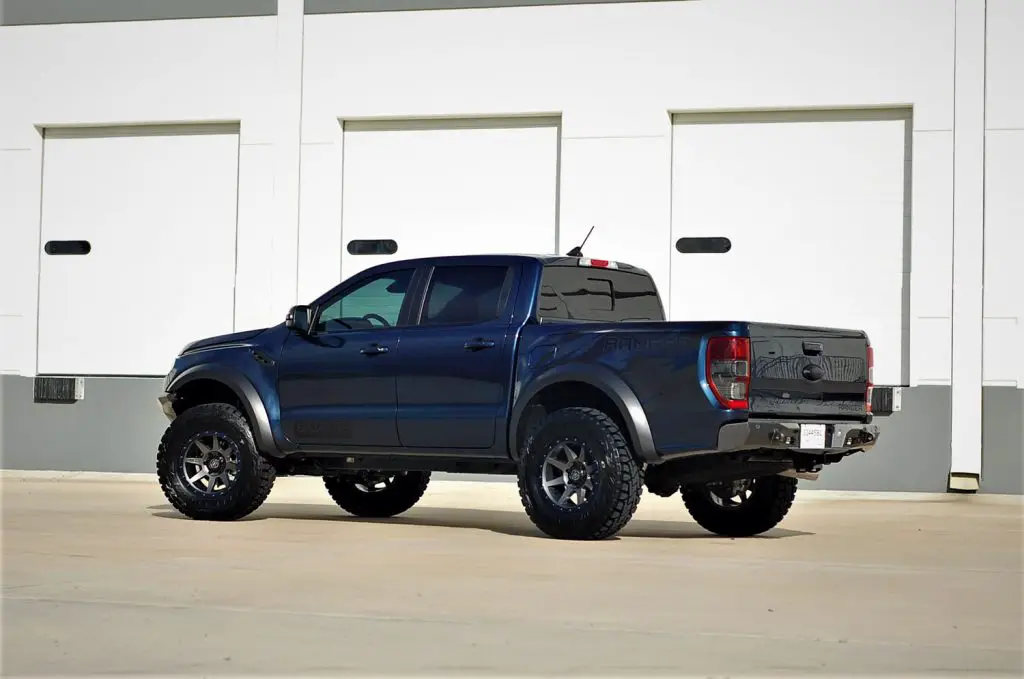 After all the modifications were done on the body of the truck, the entire ride was repainted from its stock black paint to Ford Blue Jean Metallic, a color not offered on the Ranger anywhere it's sold. Rather than swap over the suspension parts from a Ranger Raptor, the PaxPower Ford Ranger Raptor Conversion received BajaKits longer and stronger upper and lower control arms, which widened the track width by five inches, and improved suspension travel. Shocks are King 2.5-inch units.
The front bumper was replaced with an Addictive Desert Designs unit that had to be custom made to fit the Ranger Raptor conversion front-end. The wheels that the truck rolls on are Icon 17-inch units with a bead lock ring painted to match the body. PaxPower says that details on the conversion will be coming later, but gives up a little information.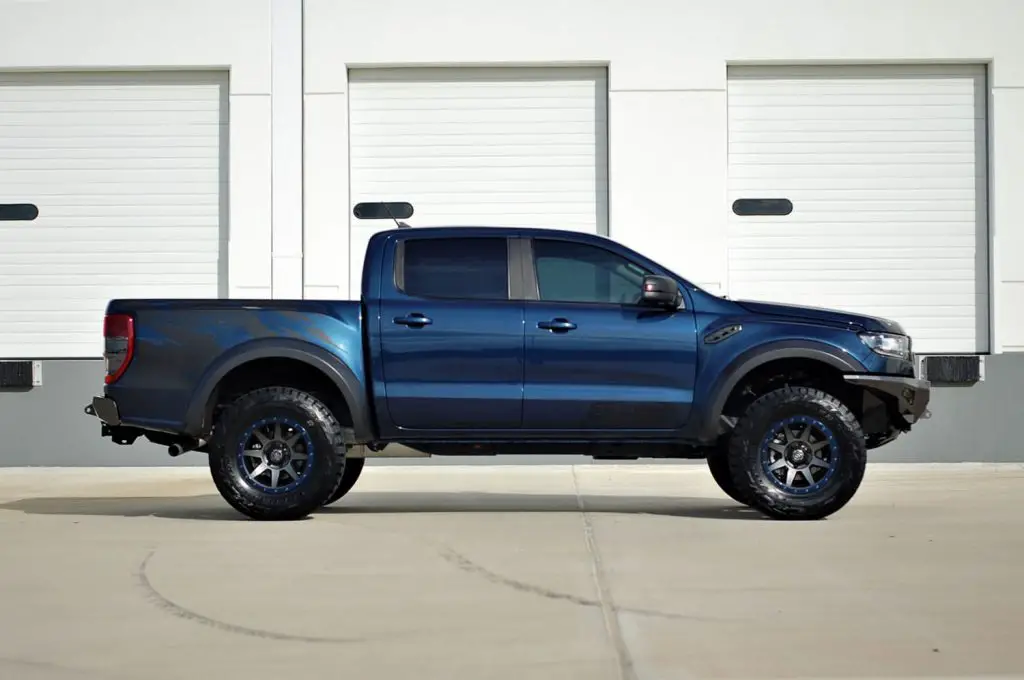 The truck has a recalibrated ECU to make about 350 horsepower. Completed trucks will start well into Ford F-150 Raptor price range with a converted Ranger Raptor selling for around $65,000. PaxPower says the high price comes from having to get the body panels from across the globe. PaxPower builds a second-gen F-150 Raptor that has a supercharged V8.
Subscribe to Ford Authority for more SEMA news and around-the-clock Ford news coverage.