Back in the '50s, if you saw a station wagon rolling down the road with woodgrain on the sides, it was likely an actual woody made from wood. Fast forward a few decades, and when you saw a station wagon with wood on its sides, odds are it was a sticker. This 1951 Ford Country Squire Woody Wagon is the real deal that has sides that are made of wood.
Production of these vehicles was time-intensive. The auction house selling this pristine example of a 1951 Ford Country Squire Woody Wagon says that the labor-intensive process required the steel body of the car to be completed at the Dearborn Assembly Plant. It was then shipped to the Iron Mountain plant for the fitment of the wood paneling on the car. When the body was finished, it was sent to a Ford facility for the final assembly of the vehicle.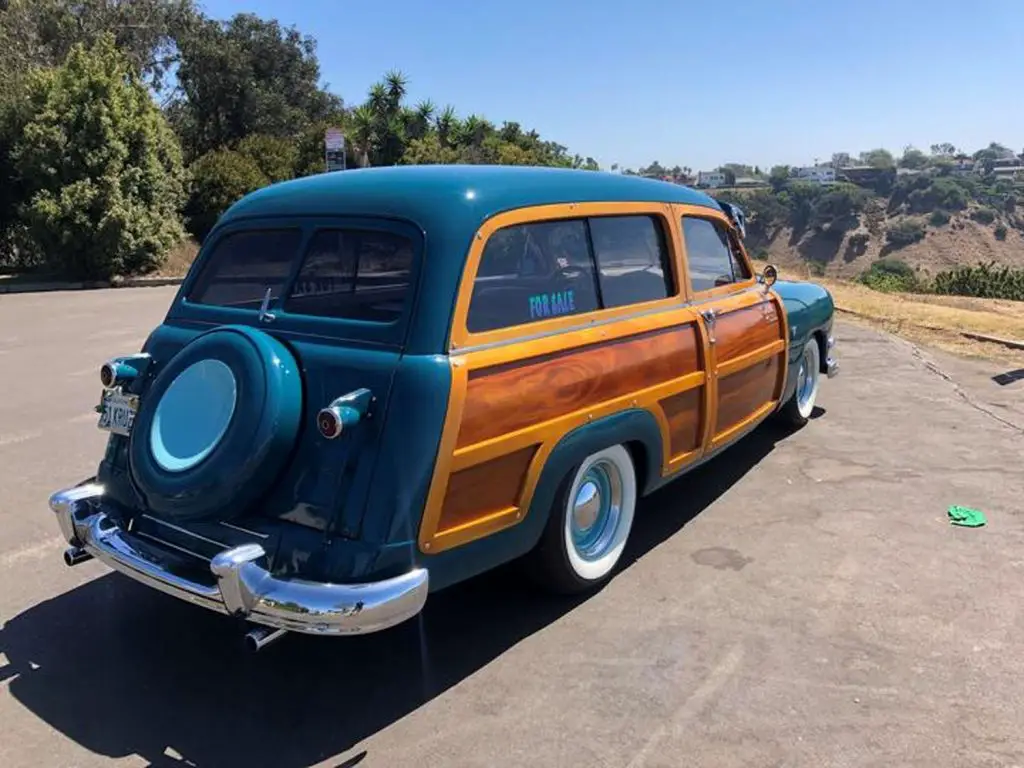 This particular woody is a restomod that has modern upgrades that make the car better to drive and enjoy. The woody has AC to keep you cool while cruising and a new crate engine. It has also been fitted with four-wheel power disc brakes. The auction house selling the car is Russo and Steele, and they have done a terrible job listing details of the vehicle. We have no idea what sort of crate motor is under the hood.
We hope the car uses Ford power, but we can't confirm that. We do know that it has three-row seating so everyone can get in and cruise. It looks fantastic with the blue-green color offset with the light and dark wood paneling. The car will be auctioned off at the Scottsdale 2020 auction running January 15th through January 16th. Those preferring older woody wagons should check out this 1940 Woody.
Subscribe to Ford Authority for more Ford classic news and around-the-clock Ford news coverage.
Source: Russo & Steele