It may have been a while since the Ford Crown Vic was the police car that cruised the roads most of the time. There are still some of them in service. When most see a Crown Vic, they still think police. What you certainly don't think when you see a Crown Vic is 8-second quarter-mile.
A guy named Cameron Powers has an old silver Ford Crown Vic that he built up to run the quarter-mile in the high-8-second range at over 153 mph. He shared a video of the car doing the deed on Facebook, and the way the car hooks and launches is very impressive. Power comes from a big V8 that uses a Borg Warner S485 turbo with nitrous on the side.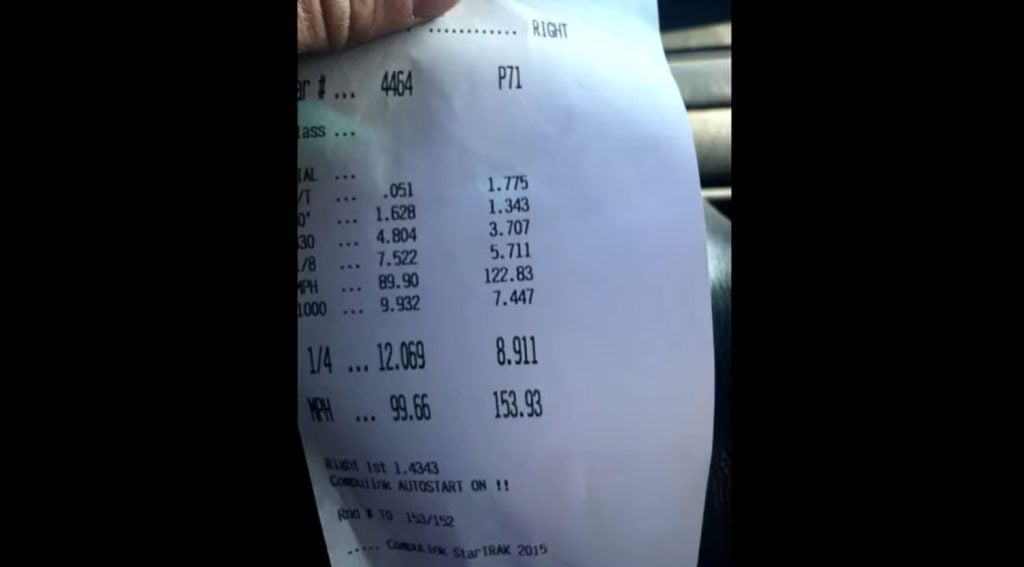 Considering the Crown Vic weighs in the area of 4,100 pounds, it needs all that power to move out the way it does. It's hard to think any drag car capable of sub-9-second runs might be reliable. Powers says he has been doing 9-second runs for a while and slowly adding power.
The data overlay in the video is nice; it shows the car running around 27 pounds of boost to get down the track that fast. Some police agencies still have Crown Vics in service and officers there prefer them to any of the modern police cruisers. We've also talked about a beautiful 1955 Crown Vic Glass Roof that was pink and perfect. If you want to check out another unlikely drag car, look at this 1958 Edsel Ranger with a big blown V8. As of writing the video won't embed, you can watch it on Facebook here.
Subscribe to Ford Authority for around-the-clock Ford news coverage.
Source: Road & Track