The first grumblings that a tentative agreement had been reached on a Ford UAW contract came late last week. At the time, both Ford and the UAW had announced that they had a tentative agreement that needed voting on by leaders and UAW members. UAW members were told to prepare for a UAW National Ford Council meeting on Friday.
At that UAW National Ford council meeting, the proposed Ford UAW contract was inspected, and the council voted to send the contract to UAW members for a final vote on the contract. The contract went out to 55,000 hourly UAW members on the Ford payroll, and at the meeting, some details on the proposed contract came to light. The deal includes $6 billion in proposed "major product investments" in facilities around the United States.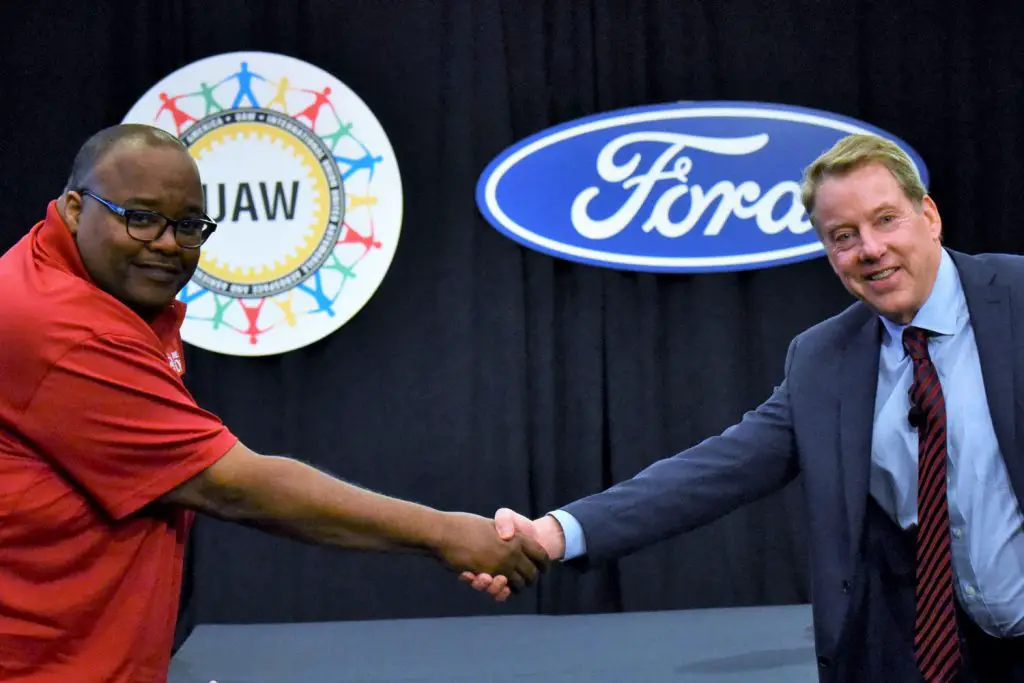 The proposed contract also includes the creation and retention of more than 8,500 UAW member jobs with 19 different Ford facilities receiving investments. One critical item on the negotiating block was UAW member healthcare costs. The proposed contract has no increases for employee contributions, which are said to be at about 3 percent employee contribution. If ratified, the contract will give Ford workers $9,000 ratification bonuses for seniority employees and $3,500 for temporary workers.
One sour spot in the contract is the closure of the Ford Romeo Engine Plant. The UAW notes that it did negotiation compensation packages for Romeo Engine Plant workers that are similar to what GM offered Lordstown workers. The UAW also notes that the contract has significant gains in the agreement that allows a pathway for full-time temporary workers to gain full-time status. The proposed contract also has a pathway for all current Ford UAW workers to full pay.
Subscribe to Ford Authority for around-the-clock Ford news coverage.
Source: USA Today