The UAW is in the midst of a very public and very negative mess that has to do with former and current leaders being accused of taking kickbacks and embezzling funds. Several former UAW leaders have been convicted and will spend time in prison as a result of their actions. In September, we talked about the latest UAW official to be charged, a man called Jeff Pietrzyk. He was a former top aid to UAW VP Joe Ashton.
The main focus of the UAW recently has been the end of the strike with GM and its contract being ratified, as well as negotiations with Ford. Ford and the UAW agreed to a tentative contract last week, and this week, UAW members will be voting on whether to ratify the contract or not. As the UAW members gear up to vote, UAW President Gary Jones has taken a leave of absence.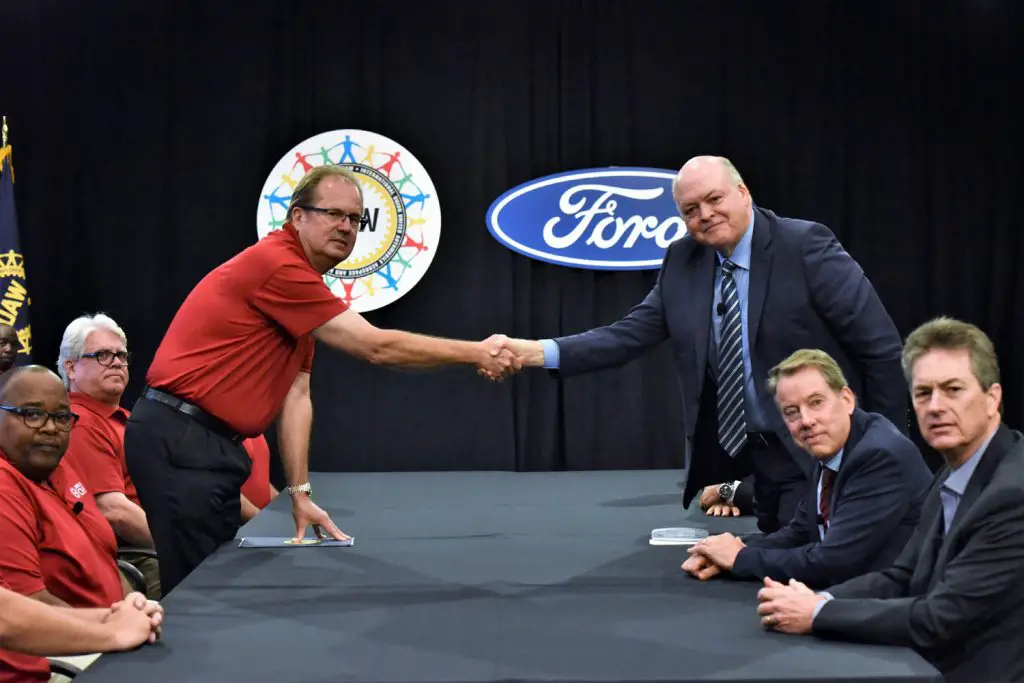 Jones stepped down on Saturday amid the ongoing corruption probe. Jones issued a statement noting that the union was "fighting tooth and nail" to ensure that its members have a "brighter future." Jones stated that he didn't want to distract from that mission. In August, Jones' home was raided by the FBI. The UAW has been fighting allegations of embezzlement. Jones hasn't been charged with any crimes in the investigation.
The UAW announced that VP Rory Gamble would serve as acting president during Jones' absence. Gamble was in charge of the team that negotiated the contract with Ford. Rank-and-file UAW members will be voting on whether or not to ratify the proposed Ford contract through November 15th.
Subscribe to Ford Authority for around-the-clock Ford news coverage.
Source: Fox Business