The very cool truck seen in images here is a 1929 Ford Roadster pickup, and as you can see from the pictures, its not stock. The owner is a man called Donn Lowe, and he likes his hotrods, and he likes them rather low key. This truck is said to have started from the barest remains of a 1929 Ford Model A, and it went from there.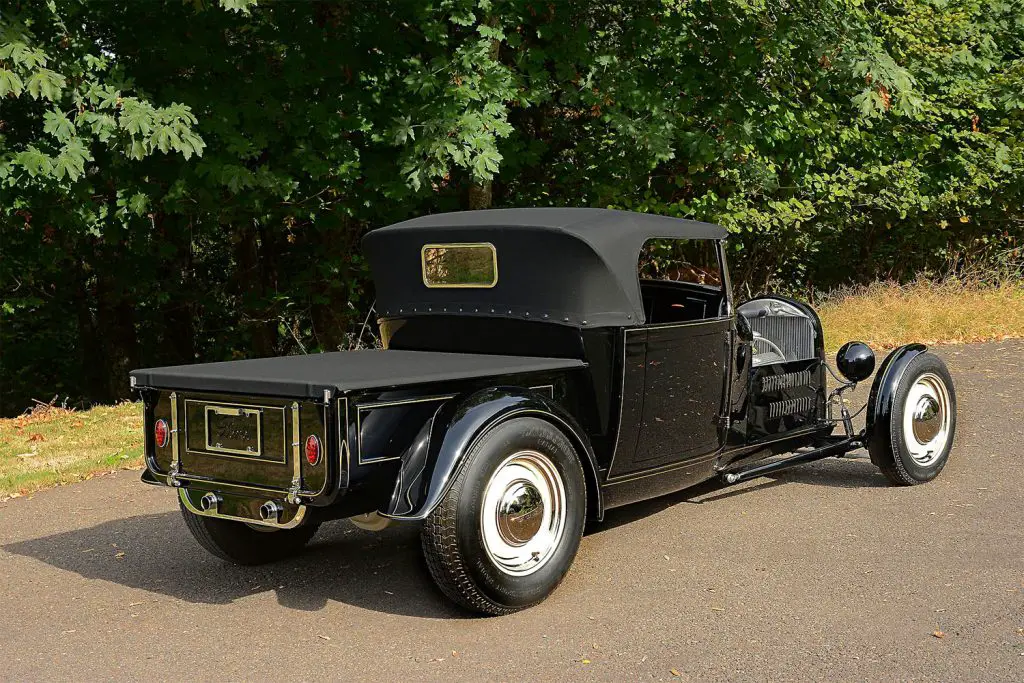 Things started in earnest when Donn found a 1929 cowl that was in mint condition and became the basis for the roadster pickup body. Starting from scratch with the build the first move was to build a set of doors for the ride that were 4-inches longer than normal along with quarters and a rear cab wall. The bed is a Model A unit that has been shortened to match the hotrod looks Donn wanted.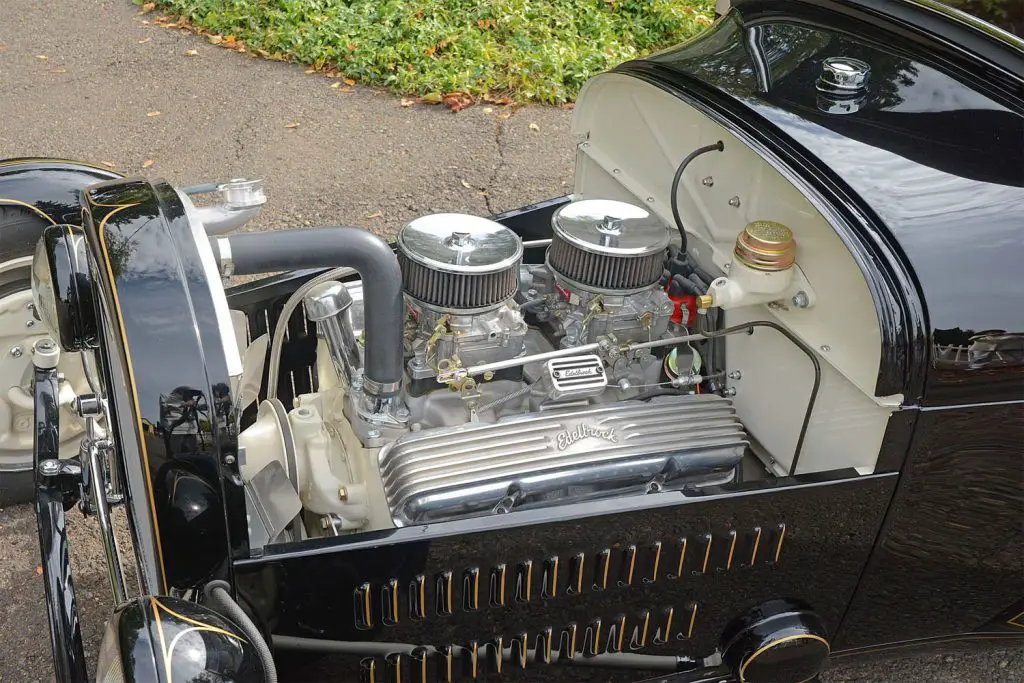 Donn built the hood sides, and then the louvers were punched into the steel. The shell that wraps around the aluminum radiator is a genuine Ford part, and the car has a 1936 Ford spare tire cover. The inner skirt of the build is custom made and has stamped louvers like the hood sides.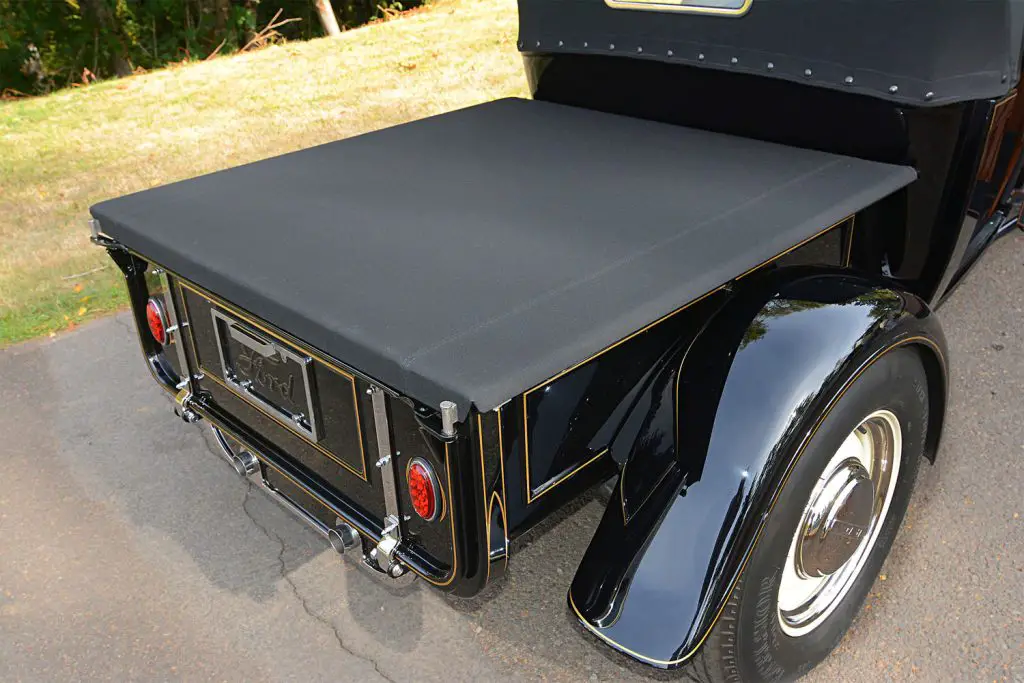 The hardest part of the build, according to Donn, was making the frame. That build started with various sizes of rectangular tubing, and 1/2-inch steel frame rail trusses were made to follow the contour of the body front to rear. The resulting chassis is a 112-inch Model A unit with a handmade four-link on a narrowed peg leg Ford 9-inch rear with 3.5 gears from a Model A rear spring.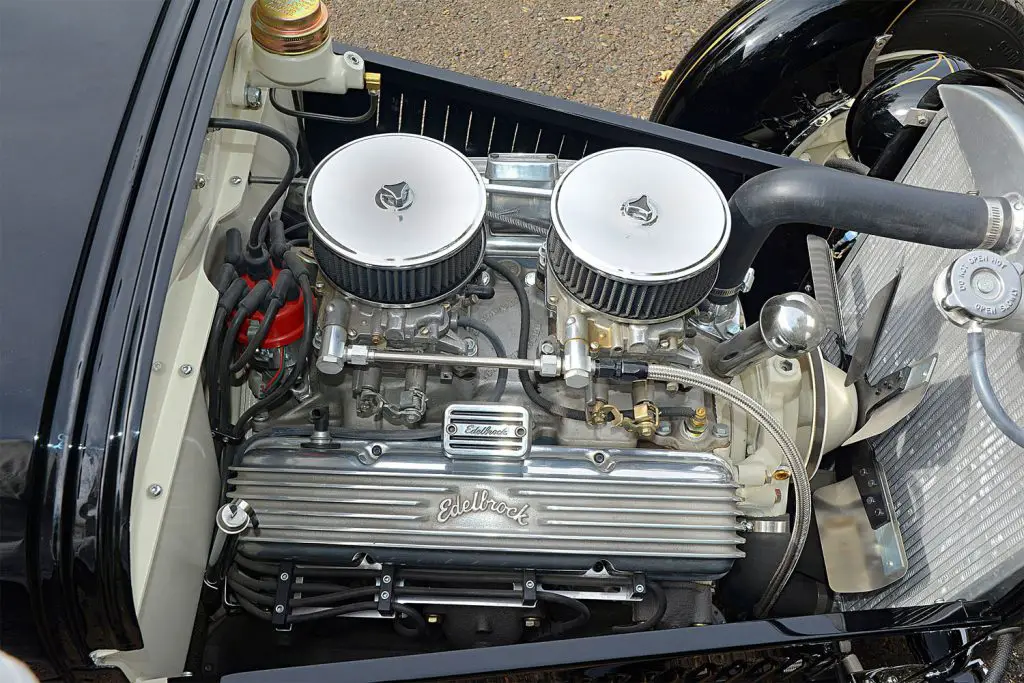 The front suspension is split wishbones in a custom-formed transverse spring by Oregon Spring with a forged Magnum 3-inch drop axle with 1940 Ford spindles. Many of the parts are Ford; many are custom-fabricated; some come from other makes and models. Power is from a 1967 283 cubic-inch V8 with dual carbs. The result is a 1929 Ford Roadster pickup that looks very cool. It's always interesting to us when someone can take parts from all over and build a cohesive and very cool ride. Check out this cool 1929 Model A custom.
Subscribe to Ford Authority for more Ford classic news and around-the-clock Ford news coverage.
Source: Hotrod