We are fans of the understated around here with cars that look good without being overly massaged and worked up. Of all the muscle cars we've talked about, this 1961 Ford Starliner is most certainly one of the cleanest rides that we've seen, both figuratively and literally. It has no extra chrome, no hood scoops, no tubs for fat wheels. It looks almost stock save for the beautiful maroon paint and custom wheels.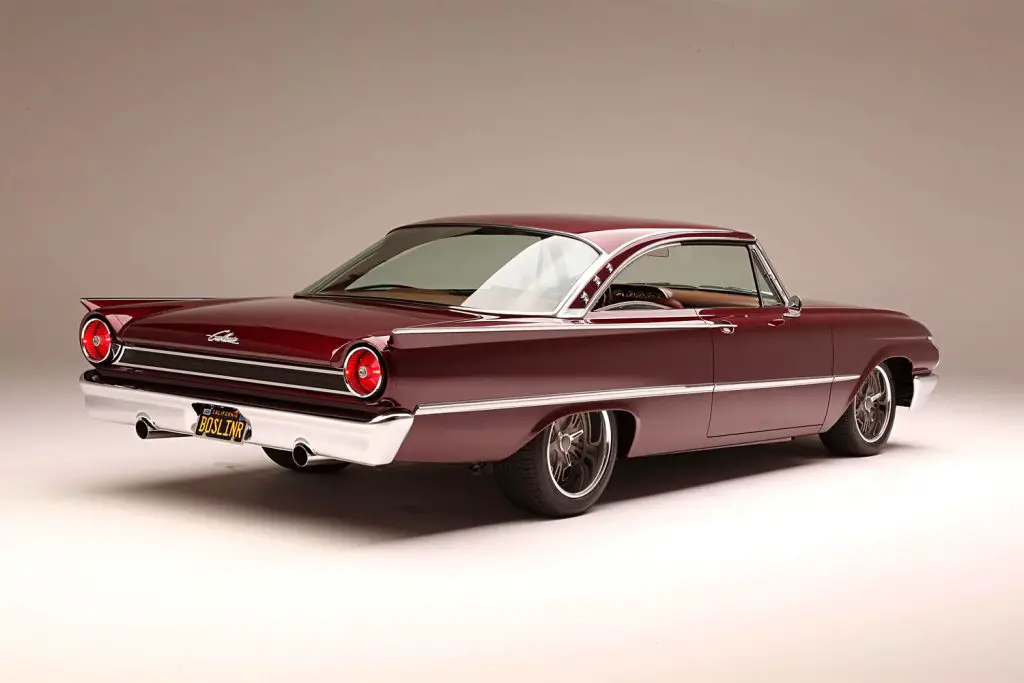 Inside the 1961 Ford Starliner has a fully custom interior that is as clean and subtle as the outside of the car. It's done up in lots of beige leather and looks fantastic along with the maroon exterior of the car. It also has air conditioning. The Starliner rolls on a Roadster Shop performance chassis that has power rack-and-pinion steering, along with front and rear antiroll bars, panhard bars, and coilovers. The shocks are Afco double-adjustable drag racing units.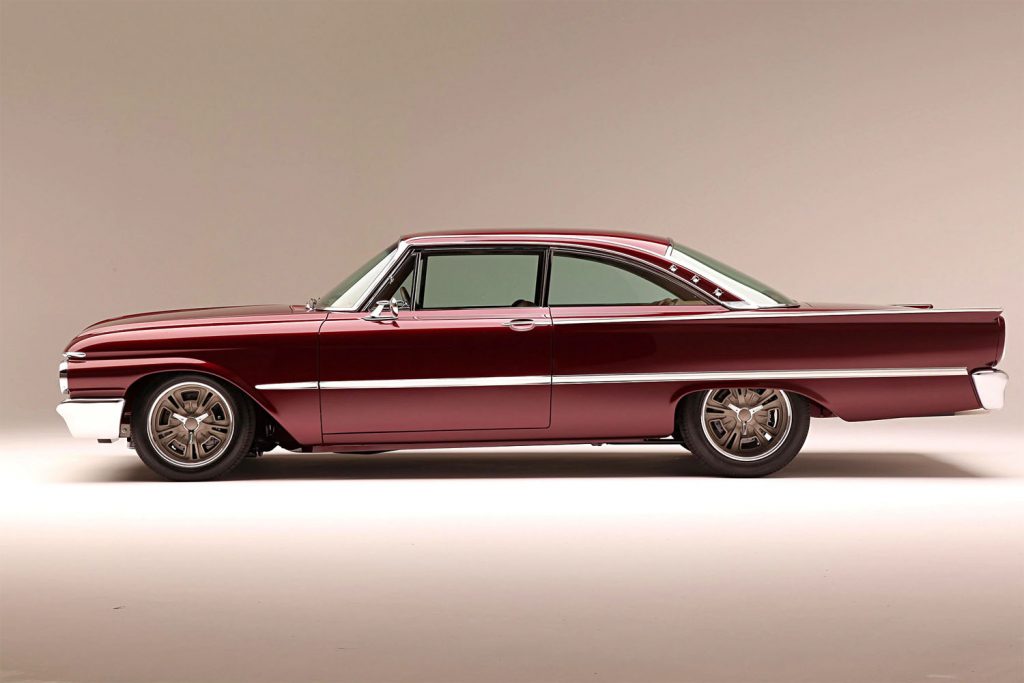 The rear uses a triangulated four-bar system that locates a 3.90 Ford 9-inch rear with posi. The engine under the hood is a Jon Kaase Boss Nine beast displacing 598 cubic-inches. The engine has a FAST XFI-tuned stack injection setup with a custom air cleaner up top built by ASC. The big V8 makes 815 horsepower. The custom V8 is mated to a Tremec T56 6-speed transmission with a McLeod Racing clutch.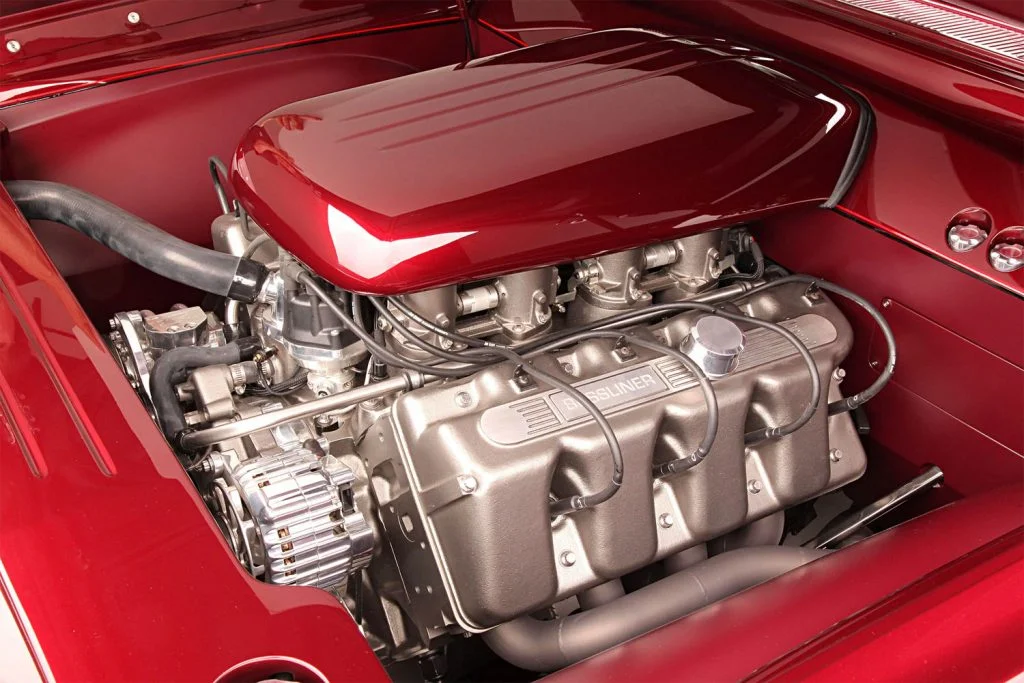 As stock as the Starliner looks on the outside, it has had some subtle body modifications with a narrowed front bumper, frenched round turn signal lights in the bumper, and a modified rear bumper. There are several other subtle body mods. The beautiful maroon color is a GM hue called Sonoma Jewel Metallic that was used on Sierra trucks originally. Starliner fans should check out the 1961 we talked about that has a Coyote V8 under the hood.
Subscribe to Ford Authority for more Ford classic news and around-the-clock Ford news coverage.
Source: Hotrod