We kind of dig cars and trucks that leave the body alone and roll with the original paint and patina even if things aren't perfect. We can also get behind someone wanting to leave the interior alone, even if the interior is in dire need of restoration. We'd certainly put our money into the go department before looks, and that is essentially what this 1975 Ford F-100 does.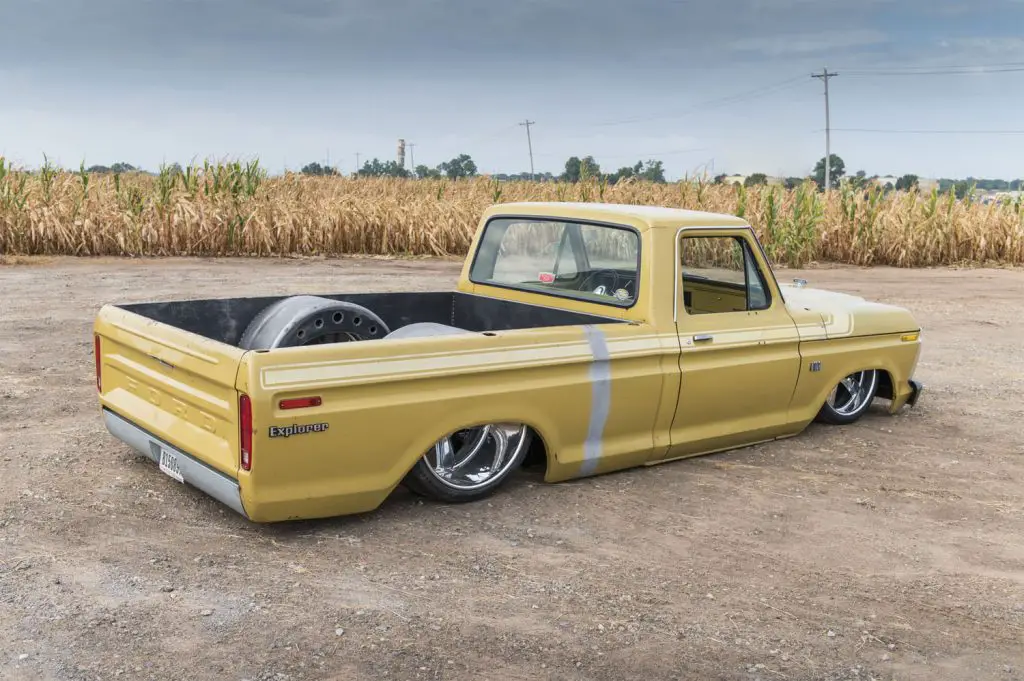 The mustard yellow paint on the outside is a bit old and faded complete with some primer on it, but it's workable. The interior has a big hole in what appears to be the original seat fabric, but it has a cool vintage look to it. What's not stock is the chassis, suspension, and engine under the hood.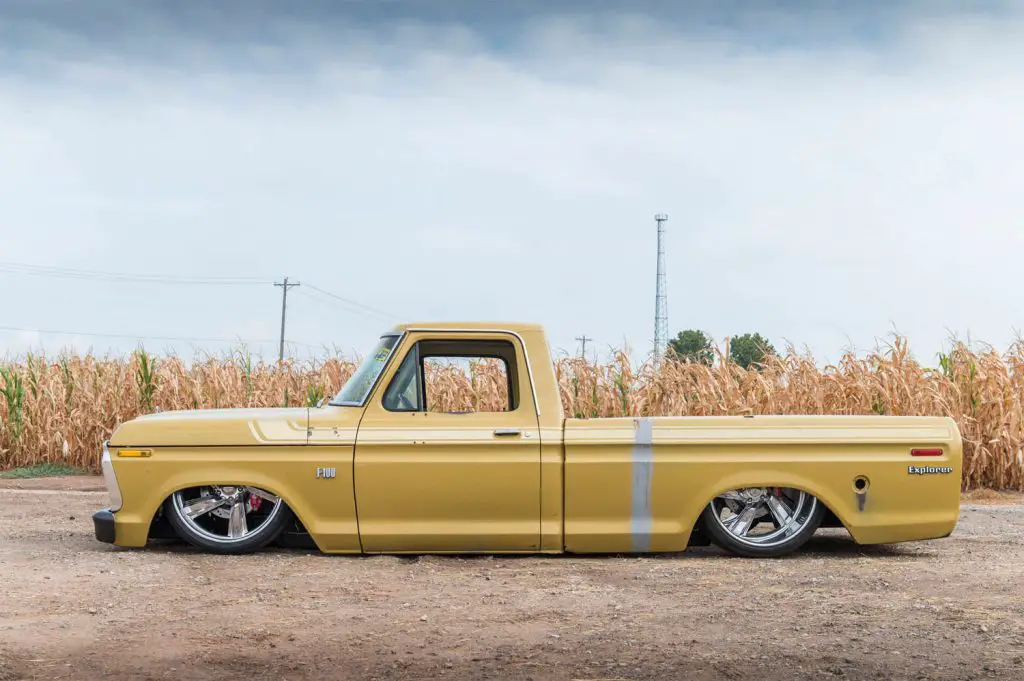 One glance at the 1975 Ford F-100 sitting on the frame in the images is all you need to see to know the suspension has had a massive overhaul. The original plan was to back half the truck and stick with the stock Ford 302 cubic-inch V8, but things escalated. The truck ditched that stock 302 for a custom 440 cubic-inch Ford V8. The big V8 uses a Dart SHP block, Eagle crank and rods, Mahle custom pistons, Comp Cam custom roller, Crower Hippo lifters, Romac Billet chain, AFR Renegade heads, Edlebrock Super Victor intake ported to match the heads, and a custom DaVinci carb.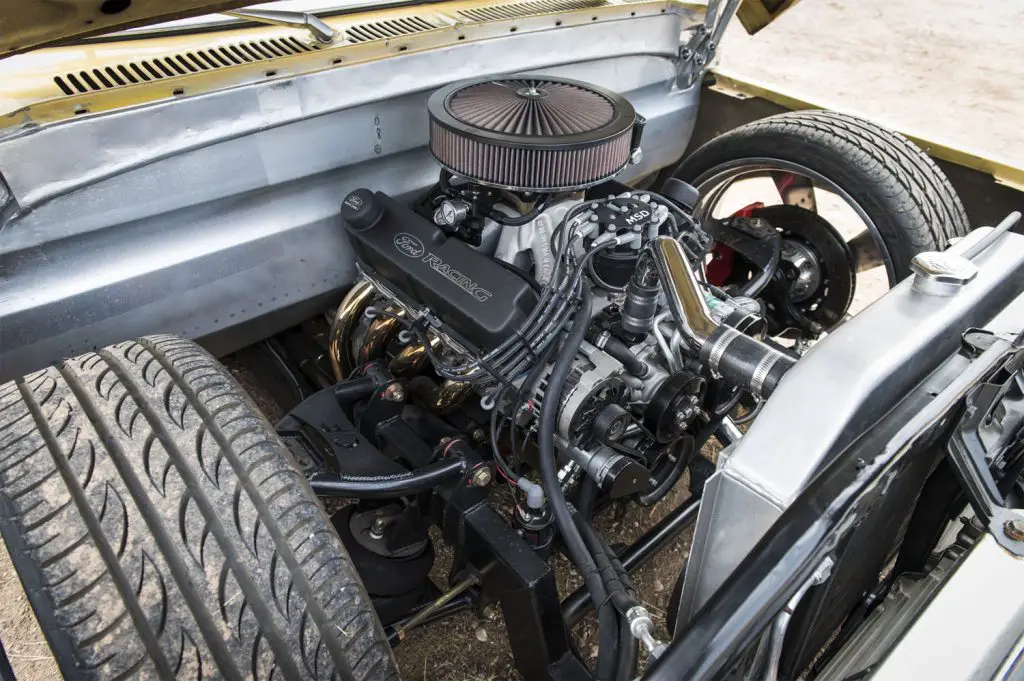 All those parts created a solid engine that made 640 horsepower and 584 pound-feet of torque. The transmission sending that power to the rear wheels is a Ford C6 that was custom built to survive the power and torque from the engine and fitted with a custom 2850 convertor. That primer line across the bed is the result of taking the long bed and chopping 9-inches off it to get a truck between the factory long bed and short bed lengths. Purists will appreciate that the suspension uses all Ford parts along with some custom parts. An AccuAir system gets the truck off the ground for driving. The beast looks very good. Check out this low mile 1965 Ford F-100 4×4.
Subscribe to Ford Authority for more Ford classic news and around-the-clock Ford news coverage.
Source: Trucktrend