Sometimes we run across a project car that makes us wonder what people were thinking. Ford has produced vehicles that are part car and part truck in the past in the form of the Ranchero. Those cars have always been polarizing in their styling. If Ford has ever cobbled together a Ranchero in the early '90s, this may be what it would have looked like.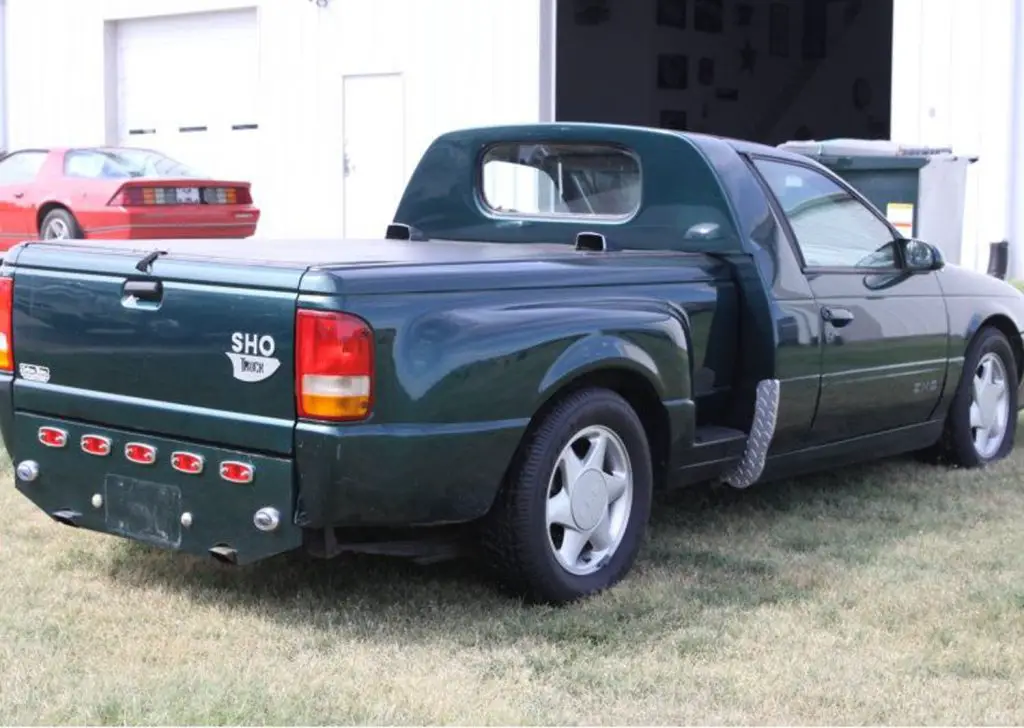 The front of the vehicle is a 1994 Ford Taurus SHO that appears to be fairly clean and has a manual transmission. The rear of the vehicle is the step-side bed from an old Ford Ranger. The Taurus SHO portion of the truck has a moon-roof, power steering, power windows, and power locks. The rear half has a bed cover. The entire ride is painted dark green over a gray interior.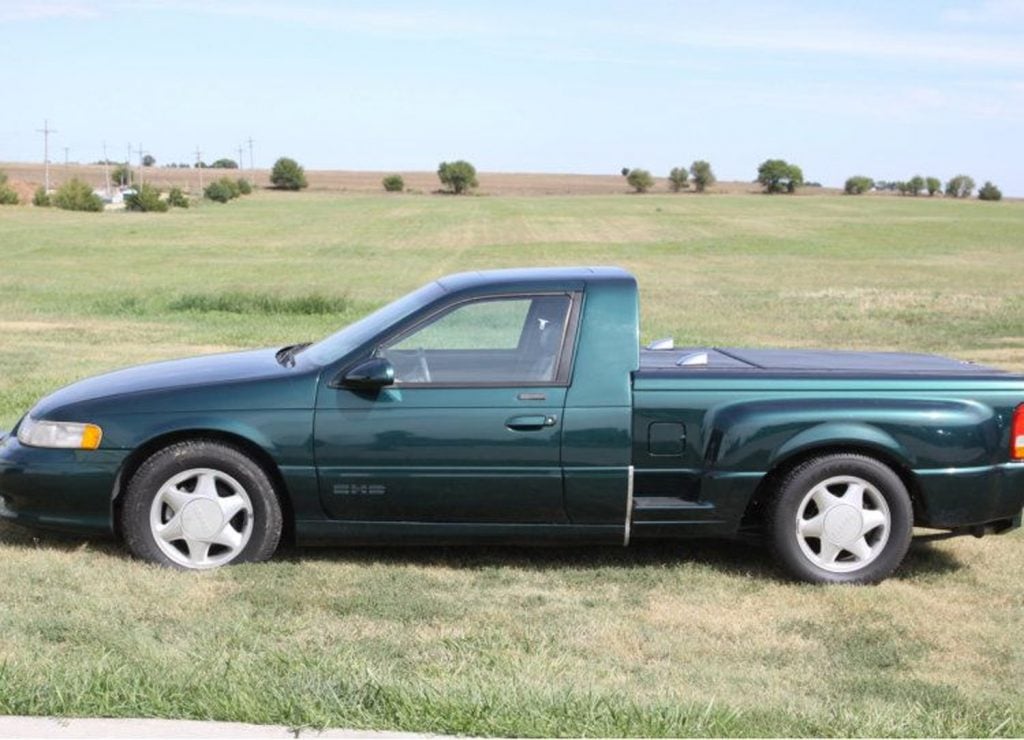 The 1994 Ford Taurus SHO custom has a rebuilt title. We assume what happened here was a Taurus SHO that had heavy rear-end damage and a Ford Ranger that had front end damage were mated together. We aren't sure this ride is worth the $7,500 asking price. Anyone who wants a Taurus SHO could likely do better. We talked about a very clear first-gen Taurus SHO earlier this month that looked practically new and could have been yours for $6,500.
Our least favorite parts of this conversion include the rather unattractive rear bumper and rear window areas. Other than those, it looks like whoever made this contraption did a good job with it. The interior appears to be clean and unblemished as well. Would you pay that much money for a salvage title custom like this?
Subscribe to Ford Authority for around-the-clock Ford news coverage.
Source: Autabuy