A new dealer document is making the rounds that gives up some new details on the 2020 Ford Escape Plug-In Hybrid. The information comes from a Ford dealer guide that was distributed this week and gave up some details that fans have been wanting to know. The biggest of the details is the price for the 2020 Ford Escape Plug-in Hybrid.
The dealer guide shows that the starting price will be $34,235, including the destination charge. The expectation is that with the Escape PHEV offering a 14.4 kWh battery pack, the car might be eligible for about $6,000 in federal tax credits. The other key information in the dealer guide has to do with how far the vehicle can drive on electricity alone.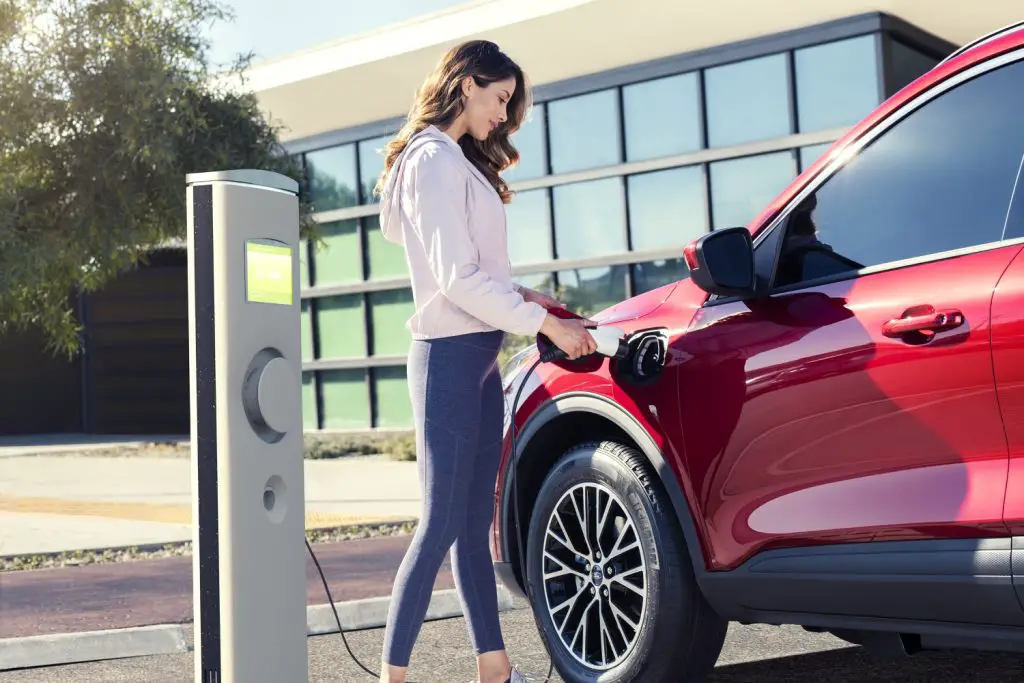 2020 escap
The electric-only driving range for the 2020 Escape PHEV is listed at 30+ miles. The vehicle that the Escape will go directly against is the Toyota RAV-4 PHEV, with a range of 39 miles of electric driving. The two vehicles are expected to be priced very similarly as well.
The 2020 Escape PHEV is only offered in an FWD version and only comes in SEL or Titanium trims. It has a few options, including adaptive cruise control and voice actuated navigation for $695. The main power for the PHEV is an inline four-cylinder that makes 209 horsepower. The RAV4 is significantly more powerful with 302 horsepower. If the pricing for the RAV4 is similar to that of the Escape PHEV and the RAV4 offers a longer electric range and more power, the Escape may be a hard sell to buyers cross-shopping the cars. The Escape PHEV has a rating of 44 mpg in the city.
Subscribe to Ford Authority for around-the-clock Ford news coverage.
Source: Electrek