The 2020 Ford Mustang Shelby GT500 is an impressive car, and recently, we've seen several videos come from a channel called Speed Phenom. The first video showed us the dealer prep part of having a 2020 GT500 delivered and talked about a surprise oil catch can. The next video showed the car dip into the 10-second range in the quarter-mile with a passenger in the car.
The latest video that has been put up on YouTube has the same 2020 Ford Mustang Shelby GT500 taking a dyno run to see if the car makes more power than Ford promised. The GT500 is rated at 760 horsepower and 625 pound-feet of torque from the supercharged 5.2-liter Predator V8 engine.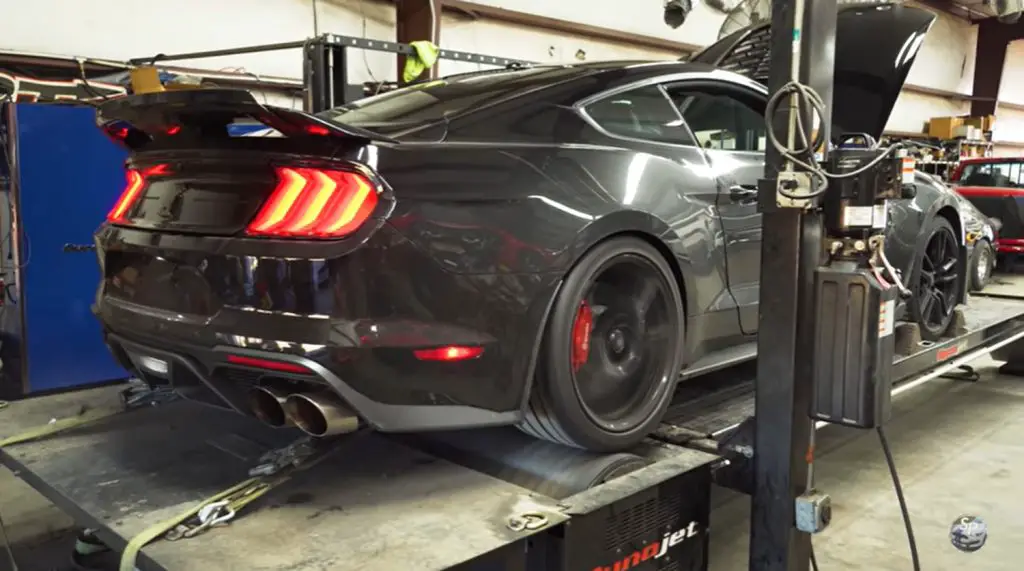 Once the GT500 is strapped to the dyno, the first pull shows that max power on a Dynojet was 690.71 horsepower. After all the pulls were done, the max horsepower number was 705.21 horsepower. The consensus of the guy running the dyno is that the GT500 V8 is underrated by about 40 horsepower. That would suggest that the Predator V8 makes at least 800 horsepower at the crank.
It's also interesting that the dyno operator points out that the car was running rich even during the peak horsepower runs. He says that indicates there is room for improvement with nothing but a tune. As for why there aren't any torque numbers given in the video, the car owner says those will come in a future video. As annoying as it is to have the numbers split up between videos, we will be watching for it.
Subscribe to Ford Authority for more GT500 news and around-the-clock Ford news coverage.