Lincoln and Matthew McConaughey have been working together for years with ads for the Lincoln line of luxury vehicles. In May, we talked about a commercial he was in that saw McConaughey finding the perfect rhythm. This time out, the actor is out in the frozen wilds doing a little ice fishing.
The commercial starts with McConaughey sitting behind the wheel of the 2020 Lincoln Aviator and cranking the heat to the max as he gets ready to step outside. He opens the trunk and takes out an ice drill.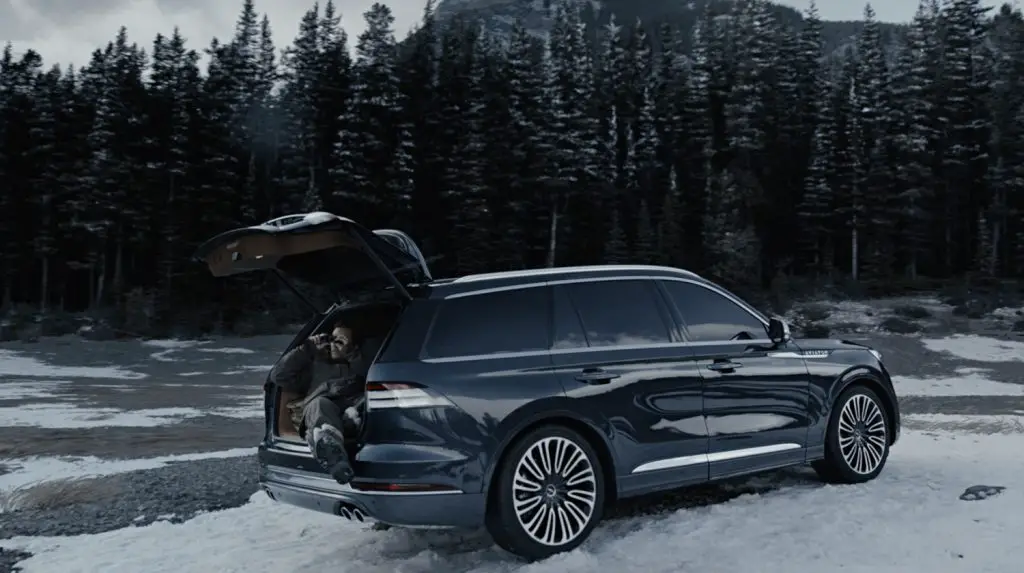 He walks out onto the frozen lake, bores a hole, and sets a gizmo for automatically catching the fish. McConaughey walks back to the warm 2020 Lincoln Aviator and mumbles, "Beats jiggin' in a shanty," as he sits in the Aviator and sketches in his book. As time passes, he looks at the fishing hole and sees he has a fish on the line. The commercial ends with him whistling the Andy Griffith Show theme as he walks the ice to get his fish.
The commercial is well made and was produced by Hudson Rouge. The cinematographer and director is Lance Acord, known for movies like "Lost in Translation" and some cool commercials from 2019, including the "E.T.: A Holiday Reunion" spot. Lincoln's Eric Peterson says that the ad is all about telling the story of how Lincoln's approach to its clients and vehicles is different.
Peterson says that no matter the activity or environment, the Aviator "provides a serene sanctuary" with luxurious amenities and more. Lincoln is launching the spot tomorrow on youTube and is having a Twitter takeover. The broadcast debut for the commercial will be during the college football playoffs with the Peach Bowl at 4 p.m. EST on ESPN.
Subscribe to Ford Authority for the latest Lincoln Aviator news, Lincoln news and around-the-clock Ford news coverage.