A new image has turned up on the Bronco 6G forum that claims to be the grille for the forthcoming baby Bronco. The baby Bronco has been leaked a few times now, and fans are anxious to see what the ride offers. We saw what appeared to be the entire body of the baby Bronco leak in October.
We already know that the baby Bronco will be based on the Ford Escape, but will have more off-road prowess than the Escape offers. The grille in the image is most likely plastic sitting inside an aluminum mold. You can see the Bronco lettering on the grille.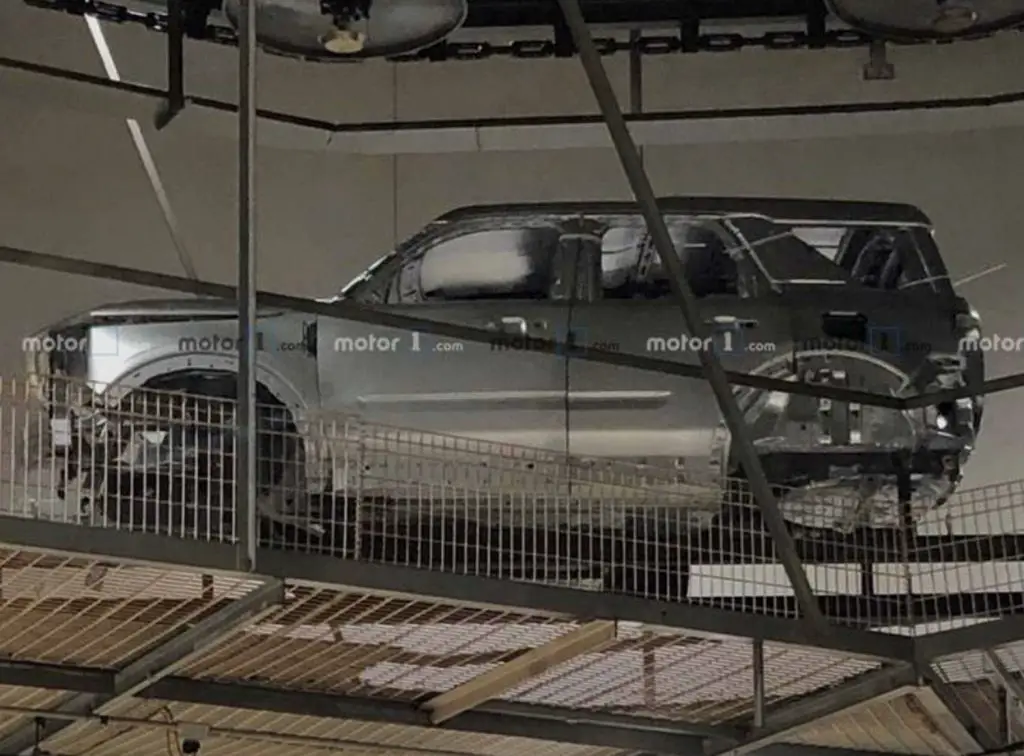 Some are surprised that Ford might have the Bronco name on two vehicles at once, but the automaker wants to build an entire line of vehicles around the Bronco just as it wants to do with the mustang. One thing of note in the leaked image is that the grille is very curved, we expected both the full-size Bronco and the smaller version to have relatively flat grilles.
Some rumors have suggested the baby Bronco will be called the Bronco Sport, we'd rather like to see it called the Bronco II, at least that name fits in with the linage of the vehicle, even if the Bronco II wasn't that popular. The grille also looks a lot like the image that leaked from a dealer meeting a while back. That image is all over the internet and shows an orange baby Bronco form the front and side along with the side image of the vehicle.
Ford's legal team went through considerable effort to have us, and other publications remove that image. There is some debate on if the leaked grille might be the grille for the Bronco, but the Bronco R certainly looked completely flat.
Subscribe to Ford Authority for more Bronco news and around-the-clock Ford news coverage.
Source: Bronco6G