We've all seen someone in a truck cruising down the highway gleefully unaware they are inches from disaster. These are the folks who overload the bed or have mounds packed in the bed with nothing but a couple of bungee cords away from hurting themselves or someone else. Whenever owns this Ford F-150 King Ranch has certainly done a number on the truck.
The sleuths over at Reddit have been digging into the photo trying to figure out if its a Photoshop and figure out where exactly things went wrong. Thre are some that claim the image is photoshopped talking about shadows that are different on the front and rear. The photo looks legitimate to us. We can't see someone putting the sort of effort in it would take to get the trees and sky between the roof of the truck and the camper perfect.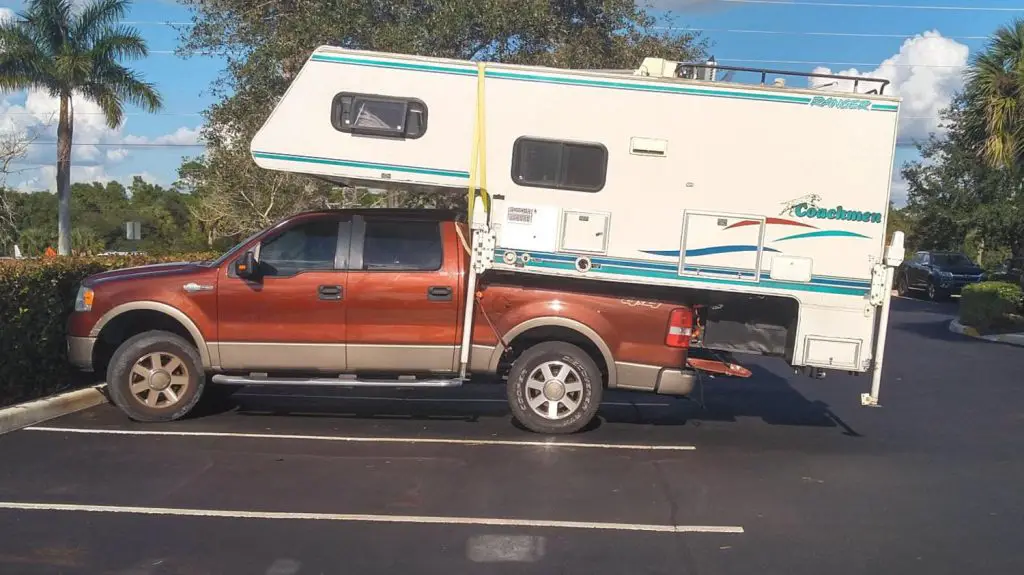 Here's a closer look.
It appears that someone simply had too little concern for their truck and too much desire to go camping in a massive in-bed camper. It appears that the weight of the camper, which was meant for a truck with more cargo capacity and a longer bed, buckled the rear of the truck. Another point of debate is if what we are seeing is just bed damage or if this truck has frame damage.
Reddit sleuths claim the payload for the Ford F-150 King Ranch of that vintage is around 2,100 pounds. The weight of the camper is said to be 2,800 pounds. Couple that with a good bit of it hanging out of the bed and disaster happens. The King Ranch trim is officially returning on the Ford Expedition for 2020.
Subscribe to Ford Authority for more F-150 news and around-the-clock Ford news coverage.
Source: Reddit