We mentioned a while back that the Bronco R prototype hadn't been able to pull out a win in Baja. It was reported that the Bronco R prototype field to finish the race due to an accident. We all wondered what exactly led to the DNF for taking too much time to complete the race. Some of the challenges the Bronco R team went through to get the prototype ready for the Baja 1000 have been detailed along with details on the cause of the accident. It's surprising the Bronco made it at all.
Ford says that the production parts of the Bronco performed "flawlessly" during the race. That means what prevented the Bronco from finishing in the allowed 33-hours of time wasn't the EcoBoost engine, automatic transmission, or any other production parts. The biggest challenge for the team was time, both before and after the race.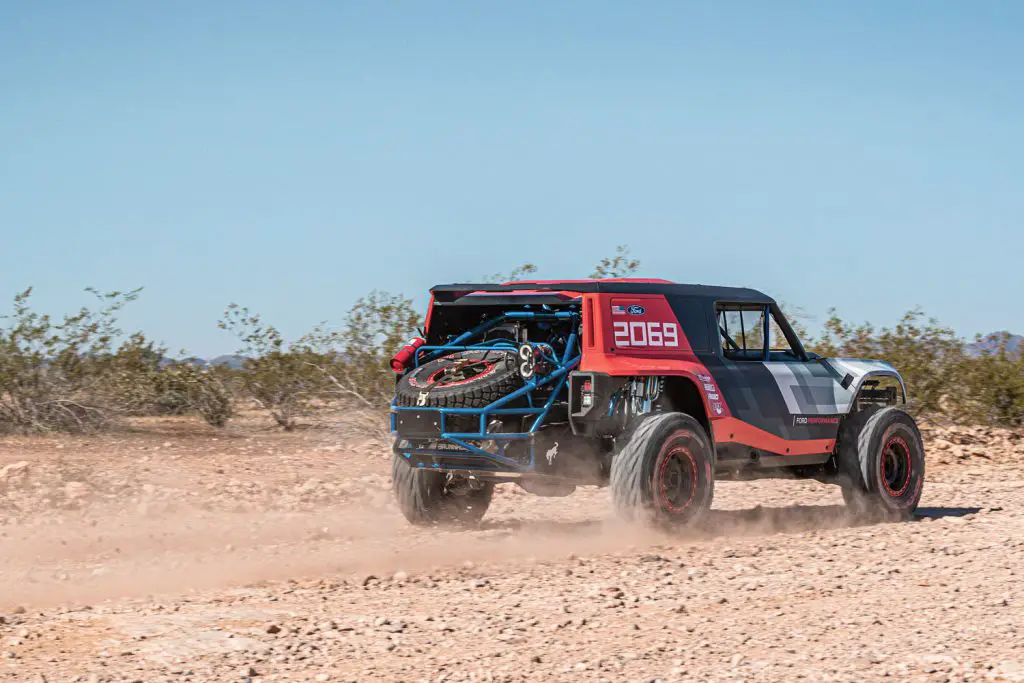 The Bronco build started late, and lots of testing, component adjustments and replacement, and other items were done on the side of a road or a dusty trail under tents. The accident we reported before happened when a Trophy Truck rolled on a hill and landed on the front driver's side of the Bronco, pinning the Ford until a third vehicle pulled the Trophy Truck off. That accident damaged the passenger-side lower control arm, which gave way about 450 miles into the race. That led to a trial side fix.
More problems happened for Ford in the third leg of the race when the Bronco had to contend with thick mud from rains. The drivers noted the rain destroyed all the lines that were scouted out in their pre-run. Near mile 580, the Bronco started to overheat. That required a tow to the pits, and with no time left, Ford pulled the plug on the effort. Ford has promised to return to the Baja 1000.
Subscribe to Ford Authority for more Bronco news and around-the-clock Ford news coverage.
Source: Trucks