We will know what the Ford Bronco looks like next year, and hopefully, when Ford announces the Bronco officially, we will get the launch date and the official pricing on the vehicle. We would expect a delay in the announcement of the Bronco and the launch of the vehicle of several months, at least. Until that official debut, all we have to go on for an idea of what the Bronco will look like is the Bronco R Race prototype.
Ford has been clear that the Bronco R gives hints of what the production Bronco will look like. Rumors continue to suggest that the Bronco will be offered in both two-door and four-door configurations. A new rendering has surfaced on Instagram from a user called moaoun_moaoun, and it looks fantastic. The rendering has much of the boxy shape of the early Ford Bronco and looks a lot like the Bronco R.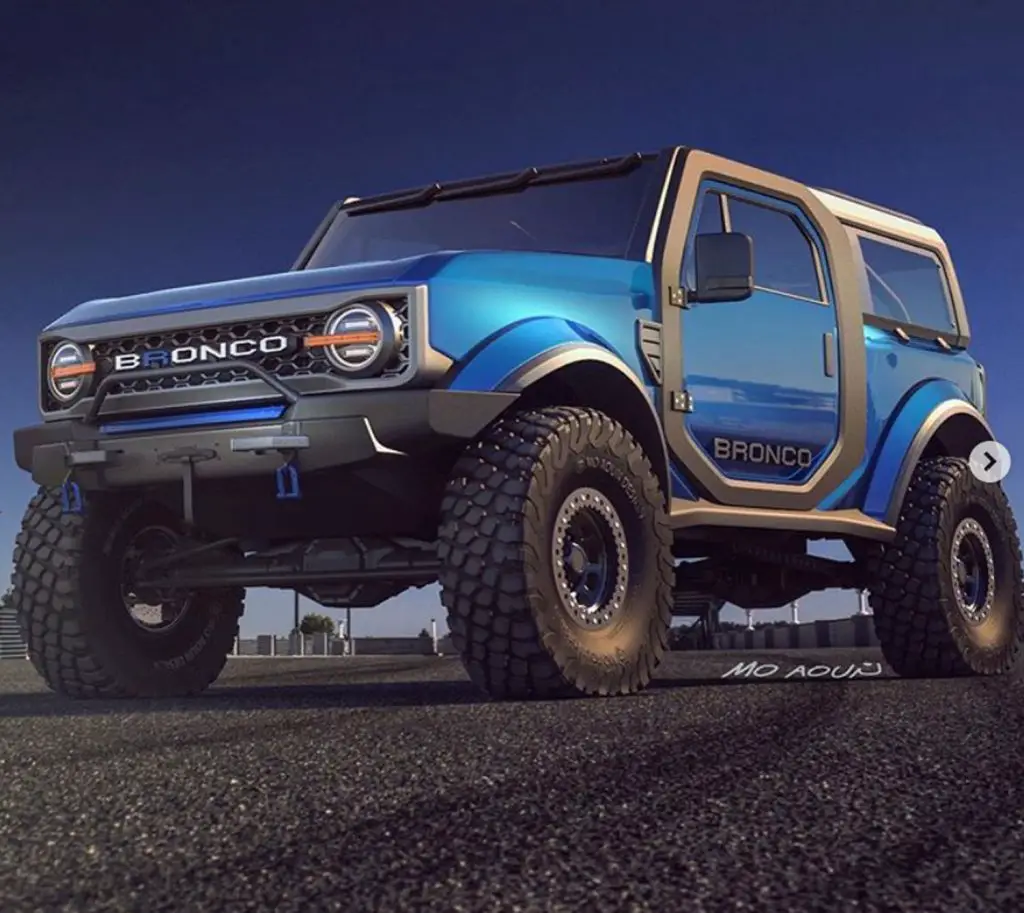 We have a grille that is very similar to the Bronco R grille up front, and we like the headlights that are round LED units with the turn signals integrated. The front bumper shows recovery hooks and what appears to be a hidden winch. The rendering has a live front axle like the Jeep.
One of our favorite touches on the Bronco rendering is what appears to be three windshield wipers sitting up at the top of the windshield header. The doors have external hinges, we've seen patents that talk about easily removable doors that store in the rear of the vehicle that is assumed to be for the Bronco.
The black rings that go round the door are attractive, but we'd hope the production Bronco doesn't have that touch. We'd rather see a clean side profile that mimics the original Bronco. We do love the flares on the fenders of the rendering. We spy a roll bar inside the Bronco through the side window of the removable top. In all, this is a very good looking rendering, and if the real Ford Bronco looks like this, we'd be good with it.
Subscribe to Ford Authority for more Bronco news and around-the-clock Ford news coverage.
Source: Mo Aoun on Instagram