Ford fans who have seen the film "Ford v Ferrari" with Christian Bale as Ken Miles and Matt Damon as Carroll Shelby and have seen or heard any of the archival footage of Ken Miles will note the uncanny similarity that Bale's character has to the real man. That was no accident with Ken Miles' real-life son, Peter Miles, helping the actor to get in character to play his dad.
Peter Miles has given an interview where he talks about the information on his father that he gave Christian Bale to prepare for his role. Peter says that he gave Bale information about his dad from press clippings and magazine articles. Peter also showed Bale personal photos and shared audio recordings of his father with him.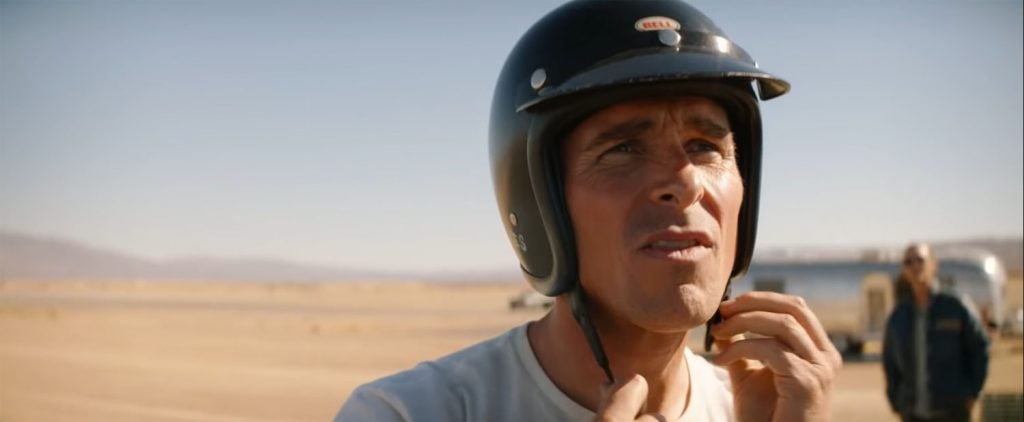 Peter says that Bale was looking to remain as faithful as possible to his father. Peter's help was critical to the Bale as Miles wasn't the sort of public figure that left behind lots of video for the actor to watch. All of the material that was shared with the actor allowed Bale to paint a picture of who Miles was, what he did, and what he looked like.
Bale didn't do any of the driving in the film, but in other aspects of Ken Miles' personality, he was highly accurate. Peter also met with Caitriona Balfe, the actress who played his mother in "Ford v Ferrari." In helping Balfe prepare for her role as his mother, Peter shared photos of his mom and told the actress what his mom was like. Interestingly, Peter Miles doesn't say if he met with the young actor Noah Jupe who played him in the film. Check out how the sound team on the film got the race car noises just right.
Subscribe to Ford Authority for around-the-clock Ford news coverage.
Source: CinemaBlend