We knew beyond the shadow of a doubt that Ford dealers would tack market adjustments onto the price of the 2020 Ford Mustang Shelby GT500. We knew that the harder to get 2020 Ford Mustang Shelby GT500 with the carbon fiber track pack would be the hardest hit. We have found our first confirmation of this with a dealership called Koons Ford, offering a GT500 that is coming to the dealership for sale.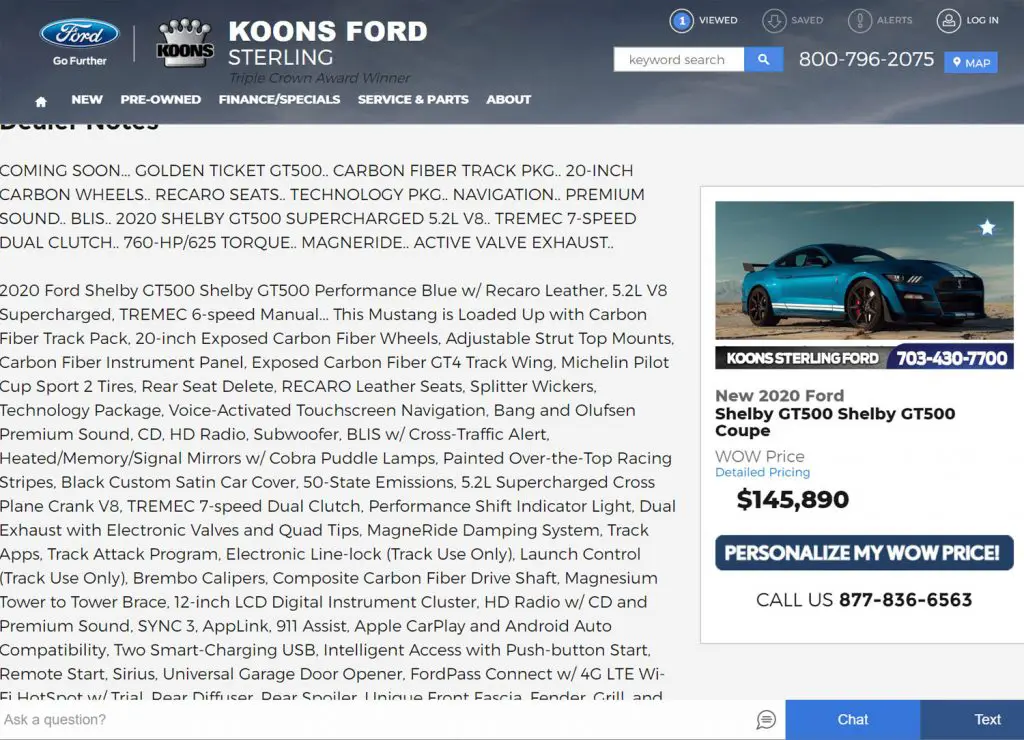 This 2020 GT500 is complete with the carbon fiber track pack and technology package. The car has navigation, B&O audio system, Recaro leather seats, MagneRide damping, and lots more. We aren't sure of the exact MSRP on the car because this dealer doesn't offer a link to the window sticker on any of its cars. Read into that what you want.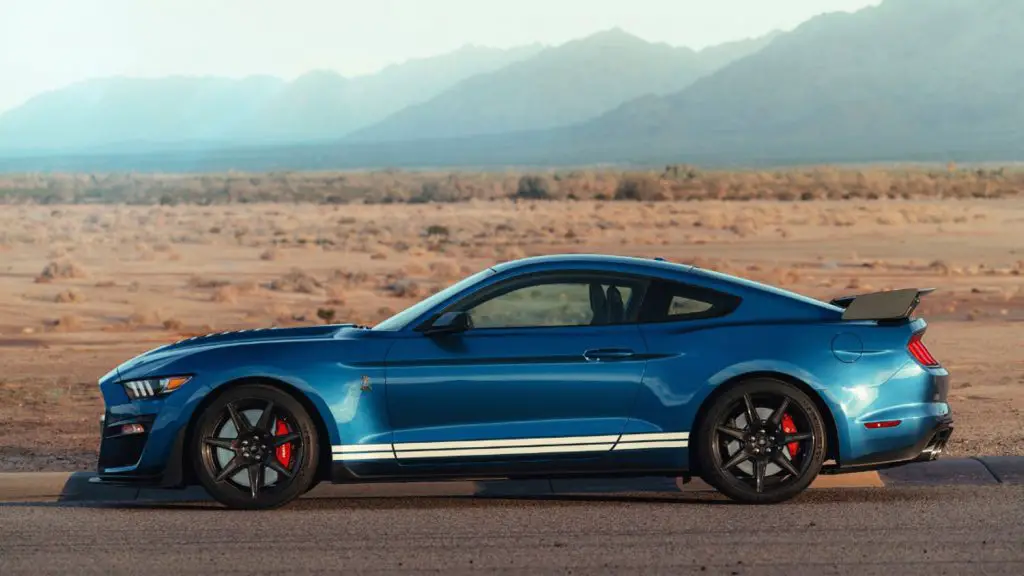 We do know the car is performance blue and has the painted stripes. The dealer doesn't say what color the stripes are. This GT500 appears to be completely loaded, and the asking price is $145,890. Configuring a similar car on the Ford website comes up with a price of $105,890. That indicates a $40,000 market adjustment for the car. We hope the car rots on their lot because as long as enthusiasts are willing to pay ridiculous markups, dealers will keep doing it.
Many dealers who tried to tack hefty market adjustment onto the Shelby GT350 and GT350R found those cars languishing on their lots. We think it's time for Ford to step in and curtail these massive market adjustments. While Ford can't necessarily stop dealers from marking up cars, it could do something like it is with the Mach-E. Ford could reward dealers for not marking cars up with different incentives.
Subscribe to Ford Authority for more GT500 news and around-the-clock Ford news coverage.
Source: Koons Ford