The raw greed that has come with the 2020 GT500 never ceases to amaze us. So far, we've seen one priced at $145,890 that has the painted striped and Carbon Fiber Track Pack. We've also seen a dealer try and get $169,999 out of a base model 2020 GT500.
Now we have a private seller trying to get in on the big money-making action with the GT500. A seller on eBay is trying to flip a 2020 GT500 with the carbon fiber track pack for a profit before the car is even delivered. The listing on eBay has a VIN that is from a truck the person owns because Ford hasn't even released the VIN for the car.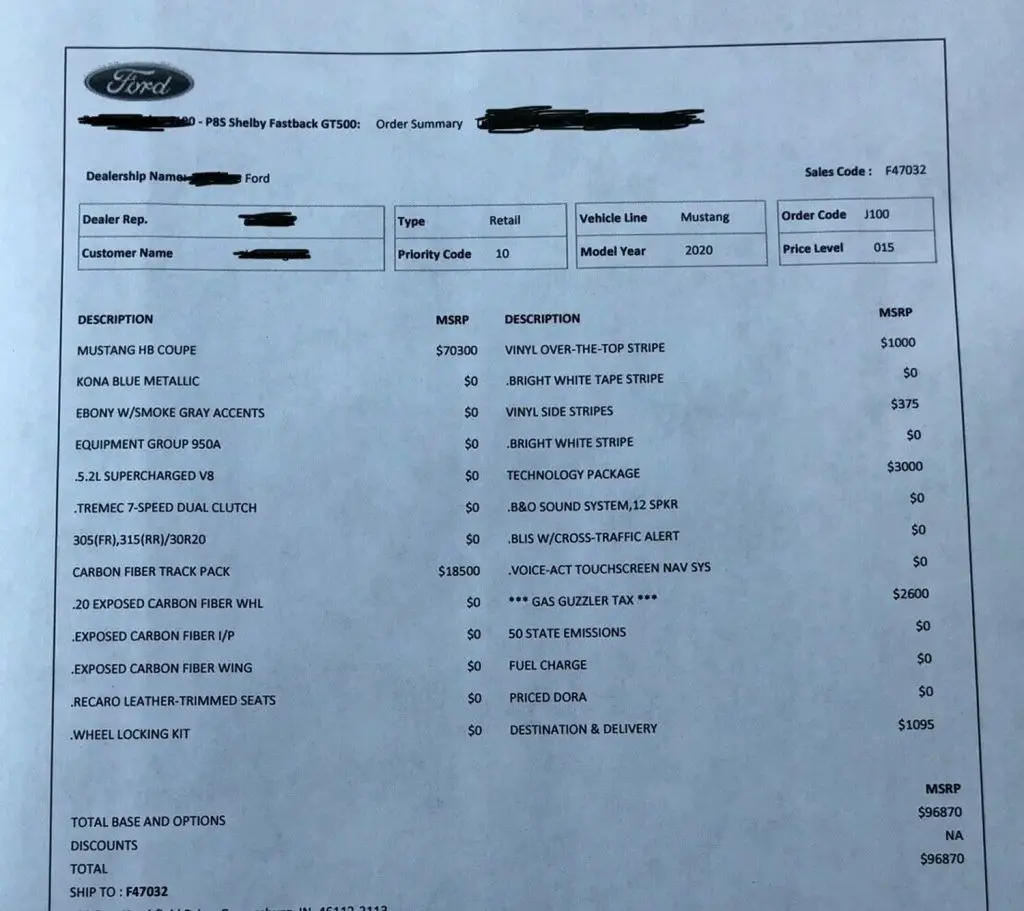 The eBay seller claims that the car has the carbon fiber track pack. The attached build sheet does show that the car has the carbon fiber track pack, assuming its the build sheet for the actual car on auction. The car lacks the painted stripes; it has white vinyl stripes over Kona Blue metallic paint.
The build sheet does show the $3,000 technology package and the $375 vinyl side stripes. The MSRP for the car, as ordered, is $96,870. The seller says that they paid "a lot" over sticker for the car, and no lowball offers will be accepted. The starting price for the auction is set at $129,500. Essentially all you have to go on here is a build sheet anyone could have made in Excel, a bogus VIN, and a claim that the car is coming eventually.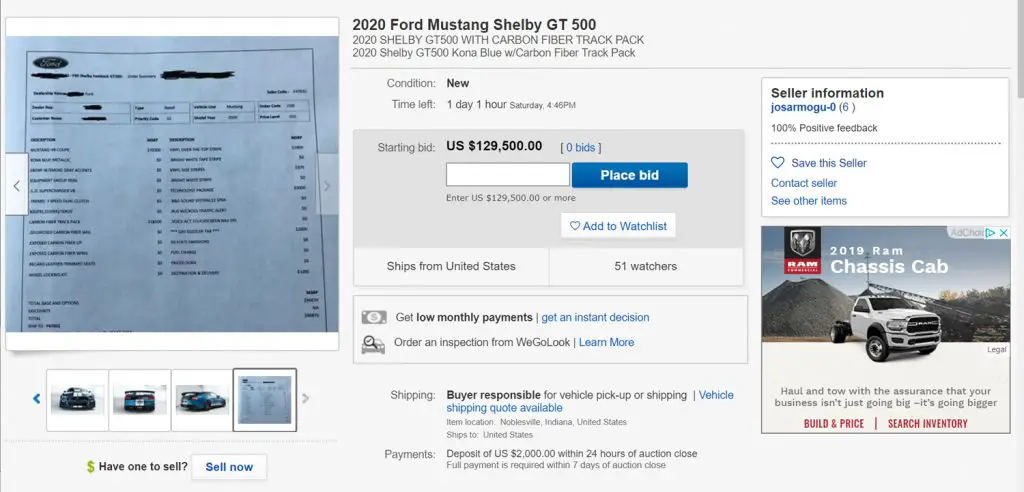 The seller also wants a $2,000 deposit within 24 hours of auction close. We think you'd be crazy to take that sort of risk but to each their own. The auction has no bids and ends tomorrow. Since the car doesn't exist yet, the images in the story aren't the car that is for sale. The build sheet is the one attached to the auction.
Subscribe to Ford Authority for more GT500 news and around-the-clock Ford news coverage.
Source: eBay