We know that Ford has plans to electrify everything in the lineup. That could mean a full battery-electric vehicle, or it could mean a hybrid. Ford has the Ford Mustang Mach-E coming, and while that SUV is cool, many want a "real" electric Mustang. Ford showed off an electric Mustang at SEMA 2019 that got people excited.
Someone has posted up some renderings of what they believe the future electric Ford Mustang might look like. It's a nice mashup of the current generation Ford Mustang with some of the design touches from the Mustang Mach-E. Specifically, we see the solid grille from the Mach-E in front of the Mustang. We also see a rear with no tailpipes.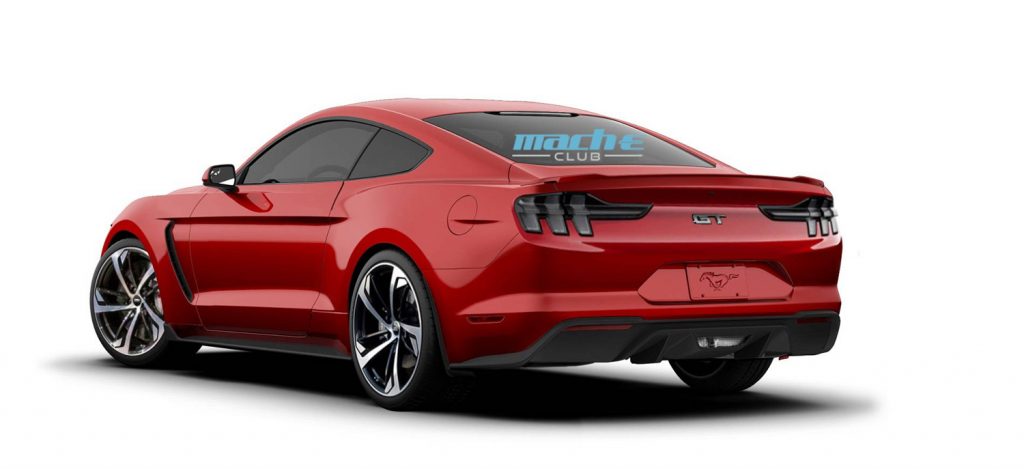 We'd hope any electric Ford Mustang that launches will have the frunk that we saw in that recent patent. That patent outlined a front trunk where the grille could fold down, allowing access to storage where the engine would usually sit. Ford has taken its EV cars and aimed them at performance more than frugality so far. The assumption is that an EV Mustang will aim for performance, not frugality. We'd love to see a high-end EV that has incredible performance and at least 300 miles of driving range.
The reality is likely a shorter driving range since there will be less room in the Mustang chassis to package batteries than the Mach-E offers. Only in its highest trim will it go 300 miles. We think enthusiasts could stomach an electric Mustang as an option much better than they took the Mach-E wearing the Mustang name. Do you think an electric Mustang has a place in the line?
Subscribe to Ford Authority for more Mustang news and around-the-clock Ford news coverage.
Source: Mach-E Club