When it comes to carburetors for muscle cars and trucks, Holley is a name that many know and are familiar with. The company does more than carbs and has a line of stand-alone engine controllers. At PRI, Holley has united a line of Terminator X and Terminator X Max kits that allow builders to put the iconic Ford 5.0-liter Coyote V8 into anything they want.
In addition to kits for the Coyote V8, Holley also offers kits for the 4.6-liter 2V for engines and the 4.6-liter 4-valve engine. Ford Modular Engines in the 5.4-liter 2V and 4-valve flavors are also supported. Each of the Terminator EFI systems are plug and play and are designed to make an engine swap much easier.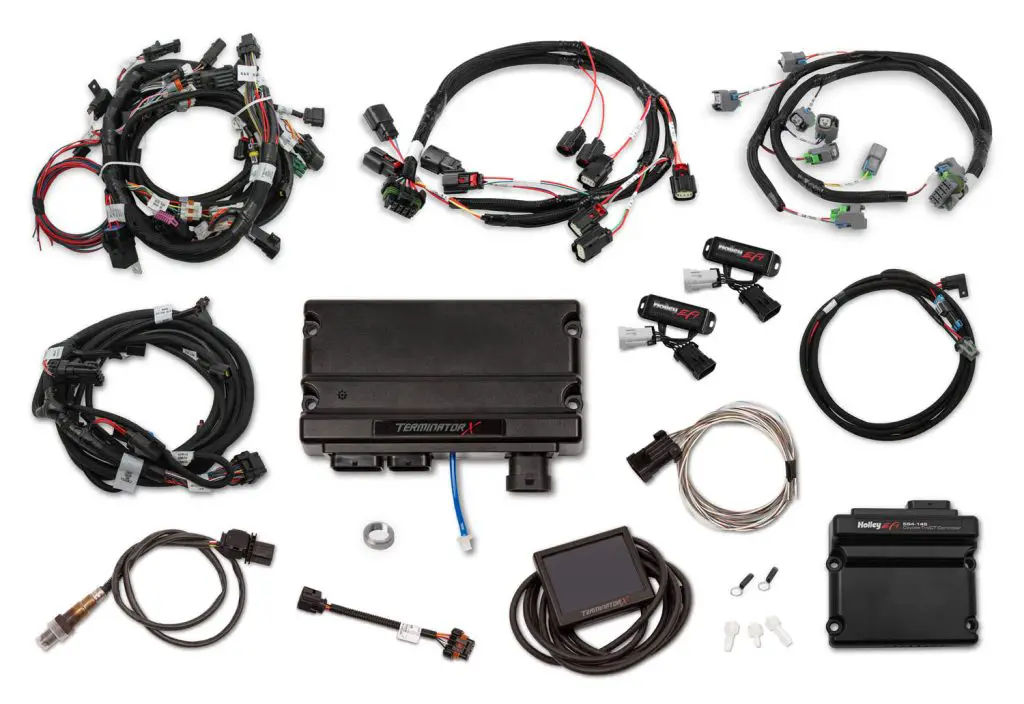 The kits come with EL1 or EV6 injector harnesses depending on what the user needs. Holley says that they come with built-in high-impedance injector drivers and use Bosch LSU 4.9 wideband oxygen sensors. The systems also use a built-in 1bar MAP sensor with multiple inputs and lots of other features.
Holley says that it wanted to keep up with trends it was seeing and worked to make the system as easy as possible for users to take advantage of for Ford (and HEMI) engines. Terminator systems offer lots of flexibility with more options for a precise tune, including a setup wizard and handheld programmer. Holley says affordable systems, but that doesn't mean they are cheap. The Terminator X Max systems sell for around $2,500 for the Coyote kits and around $1,300 for the mod motor kits. Check out this 1961 Ford Starliner with a Coyote V8.
Subscribe to Ford Authority for around-the-clock Ford news coverage.
Source: Holley