Ford published a new video recently that shows the Mach-E wearing camo apparently before it was officially introduced. The video was published earlier this week after we knew what the Mach-E looks like, and we can't help but wonder why Ford sat on the video so long.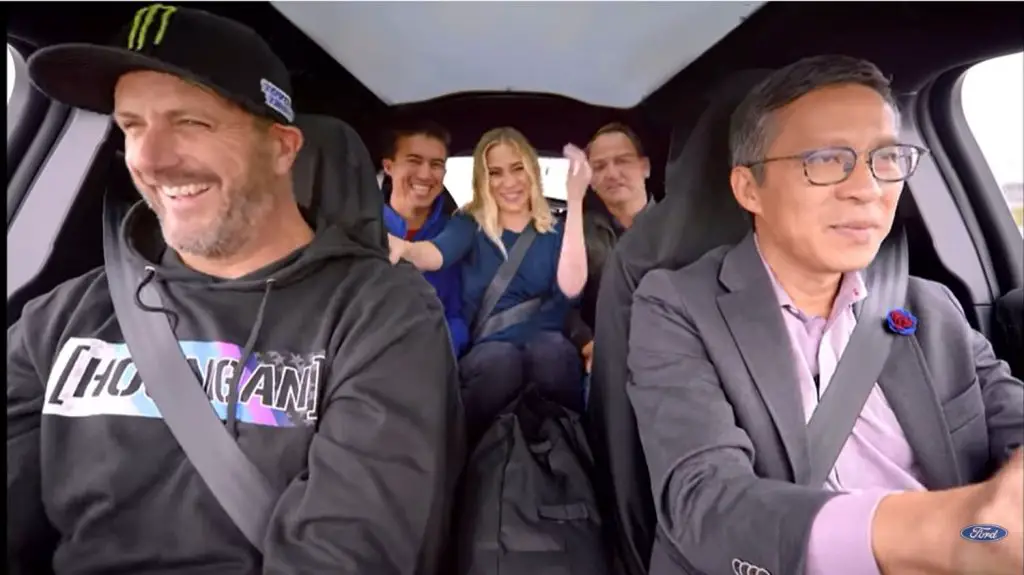 In the video, we see Ken Block, Billy Johnson, Ben Collins (The Stig), and Molly McQueen step out of a Ford Transit van and walk up to a 2020 GT500. The gang initially thinks they are going for a ride in the GT500. They soon find that they are going for a ride in the Ford Mustang Mach-E.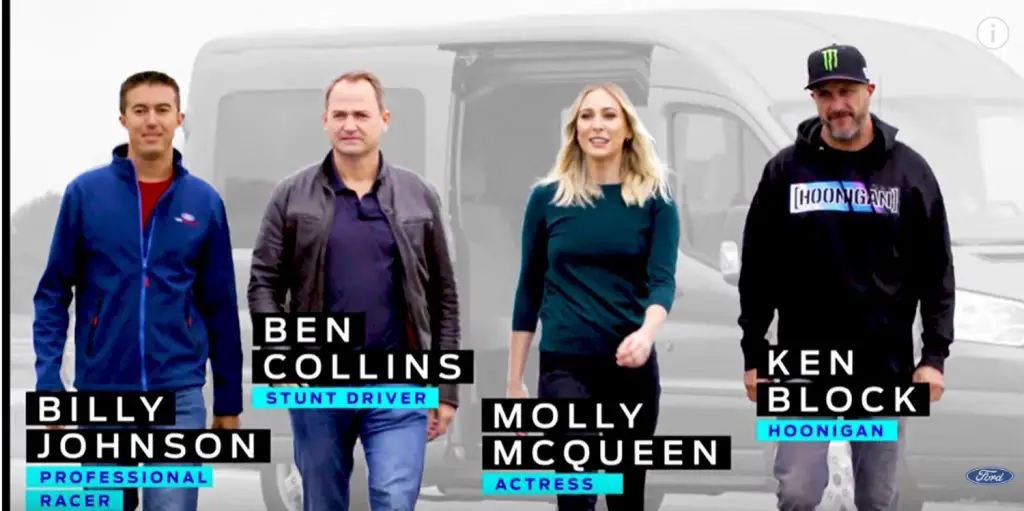 After climbing into the Ford Mustang Mach-E, the driver takes off at a leisurely pace with music blasting. No one is impressed. It also appears that the back seat is a tight fit for three adults, and these are smallish adults. The driver then turns off the music and tells everyone they are in an EV. After a bit of hot rodding the Mach-E, The Stig asks Block how it feels, and Block says he thinks they can push it harder.
Block asks to drive and the EV and takes it a bit harder on the ride. Is Block impressed? We will never know, he's a Ford spokesperson and driver after all. We'd like to see Block and The Stig suited up and pushing the thing in a video. As you can imagine, the comments on the video are mostly about the name Ford chose. Mustang fans will never let the name go, but the masses don't care. The Mach-E officially debuted last month, and reservations are underway now.
Subscribe to Ford Authority for more Mach-E news and around-the-clock Ford news coverage.