In Europe, there are plenty of Ford Transit camper vans that come from the factory ready to take you camping. In the states, there are a few, but many people turn to the DIY market to get their camper together. One of the things that can be hard to place inside a DIY Ford Transit Camper van is the bed. Adventure Wagon has the perfect way to get a bed into your van without sacrificing all the space you might need.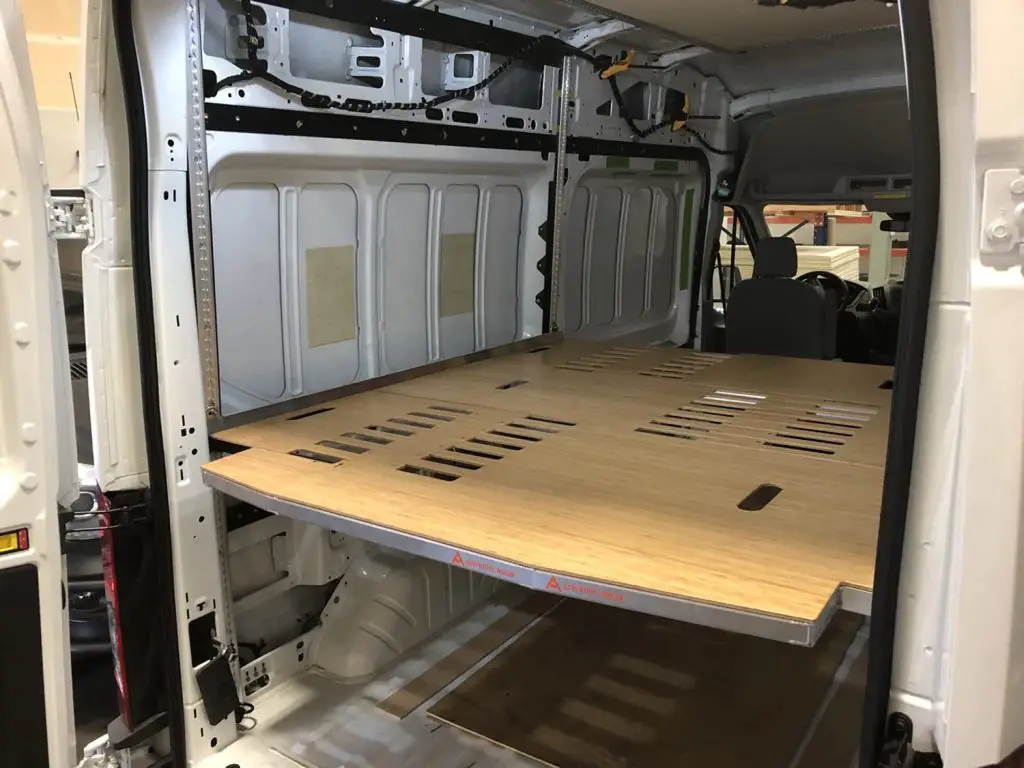 The device is the MOAB Elevator Bed platform for the Ford Transit 148 standard length van. The platform has electric motors and a system that can raise and lower the bed platform when needed. The frame can be lowered to multiple heights, depending on your needs.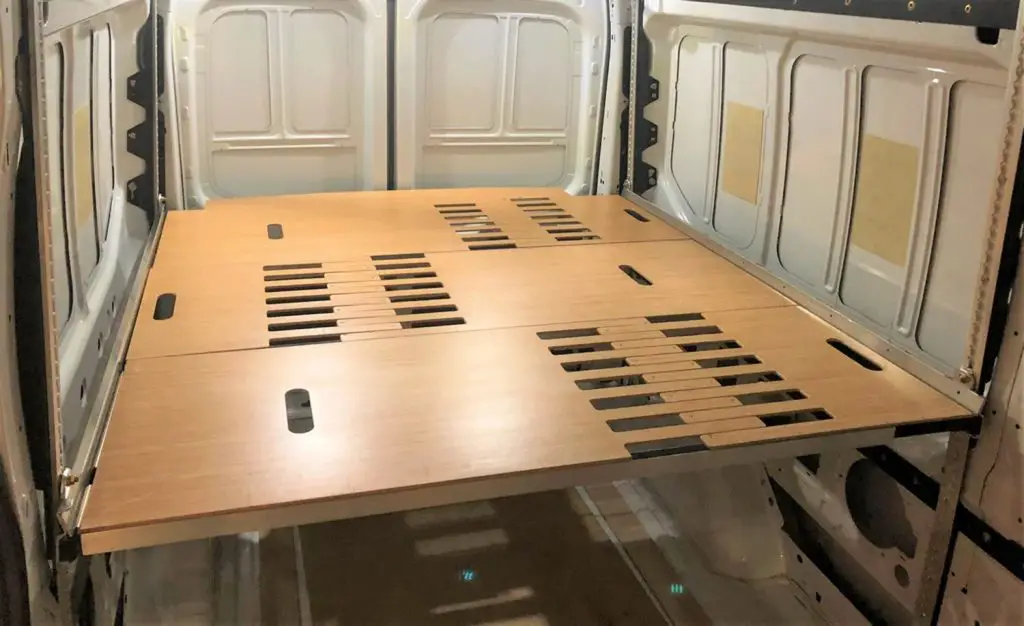 The MOAB Elevator Bed comes in a black hex laminate top or bamboo. Buyers can choose a bare aluminum frame or a black anodized frame. A gear rail can also be added to the system. The basic elevator bed is $2,850, and if you add all the options, it will set you back $3,800. This is for the frame only; you will still need to add a mattress for sleeping.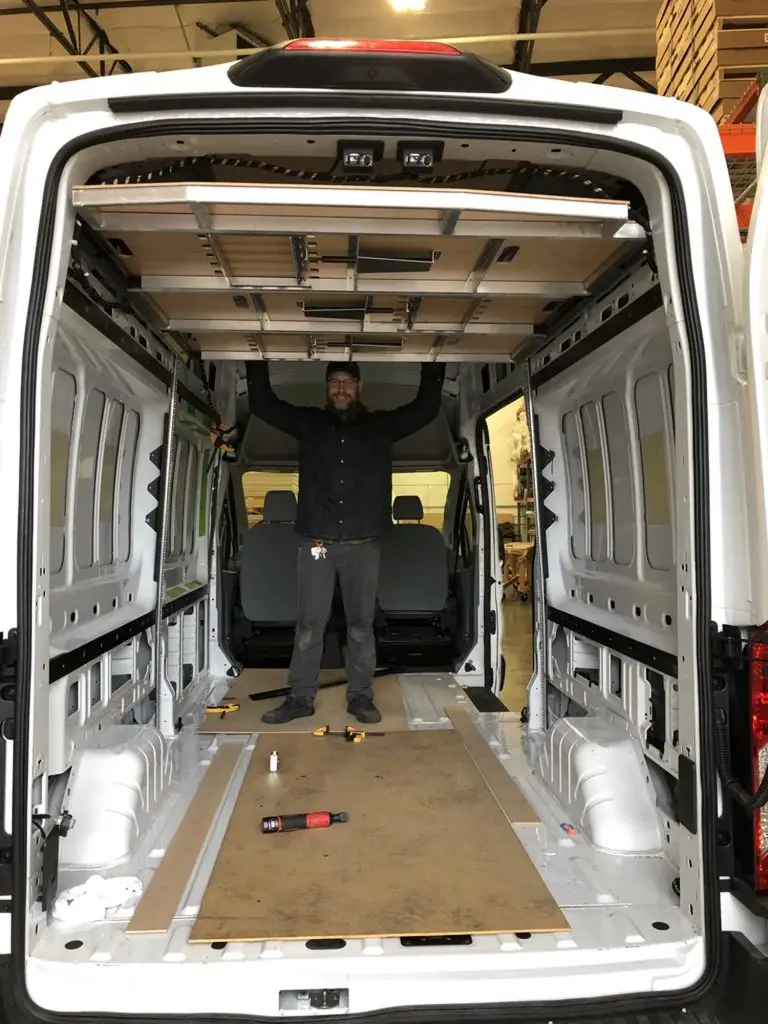 The system does require the installation of the Transit Wall Track and Bracers from the company, which is a separate purchase costing $650. Adventure Wagon warns that while it will fit high or mid-roof standard vans, it will not fit the extended van. Installation may also require the removal or modification of OEM interior panels. The rear factory AC may require modification. The system will fit 2015 to current Ford Transit vans; the bed frame supports up to 600 pounds. The install video gives an idea of what it will take to install the brackets and the bed install.
Subscribe to Ford Authority for around-the-clock Ford news coverage.
Source: Adventure Wagon