The legacy that Henry Ford left behind for not only his namesake company but the automotive industry, in general, can't be denied. A new movie has received the green light after landing a grant from a Detroit nonprofit that supports the region's automotive and labor industry. The film is called "Ten Questions for Henry Ford."
The film was among the more than a dozen projects that received a share of $66,000 from the Motorcities National Heritage Area. Its creator hails the movie as being a blend of historical fact and "poetic imagining." The film's share of the money totaled $9,000 and was given through the University of Michigan Department of Performing Arts Technology.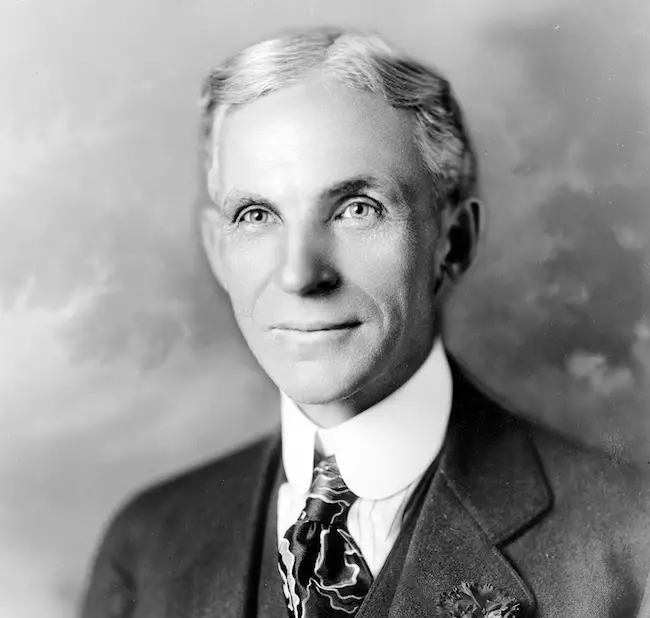 The author, director, and producer of the film is Andrew Kirshner. He says that MotorCities is interested in portraying the positive and negative aspects of Ford's legacy. Kirshner says that "it's a pretty human portrait" while noting the film doesn't shy away from the elements of Ford's legacy that are less savory. The film encompasses his innovation in automotive manufacturing technology and marketing, as well as the worldwide reach of his "anti-Semitic publications and violent union crackdowns."
The film also features Ford's ghost returning to the Detroit area in modern times. Ford's ghost is played by John Lepard, a teacher at Michigan State University and leader of the Williamston Theater. It's unclear when the movie will premiere and where it will be shown. MotorCities is affiliated with the National Parks Service. Since its founding in 1998, it has awarded $1.6 million in grants for historical and cultural preservation projects. Henry Ford's 156th birthday was celebrated last July.
Subscribe to Ford Authority for around-the-clock Ford news coverage.
Source: The Detroit News