A woman named Maleeya Davis had an old and rough 1988 Ford Mustang GT that belonged to her late son Troy. Troy passed away in 2006, and the woman wanted to sell the car. The catch was the car needed a battery, and the keys were missing though she said the car ran.
Davis says that her son loved black Mustangs and racing. She noted that she sometimes sat in the car to remember her son as the Mustang still smelled like him. The car had sat in the beating sun in Texas for years with cats and the elements causing damage to the paint.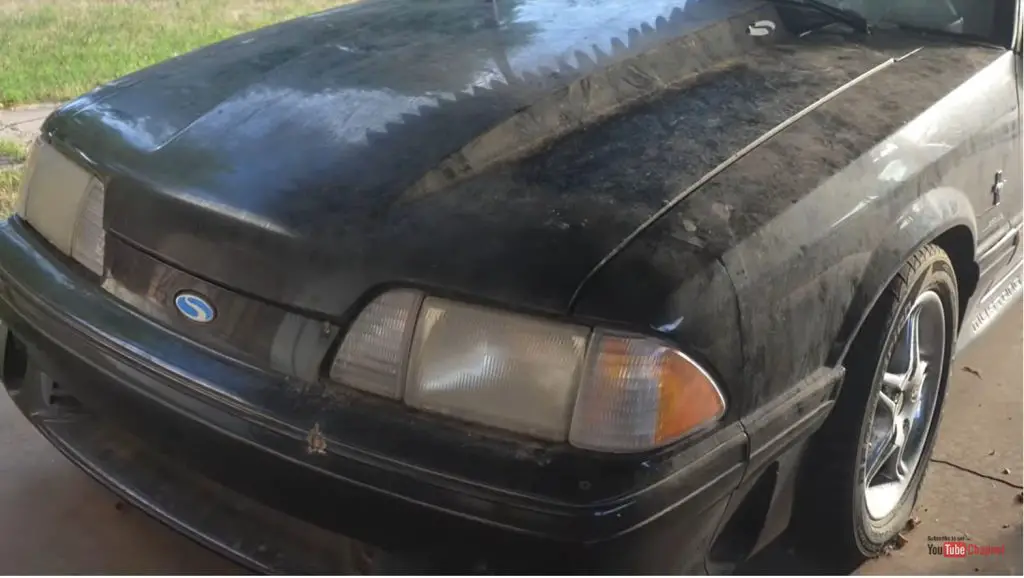 Despite the rough shape of the exterior of the car, the interior was in excellent shape with a dash that had no cracks and upholstery in excellent condition. A man called Jerry Heasley talked to the woman about the car and decided rather than trying to buy it from her, a restoration was more in the cards for the classic Fox-body Mustang.
Heasley reached out for free parts and labor to restore the Mustang at no cost to Davis. After a lot of hard work, the car was complex restored and put back to stock configuration. The Fox-body Mustang received fresh trim inside and out, new vinyl highlights inside the trim, and color-matched paint for a new factory-style spoiler.
The restoration crew also gave the Mustang a mechanical freshening with a new fuel pump, fluid service, and a complete brake overhaul. New factory wheels received BFG Radial T/A tires to complete the factory look. The refresh was so complete that the woman hardly recognized the car at first. Davis said she needed to sell the car, but she didn't want to. Check out this perfect Cobra Fox-body heading to auction.
Subscribe to Ford Authority for more Mustang news and around-the-clock Ford news coverage.
Source: The Drive