We've seen a bunch of patents turn up over the last several months that we presume to be for the coming Ford Bronco. Patents seen include things like removable doors that can store in the rear of the vehicle when out and about are cool. We've also seen a past patent for a removable roof. A new patent was published today and appears to show much the same items as the older patent we talked about for the roof previously.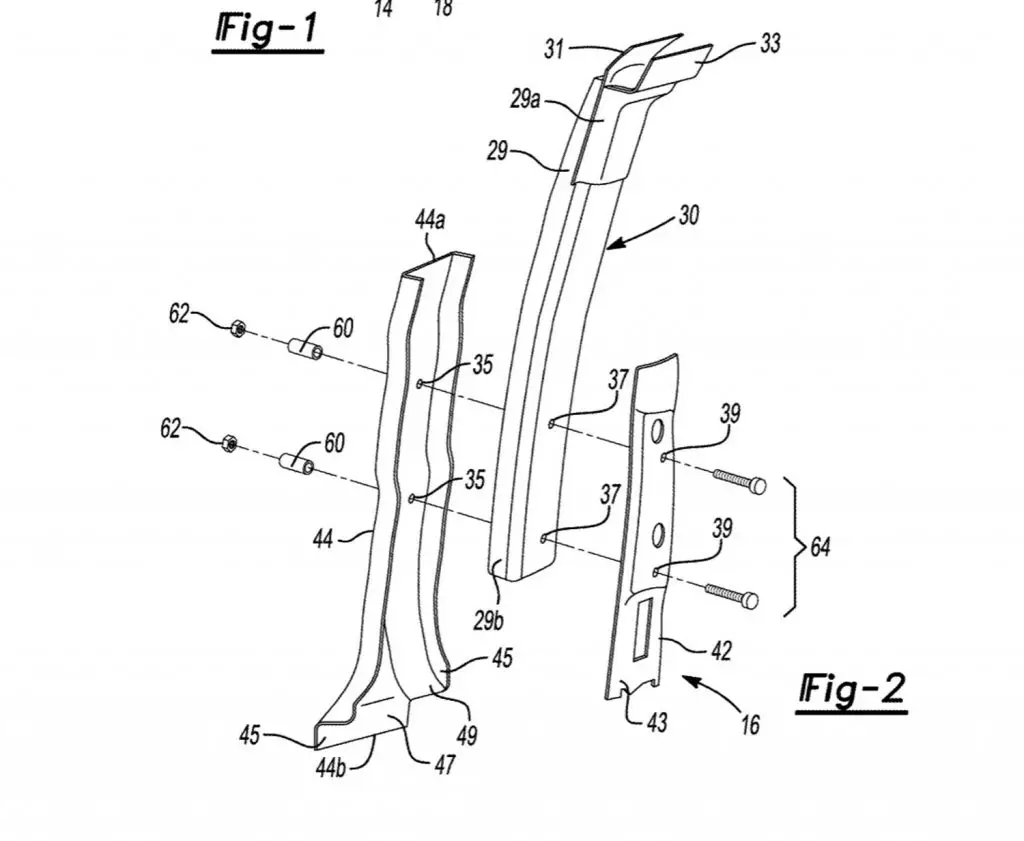 The new patent abstract talks about the detachable roof assembly that includes an upper B-pillar extending from a roof rail that extends between a pair of "transverse roof bows." The patent says that the roof may also include a frame assembly. That portion isn't greatly different from the patents we have seen before.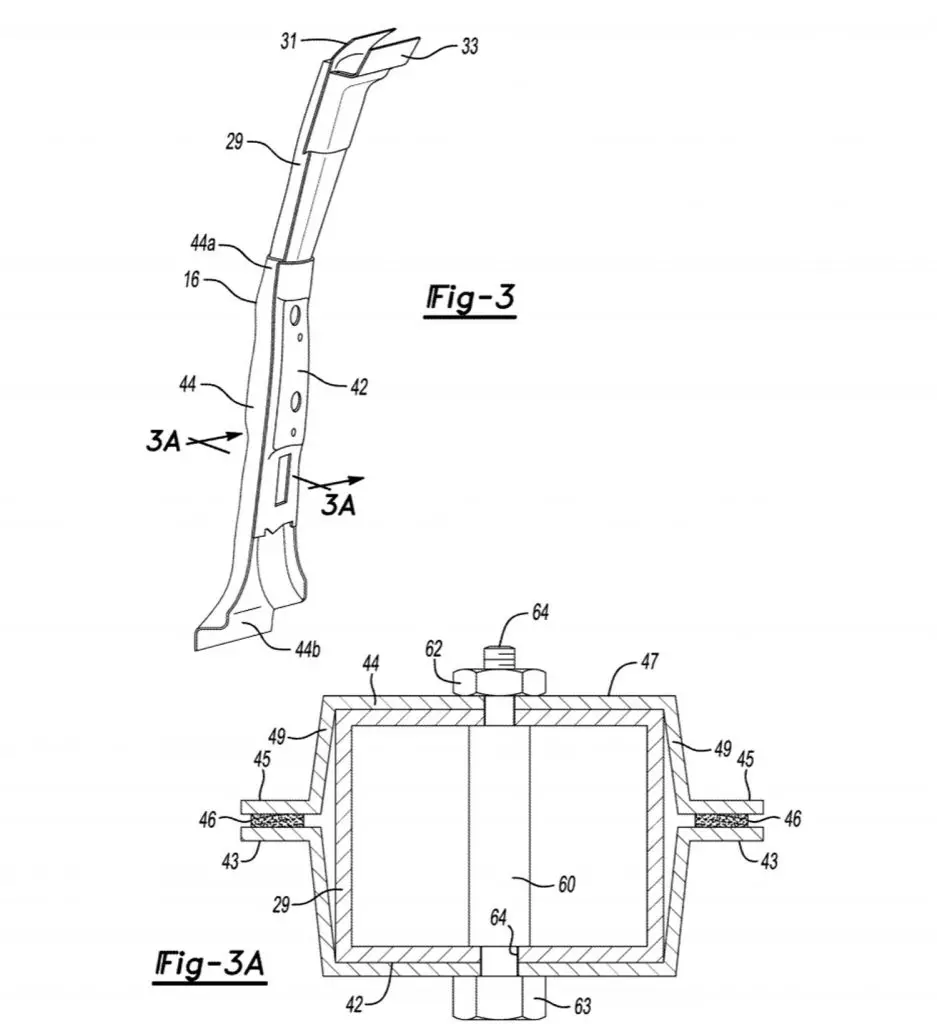 While the hardtop on a Jeep Wrangler isn't exactly the easiest to remove, the soft tops are easy to put down. The Ford Bronco patent shows multiple sections that have bolts for securing the frame, making it look as if removing the assembly would be rather difficult. We hope the top comes off the Bronco in an easier fashion. The patent art appears to show the roll cage underneath as a removable component.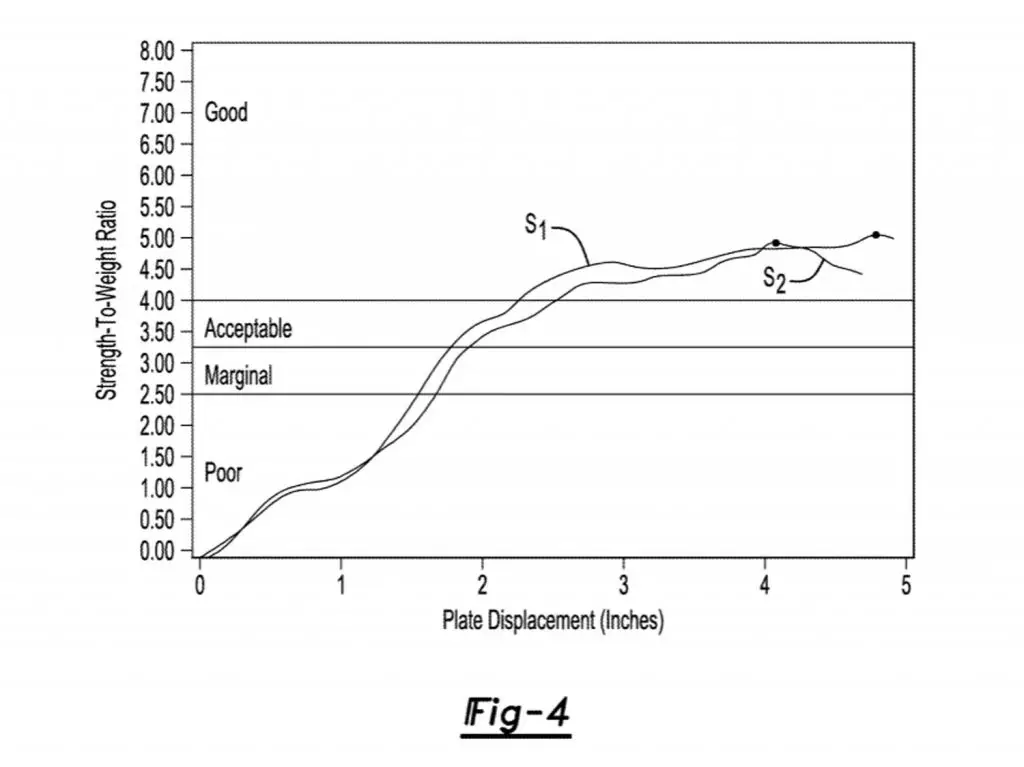 One thing in the new patent that is quite different from any we've seen before is the chart showing how much weight the frame can withstand before deforming. The chart shows over five times the strength to weight ratio for the roll cage before it displaces by 5 inches. Strength is import for a roof structure, particularly a removable one due to the risk of injury in the event of a rollover. We still wonder about the patents seemingly showing a removable roll cage, it doesn't sound particularly safe, and we wonder what Ford has up its sleeves.
Subscribe to Ford Authority for more Bronco news and around-the-clock Ford news coverage.
Source: USPTO