One of the ways that truck makers have taken to setting their trucks apart from the other trucks out there is with fancy tailgates that do more than open and close. Ford has been behind in the tailgate game, even if most ardent truck fans don't really care. Ford appears to be stepping things up with a patent application that shows the frunk that the F-150 EV is expected to have.
A new patent has turned up from Rivian that shows a tailgate that EV truck might use that makes the tailgates that Ram and GM offer look dull by comparison. Rivian says in the patent abstract that the problem with your typical tailgate is that when it's down, it makes it harder for a person to stand closer to the vehicle if needed.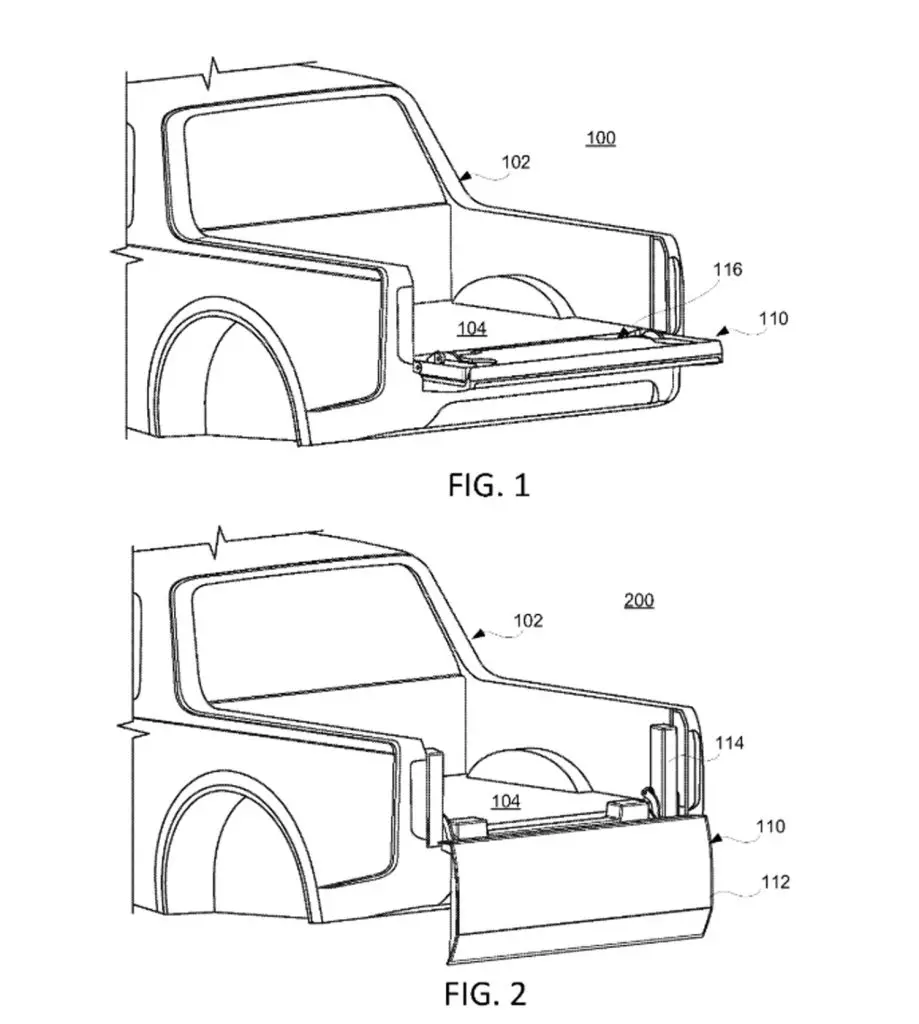 Rivian's patent art shows a multifunctional tailgate. It can slide down so that the user can get much closer to the truck when needed. That mode certainly won't work if there is a hitch attached to the truck. Another mode shows the Rivian tailgate creating a stair system to make it easier to get into the bed of the truck. The patent also talks about operation manually or via an automatic system.
An automatic system would indicate that you could press a button on the remote from a distance and have the tailgate open itself into on one or more of the available configurations. SUVs do this with the hatch currently. We hope that Ford plans to do some innovation with the tailgate of its F-150 EV when the truck comes to market. We aren't sure the majority of truck buyers would care.
Subscribe to Ford Authority for around-the-clock Ford news coverage.
Source: Patenscope