The Ford Foundation has announced that it has made a $10 million grant to The Henry Ford Museum to boost accessibility. The money will be used to make capital improvements that are aimed at removing any barriers for people participating in programs at the museum and tours. The large grant will also be used to fund free field trips for all fourth and fifth-grade students in Detroit Public Schools Community District.
The grant money will also be utilized to support tactile tours for the visually impaired and sensory-friendly tours for people on the autism spectrum. Funds are also allotted to create community care restrooms and other efforts at The Henry Ford museum. The grant was made under the Ford Foundation Equity Initiative and will support efforts across all of the attractions.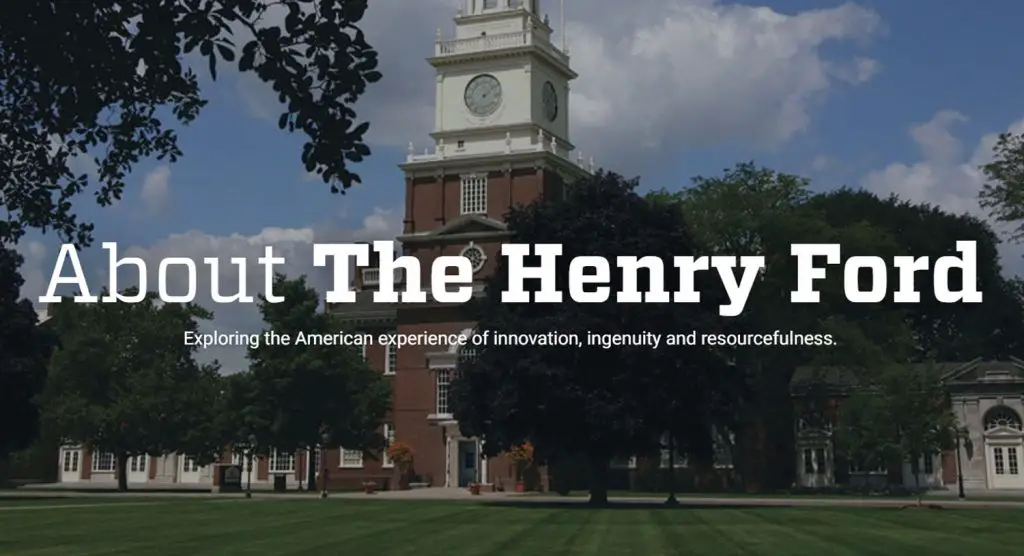 That means money will be used for the Henry Ford Museum of American Innovation, Greenfield Village, and the Ford Rouge Factory Tour. The goal is to increase accessibility in the three areas of education, community engagement, and infrastructure improvement. Part of the program will also give free access to teachers and training on The Henry Ford's Innovate digital curriculum. The grant will also fund regular town hall meetings at The Henry Ford that include lectures and discussion on critical topics led by historians, thought leaders, and civic leaders.
The Henry Ford's Youth Mentorship Program will be expanded, which serves at-risk Detroit high school students. The paid college internship program will be expanded. The museum wants to lure a diverse generation of talent to the cultural and nonprofit sectors. People often think to work in a museum world a curatorial or art history degree is required. Executives at the museum want people to know that you can work in the museum industry if you are in finance, marketing, human resources, or any other area it takes to run a business.
Subscribe to Ford Authority for around-the-clock Ford news coverage.
Source: Crain's Detroit Business