The owner of this very cool 1965 Ford Mustang says he decided to build his car on the earlier Mustang chassis because he was sick of GT500 and Eleanor clones and wanted to do something different. The car is beautiful and looks about as modern as you could make a 1965 Ford Mustang look. While the vehicle is heavily modified, most of the changes are under the hood with the choice of powerplant for the fastback.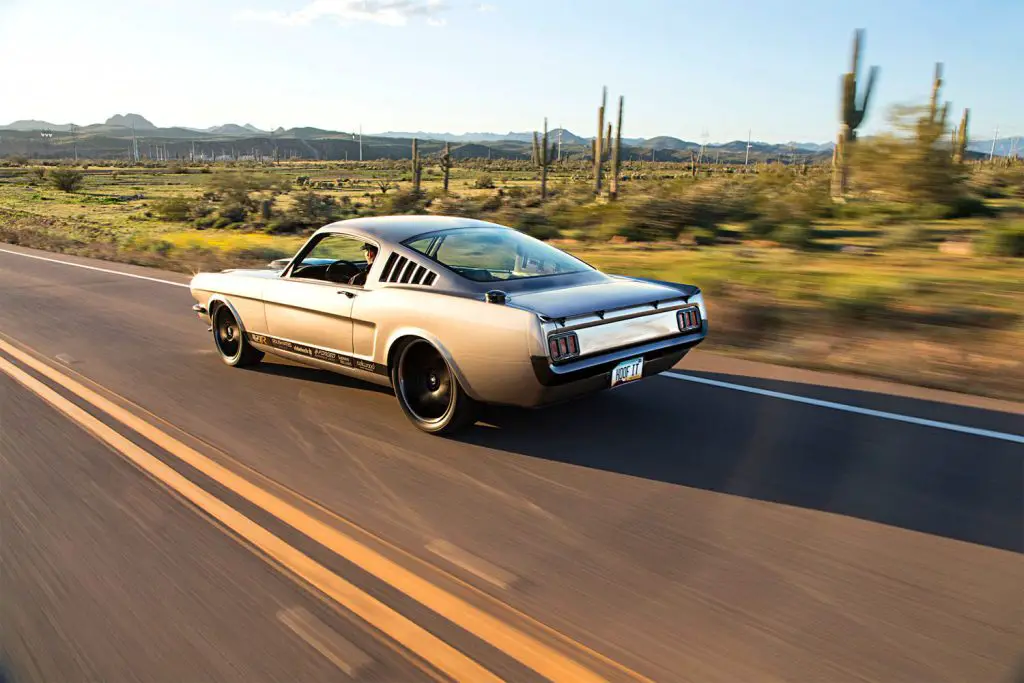 That engine is a Roush Yates Engines RY45 that redlines at 8,800 rpm. The engine is highly exotic and is created by taking a Roush Yates FR9 engine designed for the NASCAR Xfinity and Monster Energy Cup series and detuning it. While it hardly resembles anything that Ford makes, the engine is Ford branded so purists can put down the pitchforks. The fancy powerplant uses a dry-sump oil system with a massive drum of oil in the trunk with lines as thick as an arm running to and from the exotic powerplant.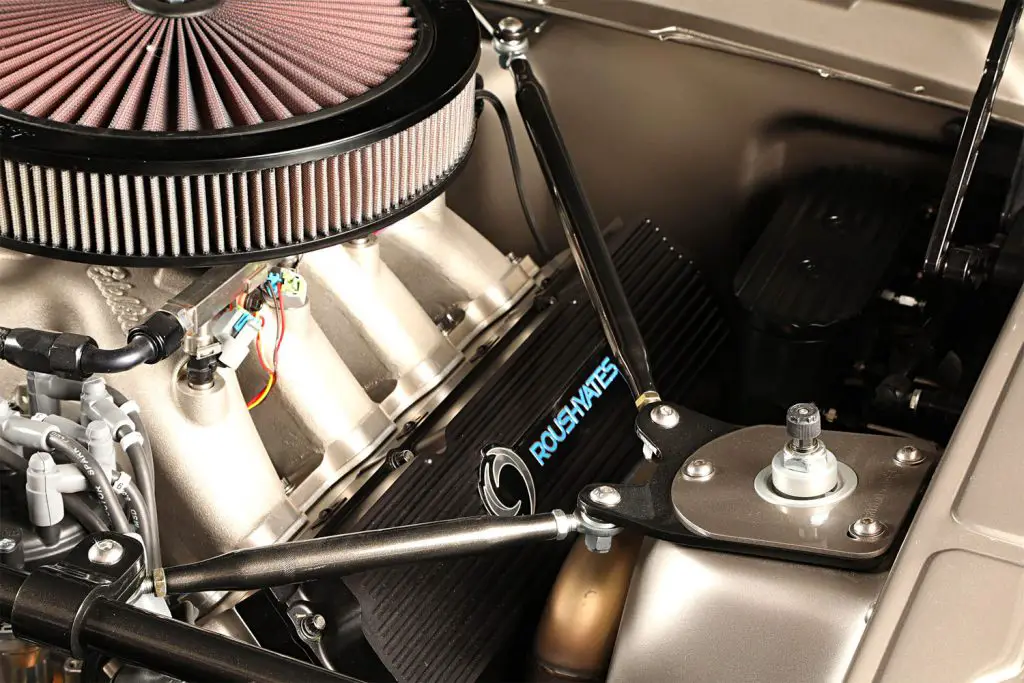 It was hard to shoehorn in that big engine, but it fit after some work and modifications with the factory shock towers in place. The car rolls on a RideTech suspension system. The RY45 engine puts down 820 horsepower and 660 pound-feet of torque and displaces 427 cubic-inches. Handling all the power the engine makes is a T56 manual transmission. Roush Yates says that this '65 Mustang is not only the first Mustang to use the RY45, it's also the first use of that engine in a street-driven car.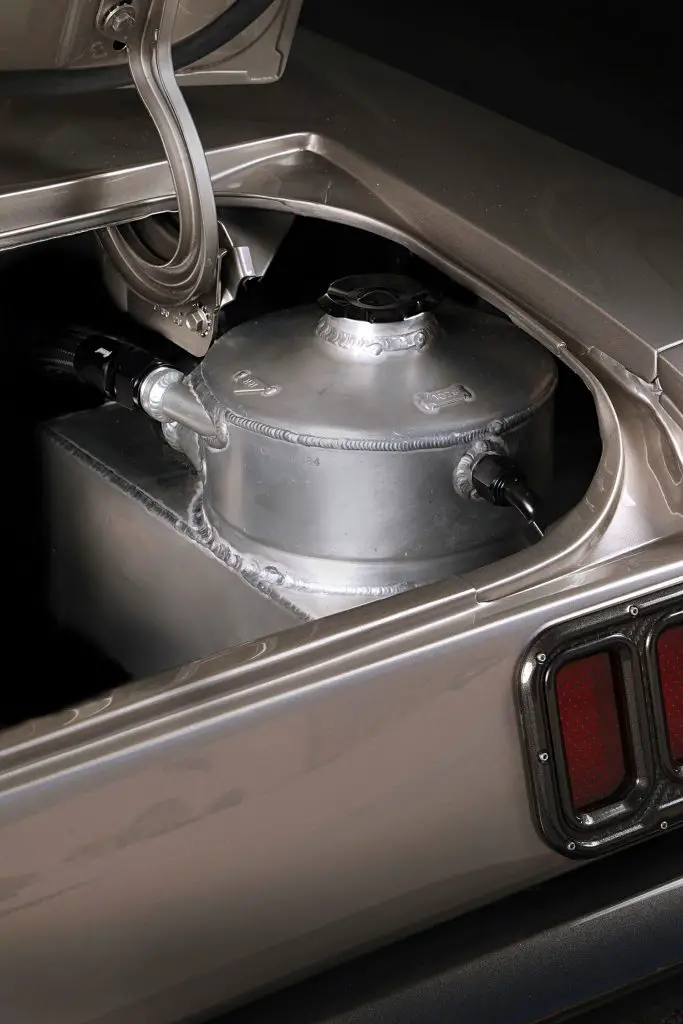 Everything about the car is custom inside and out with subtle modifications to the body. The interior is nothing that Ford would have created with custom carpeting, seat upholstery, plenty of carbon fiber, and a modern audio system. We want to hear that motor spinning at 8,800 rpm. Check out the highly customized 1965 Ford Mustang called Toxic that was for sale last summer.
Subscribe to Ford Authority for more Mustang news and around-the-clock Ford news coverage.
Source: Hotrod