A husband and wife from New York City decided to rent out their home and convert an old city shuttle bus into a DIY Ford Camper Van. The RV was dubbed Buster, and it took the couple and their two kids on a tour of all the national parks in the country. The goal of the trip was to visit all 59 national parks.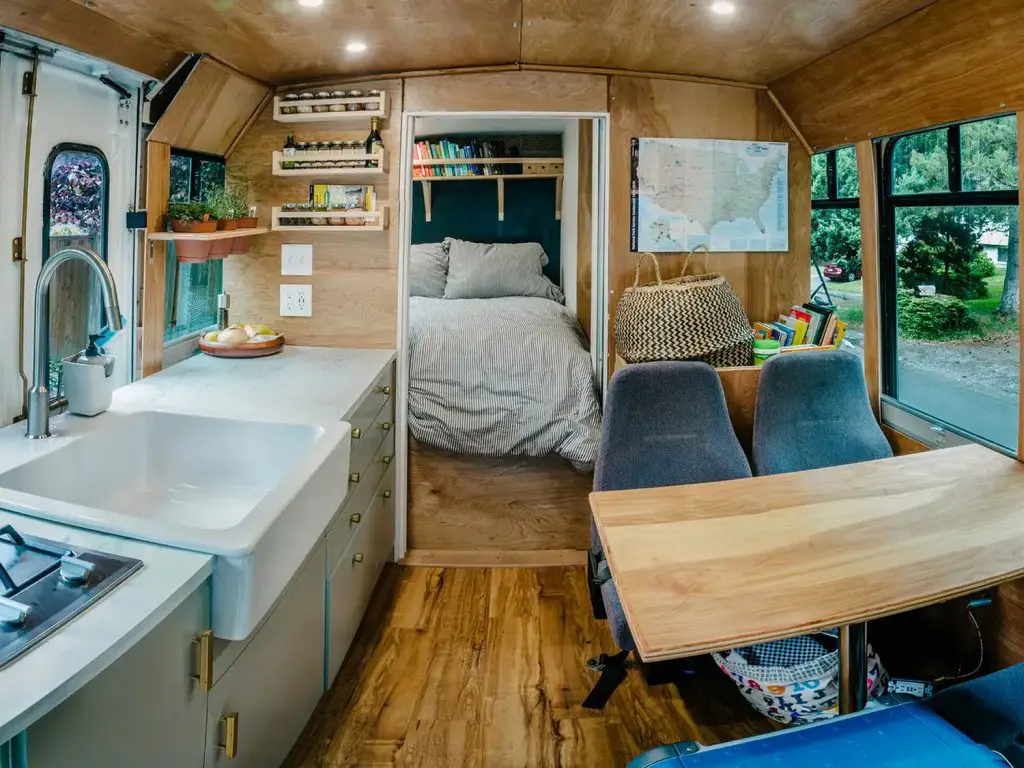 The National Park system grew by a few parks during the process, and they have since traveled to all 61 national parks. The couple saved money to buy the former city bus and convert it to a Ford Camper van, and David worked from the road doing his job as a freelance graphic designer.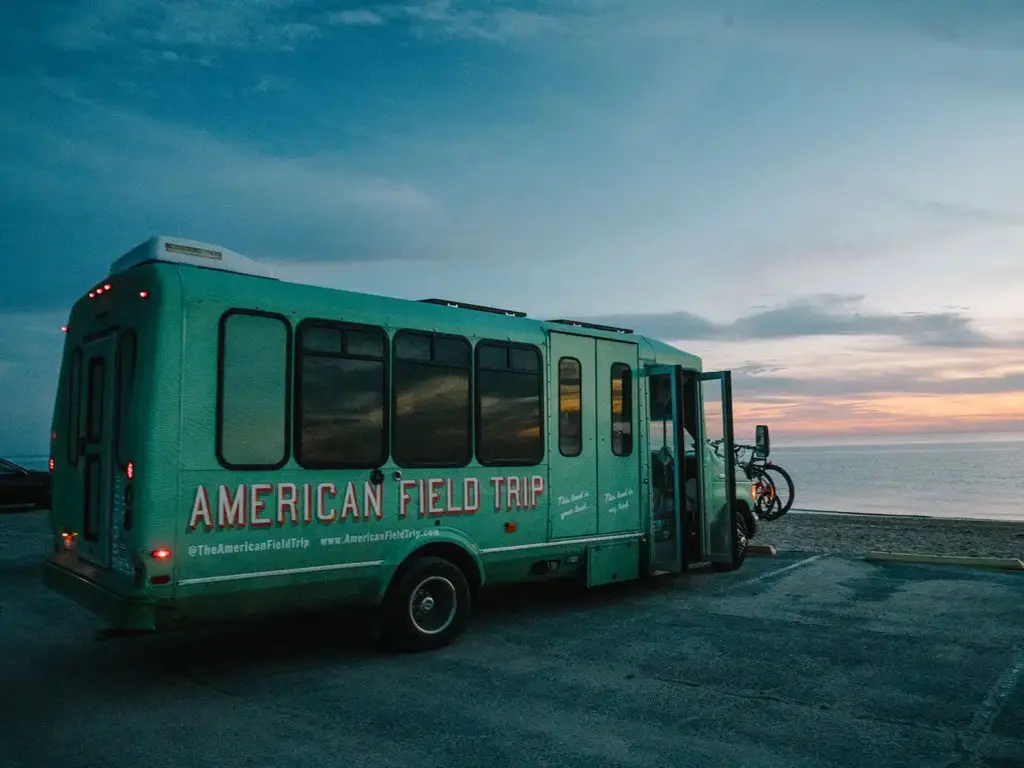 The epic road trip ticked two items off their bucket lists, which was to live in a bus and to visit all the national parks. The largest expenses while on the trip were health insurance and gas. The entire journey spanned 18 months. They chose the former bus because it had more space and customization potential than a traditional Ford camper van or RV. To complete the DIY conversion, the couple learned what they needed to know from YouTube videos.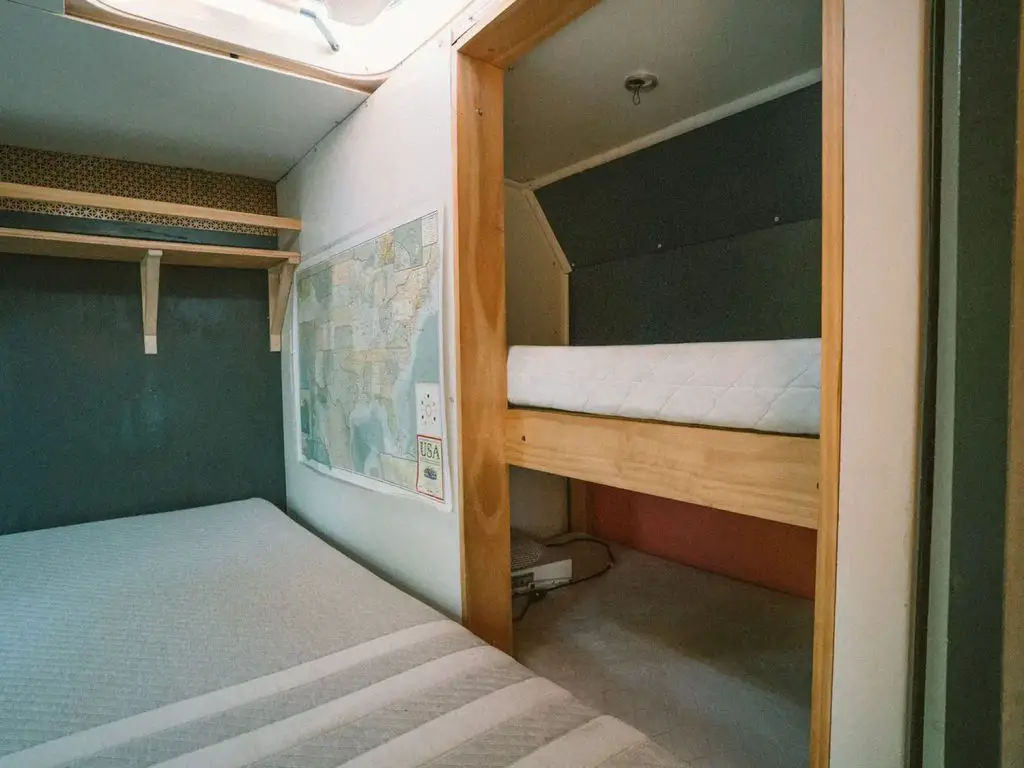 The DIY Ford camper van started as a used 2007 Eldorado Aerotech that rolls on a Ford E450 chassis with a Ford V10 engine. When the bus was purchased, it had 143,000 miles on the clock. The 18-month long trip put another 30,000 miles on Buster. The interior is about 7.5-feet wide and 16-feet long. It has a kitchen and table/office in the main section of the cabin. Further back is a raised full-size bed for the couple with smaller bunks for the kids off to the side in the same room. The space under the bed was used for a garage.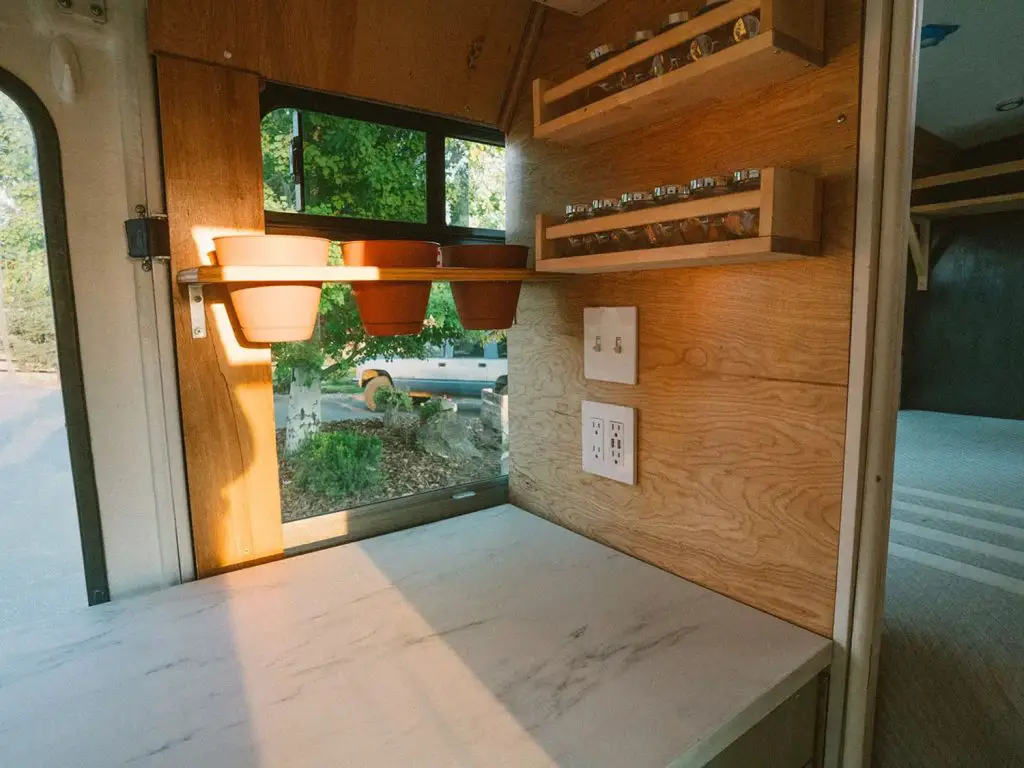 The cabinets used in the van were sourced from Ikea. The seats around the dining table were the seats from the original bus configuration. The van was insulated with one-inch foil-backed foam board on the walls, floor, and ceiling. Plywood was placed on top of the insulation, and vinyl plank was used for the floor.
Subscribe to Ford Authority for around-the-clock Ford news coverage.
Source: Business Insider