Fans of IndyCar racing in the early '90s may recognize this pickup truck. It's a 1991 Ford F-150 Indy Pace Truck that was custom-built to work as the pace car for the PPG IndyCar World Series between 1991 and 1994. The 1991 Ford F-150 PPG Indy Pace Truck is no normal Ford-150, it was a complete custom build.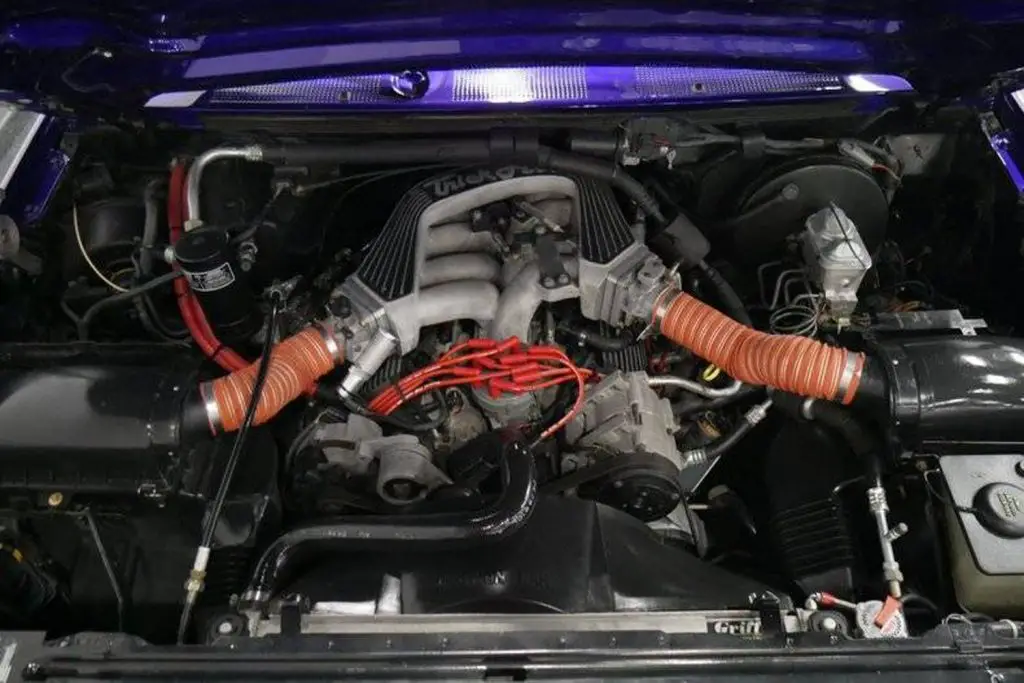 Under the hood sits a 500 horsepower Roush 5.0-liter V8 engine so the truck can move fast enough to work on the track when needed. Jack Roush and McLaren Performance Technologies built the truck. The most noticeable thing about the truck as its wild rainbow paint job. For its first few years, it wore white, purple, and red. For the last couple of seasons the truck worked, it was in the purple, green, and yellow paint scheme seen here.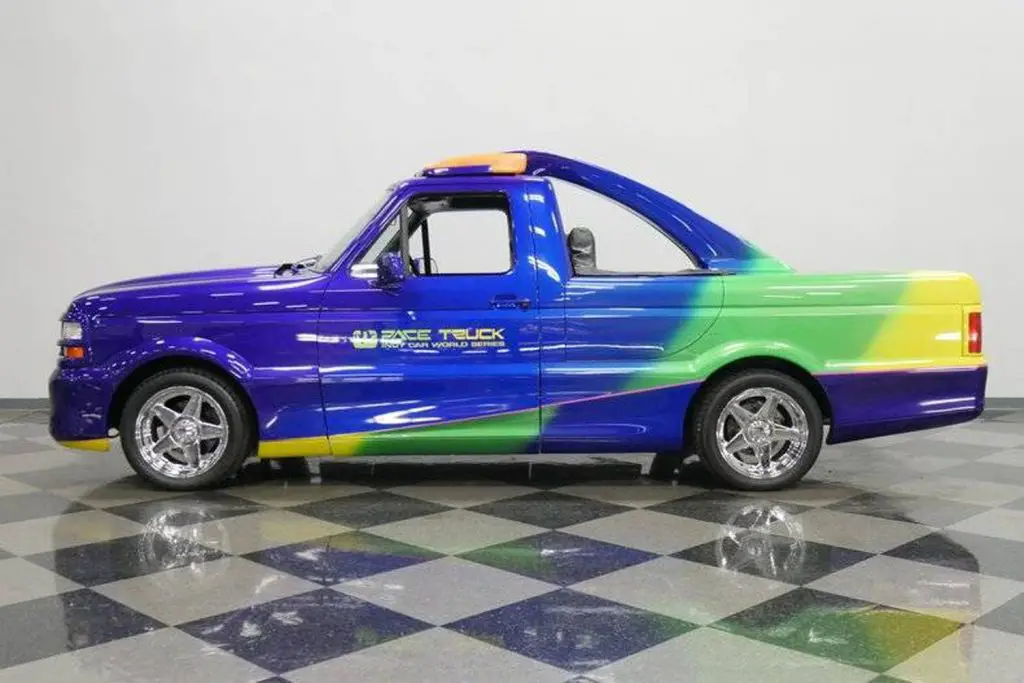 As you might expect for a custom truck representing paint manufacturer PPG, the paint is very well done and still in good condition. The vehicle has only 5,145 miles on the odometer and has many custom features. One of the most notable custom features is the wild-looking chase rack in the bed of the truck the goes over the top of the pair of seats fitted with racing harnesses. The idea was that spectators could ride in the back of the truck and watch the Indy cars behind it.
Another cool custom feature is the scalloped bed with opening doors to make it easier to get into and out of the seats and into the bed of the truck. It also has a custom rear tonneau cover, strobe lights, and a light bar on top of the cab. A fire suppression system is integrated along with a power flip-down rear license plate holder. The interior is completely custom, and the whole build looks high-quality with a distinct '90s style. The last time we spoke about Roush was when it rolled out its Phase 2 supercharger for the current Mustang GT.
Subscribe to Ford Authority for more F-150 news and around-the-clock Ford news coverage.
Source: Hemmings