We've seen a bunch of custom Ford camper vans and trucks built, and some of them were better than others. Not long ago we saw one built into an old ambulance that lacks some of the creature comforts you would expect in a camper. A man from Alaska called Tim Johnston built his dream cabin in the bed of a 1996 Ford F-350 pickup. What's almost as impressive as the build quality of the little cabin is that the pickup and the cabin cost $26,000 combined.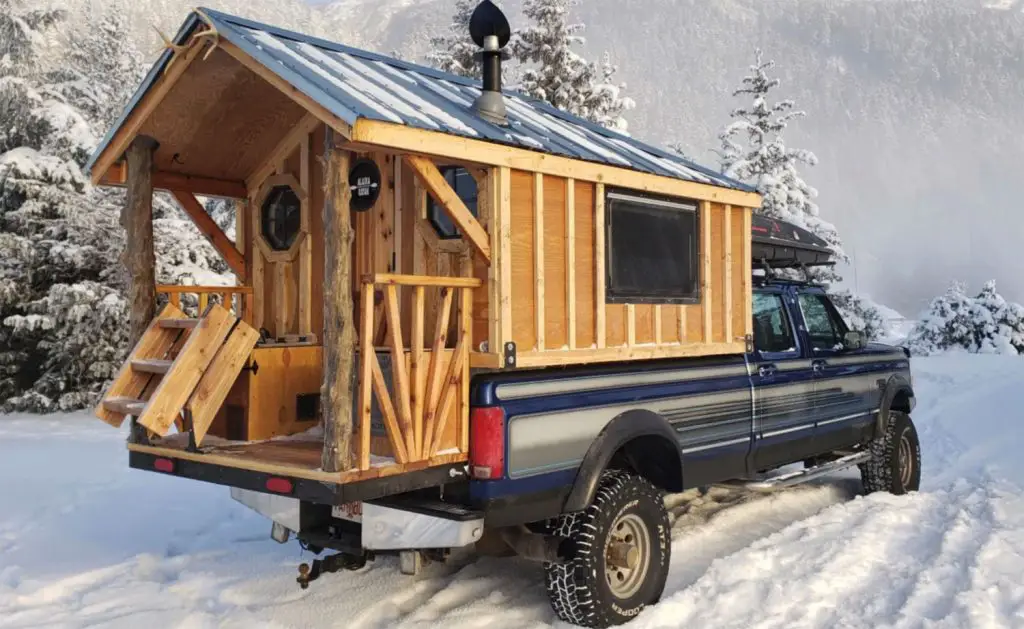 Johnston built his small-scale log cabin the bed of the pickup complete with a stove, two couches, a television, and toilet. The toilet is on the front porch, which in the wilds of frozen Alaska could be a chilly proposition. Johnston said that he had a Toyota before and that it was on "its last legs" so he bought a classic 1996 Ford F-350 truck for just under $13,000 to use as a base to build his "dream truck house."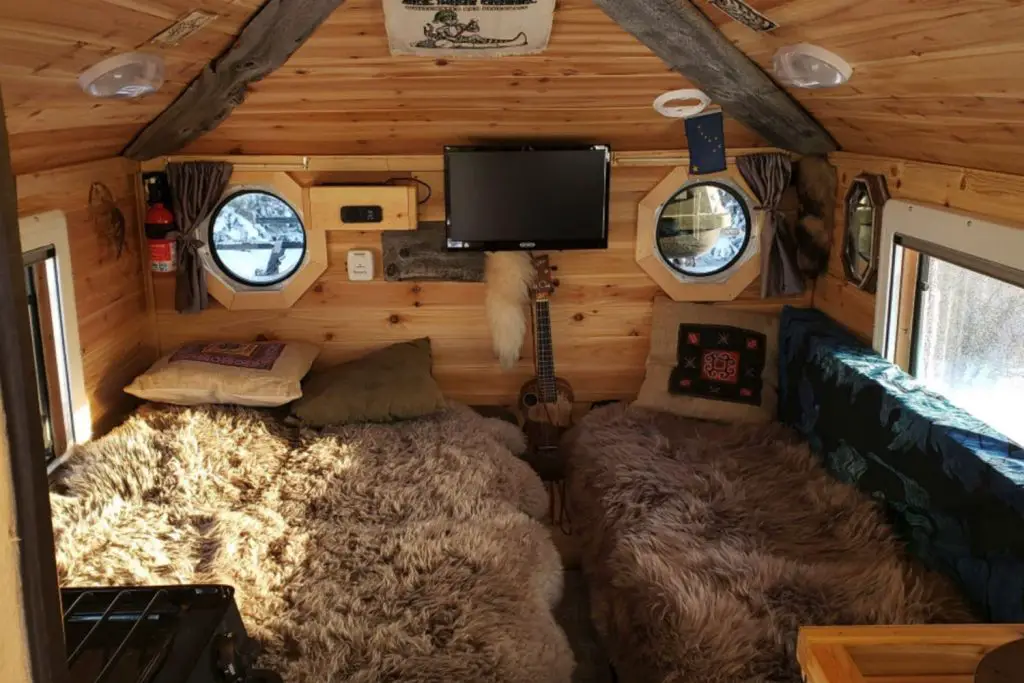 He says that it cost another $13,000 to build the house in the back so the total bill was around $26,000. He says the entire project took about three months to complete. Johnston had a leg up on some DIY camper builders because his father was a carpenter and he had picked up woodworking skills growing up. The truck is powered by a 7.3-liter Power Stroke diesel engine that can get him through the snowy wilds without issue.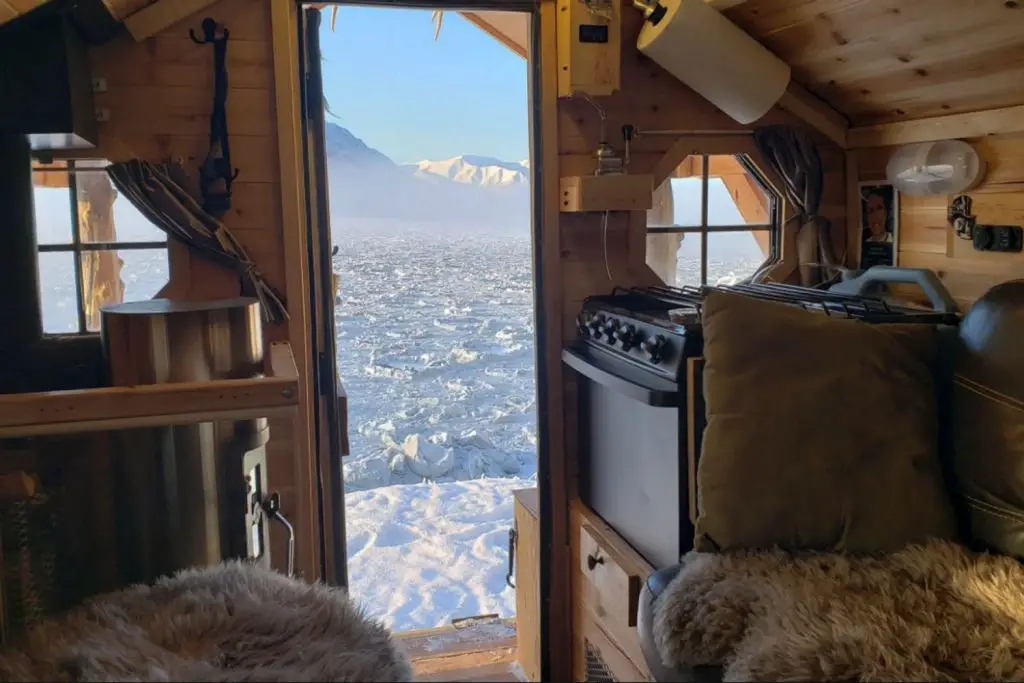 Johnston says that is truck house has everything he needs to stay out for as long as he wants. He says he was in no rush with the project and if he was going to do it again, he wanted do it properly and make it exactly as he pictured in his head. We really dig the front porch, but as it is in Alaska, we may have put the toilet in the house and used all that space for more living room.
Subscribe to Ford Authority for around-the-clock Ford news coverage.
Source: The Drive