The gang over at Car & Driver has put together a shootout of two of the best-performing pony cars ever made. The comparison includes the 2020 Ford Mustang Shelby GT500 and the 2019 Chevrolet Camaro ZL1 1LE. The cars were tested at the track and on the roads to see which one was better.
The 2020 Ford Mustang Shelby GT500 is the vastly more expensive car with an as-tested price of $94,665 compared to the Camaro's price of $73,995. Much of the extra cost for the GT500 was in the Carbon Fiber Track Package that adds over $18,000 on its own. Strip the track pack off, and the sticker prices are nearly the same.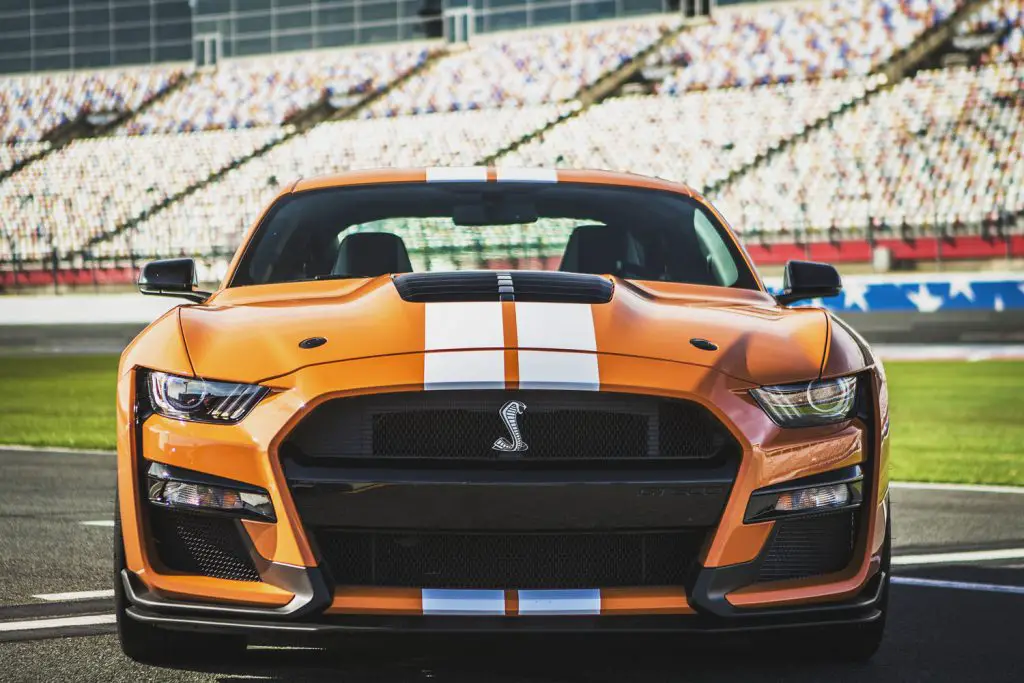 We know that the GT500 Predator supercharged 5.2-liter V8 makes 760 horsepower and 625 pound-feet of torque paired up with a seven-speed dual-clutch transmission. The Camaro is down significantly in horsepower despite a larger 6.2-liter displacement. It makes a "mere" 650 horsepower and slightly more torque at 650 pound-feet. One big selling point for the Camaro is that it has a six-speed manual transmission, but the Car & Driver test car had the optional 10-speed automatic.
At the track, the Camaro is faster to 60 mph by 0.2 second, but once the GT500 hooks up, it's quicker to 100 mph by 0.3 second, and at 150 miles per hour, the GT500 is four seconds ahead. When it comes to a longer quarter-mile race, the Mustang put down an 11.4-second run at 132 mph compared to the Camaro's 11.5-second run at 124 mph. Ford maintains that the car will run a 10-second quarter-mile box stock, and independent tests prove that correct.
The test track the publication chose saw the Camaro pull more Gs with 1.17 on the skip pad compared to the 1.13 the Mustang mustered. The Camaro was also quicker to stop thanks in part to its lighter weight. In the end, the publication chose the Camaro as the winner because it was a better value. We like to see them take off that high-end Carbon Fiber Track Pack and test the cars base versus base where the prices are nearly identical.
Subscribe to Ford Authority for more GT500 news and around-the-clock Ford news coverage.
Source: Car & Driver