We've seen plenty of older Mustangs get a Coyote engine swap putting the powerful V8 from the current-generation Ford Mustang into the older body styles. Typical when we talk about a Coyote swap, were talking about a Fox-body Mustang. This time out, the Coyote engine is going into a 1999 Ford Mustang and gets a dyno tune.
The engine used in this project is a second-gen Coyote crate engine from Ford Performance. The original 4.6-liter V8 was pulled from under the hood of the 1999 Ford Mustang GT along with the original transmission. The Coyote V8 was paired up with a T45 manual transmission, and the entire install took less than a day and a half.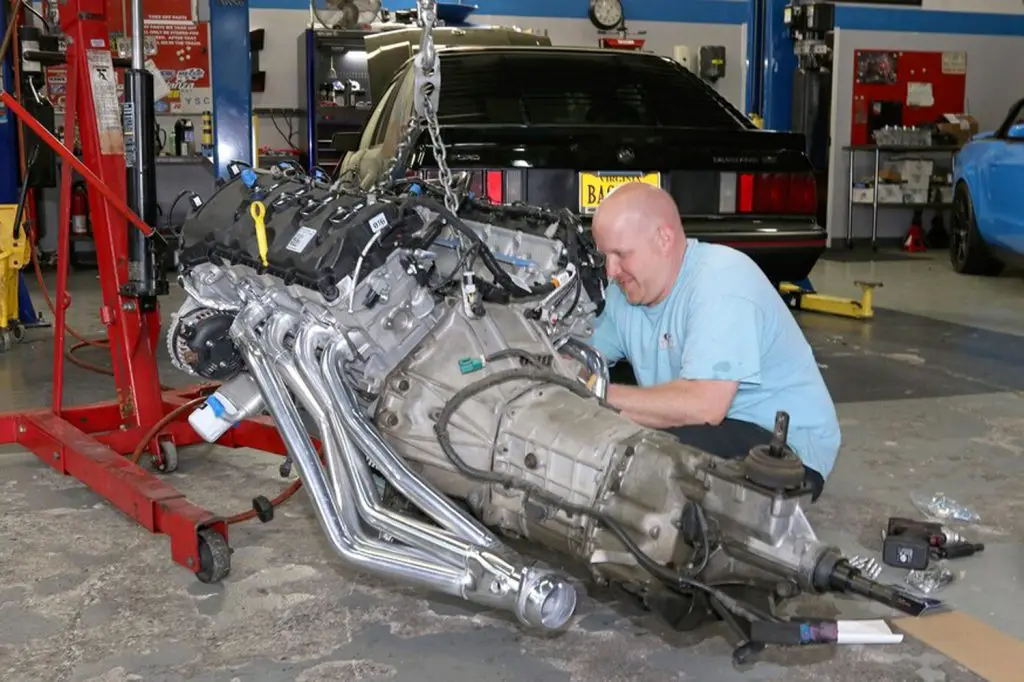 To get the engine into the 1999 Ford Mustang required some finagling, but it fit. The engine wears longtube headers. To keep cool, the builders used an upgraded radiator from Fluidyne and a pair of 12-inch SPAL electric fans. Fuel gets to the new engine via a new in-tank fuel pump. All the ECU and wiring changes required to make the engine work were performed as well.
The builders wanted the car to last, and while the hardware they used supports up to 750 horsepower, they dyno tuned the car to make 432 horsepower to the wheels. To keep the other components of the donor Mustang working, the factory ECU stayed handling non-powertrain functions. After all the work, the engine ran but was running very rich. The owner put about 300 miles of break-in on the engine and then took it back for a dyno tune to make it run better and produce more power. The result is a stock looking 1999 Mustang GT on the outside with serious power under the hood.
Subscribe to Ford Authority for more Mustang news and around-the-clock Ford news coverage.
Source: Hotrod