Trucks and country music certainly aren't exclusive, but they do tend to go together. Country music star Jimmie Allen has been working in the music industry for many years. He is a singer-songwriter who has been working in Nashville for 11 years and only got a record deal a few years ago. Alan has spent some time recently talking about his pickup, a Ford F-150 that he loves.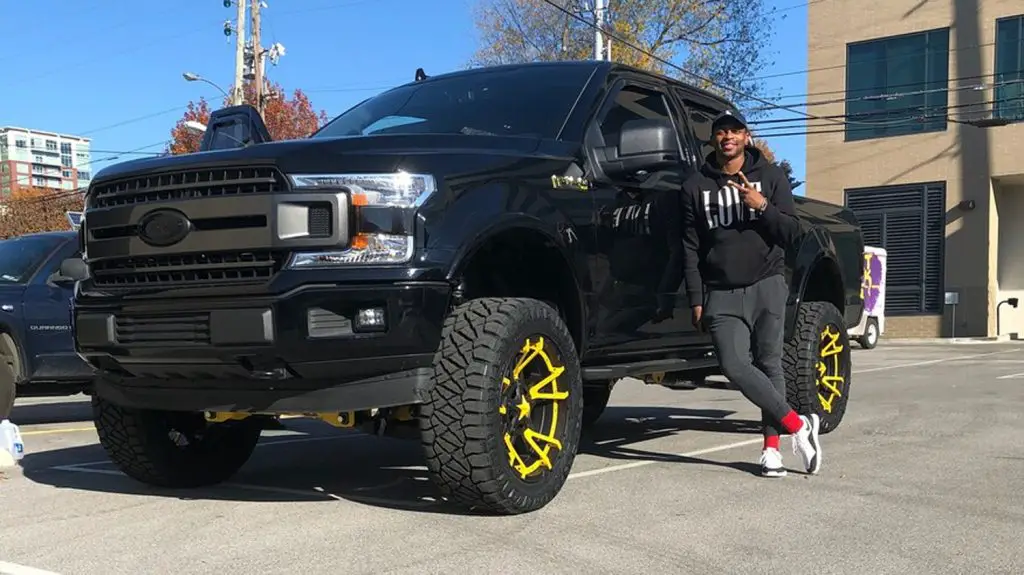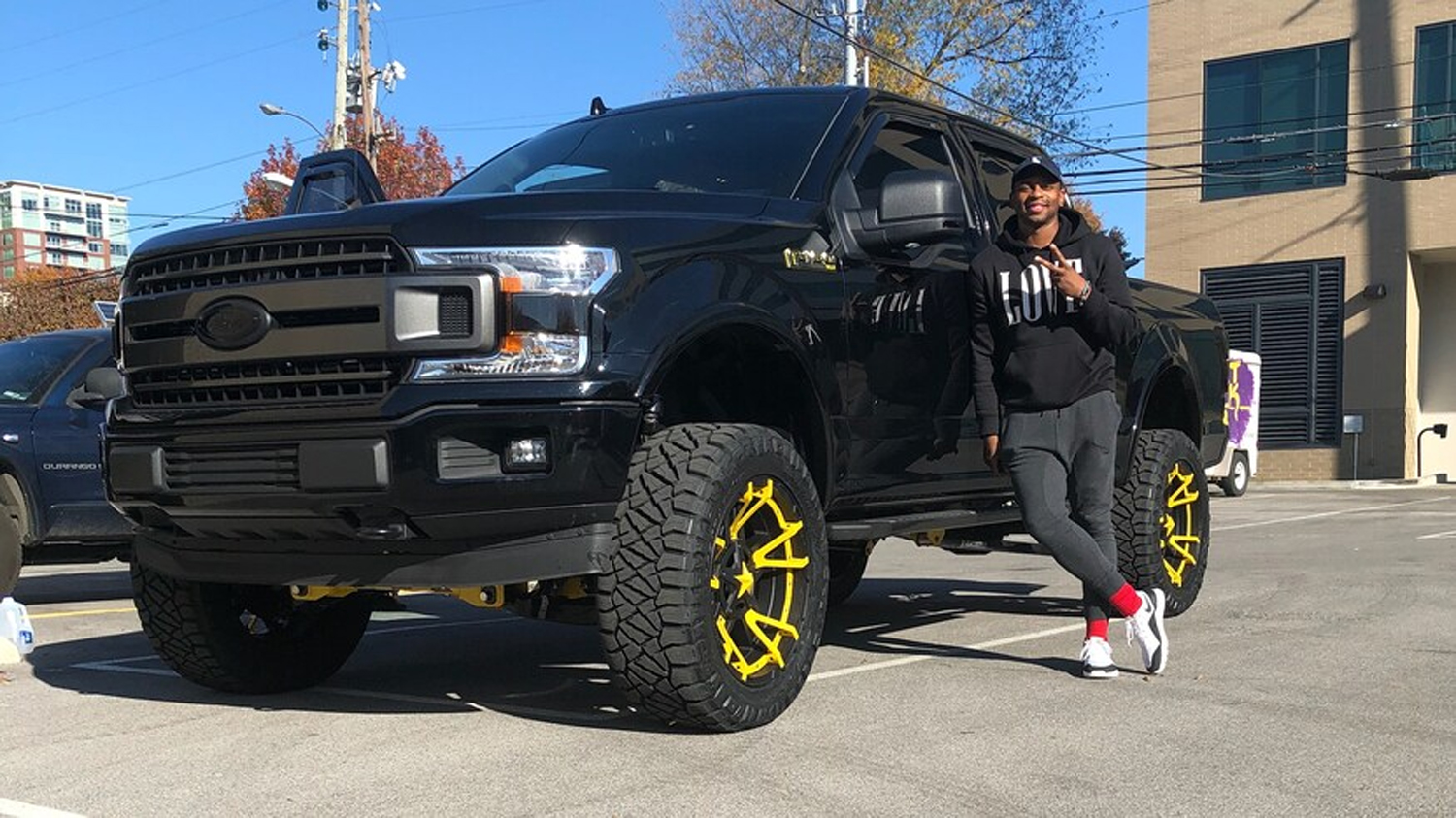 The 2018 Ford F-150 is the first new car that Allen ever bought himself. He says that he relates to the tenacity of Ford and its slogan, Built Ford Tough. Allen says that getting a record deal at the age of 32 after going through "so much" reminds him a lot of his truck and the Ford brand.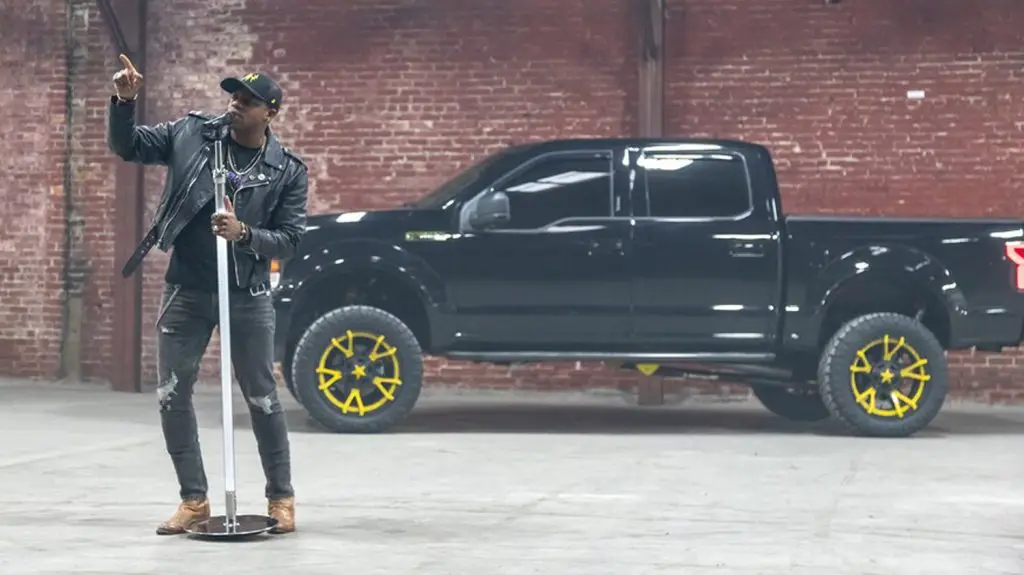 He says that the Ford logo is "built tough" and that he feels like he found a way to stay tough, pointing to his second single and the fact that his first went to number one. Jimmie Allen also says that his Ford F-150 makes him feel connected to his late father. He says that growing up, his dad drove a Ford and that all of his favorite memories from childhood are in Ford truck.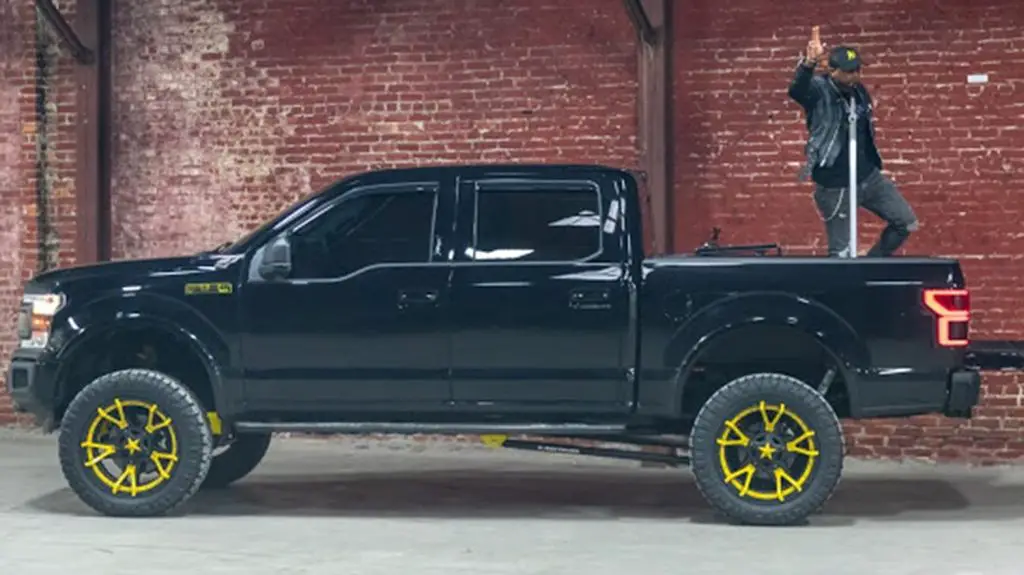 Those childhood memories made it "super important" for him to get a Ford truck, and he says he thinks about his dad all the time. The F-150 is not entirely stock, but it's not over the top. Inside the truck, he has his son's name embroidered on one headrest and his grandma's name on the other. He says when you open the door, the Batman logo shines on the ground to honor a deceased friend. Allen says that he was friends with Troy Gentry, who was half of the country duo Montgomery Gentry. Troy died in a helicopter accident, and Allen says that Batman was Troy's favorite. He named his truck "Troy" in honor of their friendship. His only complaint about the truck is that he has to pay for a lot of gas. F-150 fans should check out the sweet Roush F-150 SC packing 650 horsepower.
Subscribe to Ford Authority for more F-150 news and around-the-clock Ford news coverage.
Source: Motortrend