Ford has been very proud of its new 7.3-liter V8 engine that will find its way under the hood of the 2020 Ford Super Duty line. Ford has spent a lot of time bragging on this engine, which replaces the outgoing Ford V10. Ford has put a lot of effort into making the engine as durable and cheap to maintain as possible for fleet owners. One of the key factoids about the engine is that Ford has improved the oil management inside the 7.3-liter Godzilla V8, which has allowed it to extend the oil change intervals.
From the factory, the 7.3-liter V8 engine will have oil change intervals of 10,000 miles. Ford notes that the engine has an oil minder to monitor the usage. The 10,000-mile oil change intervals are a big deal for fleet customers. The outgoing V10 engine has 7000-mile oil change intervals. The 7.3-liter V8 displaces 445 cubic-inches and makes 430 horsepower and 465 pound-feet of torque.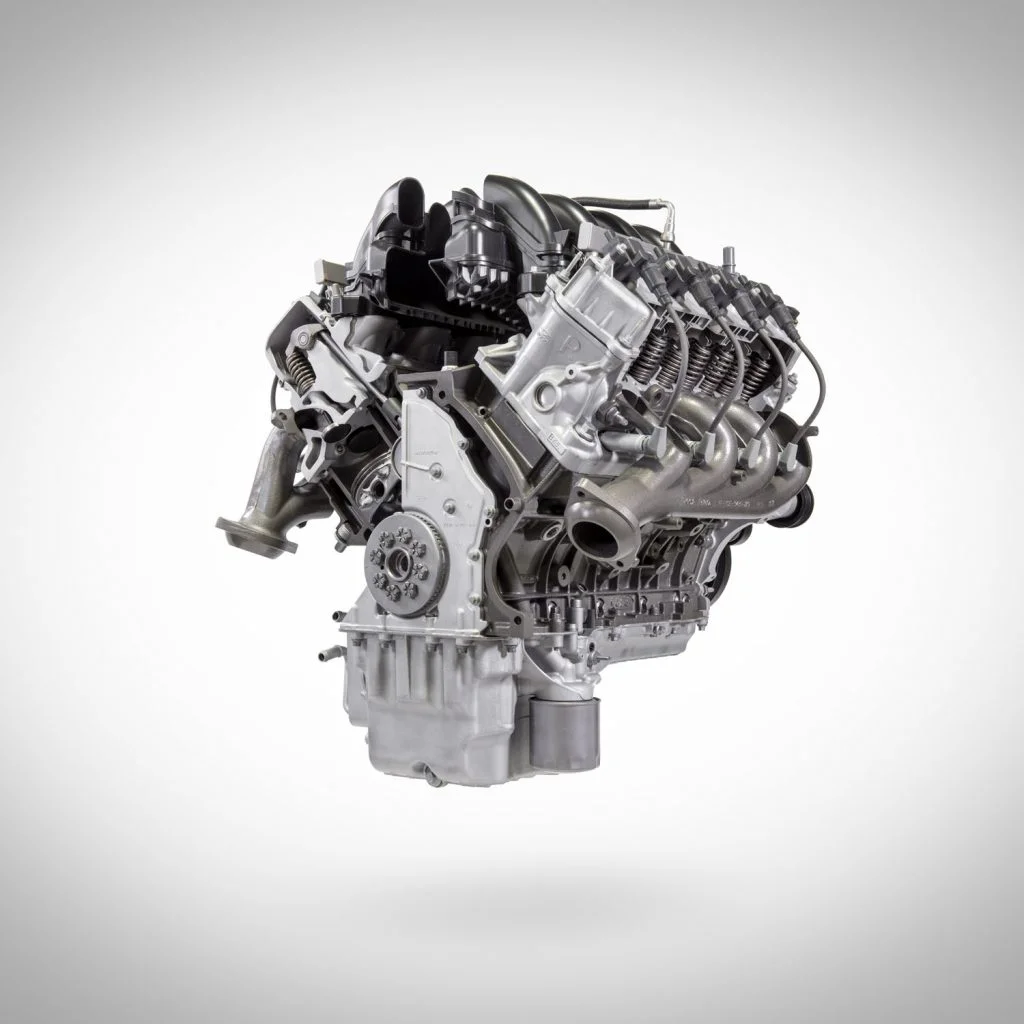 The engine will be paired up with a 10-speed TorqueShift that will be used through the F-600 chassis cab. Ford Super Duty chief engineer Mike Pruitt says that the automaker "put a lot of thought" into making the engine "bullet-proof." Ford wanted to keep the engine simple, so the Godzilla V8 went back to a cam and block design. Pruitt notes that the engine is smaller, more compact, and has fewer parts. He also notes that Ford wanted commonality around the medium-duty truck to make maintenance simple, which is important to fleet businesses.
Some indication of fuel economy in the big V8 has surfaced from real-world tests. Despite the large displacement engine and the horsepower output, reports indicate that an F-250 with the Godzilla V8 under the hood and 3.55 rear axle ratio was able to achieve 15.5 MPG on a cross-country trip. Certainly, truck buyers don't purchase for fuel economy, but it's nice to know that the truck gets decent fuel economy.
Subscribe to Ford Authority for more F-250 news and around-the-clock Ford news coverage.
Source: CCJ