Last year Ford announced that it would be working with the city of Austin, Texas, on a project called the Austin City:One Challenge that aimed to fix mobility issues in the city. Austin, Texas, is known for having some of the worst traffic in the entire state of Texas. The city of Austin worked collaboratively with Ford, AT&T, Dell Technologies, and Microsoft and has now announced the two winning projects from the Austin City:One Challenge.
The winners are Good Apple and Tappy Guide, and they will split the $150,000 prize money. The prize climbed to $150,000 after the Austin Transportation Department added $50,000 in additional prize money. The money will be used to fund a pilot program to test both proposals in a real-world setting.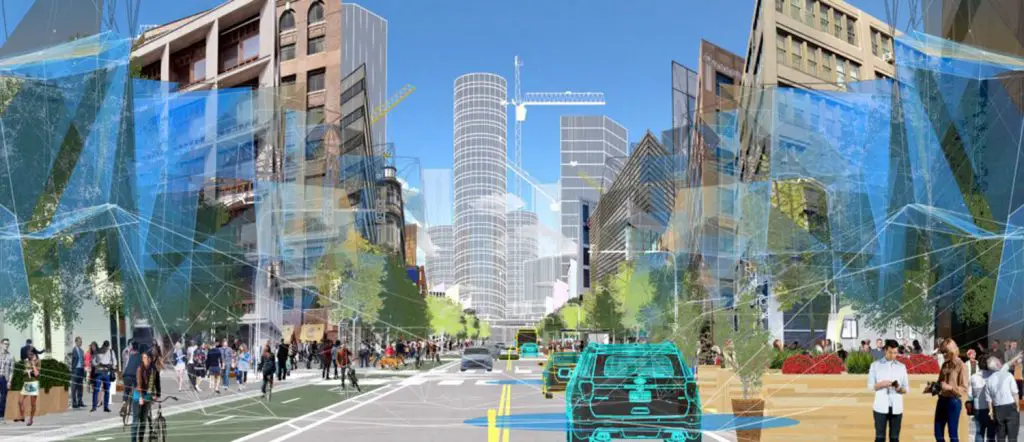 Good Apple is an Austin-based produce delivery service that aims to increase access to healthy groceries in East Austin. The service intends to partner with local farmers to rescue fresh fruits and vegetables that would otherwise go unsold. The vegetables and fruits that it saves are inspected, packaged, and delivered to local families. The goal of Good Apple is to create a reliable and healthy service that gives valuable time back to working families.
Tappy Guide is a mobile app that provides navigation guides for visually impaired, hearing-impaired, senior citizens, and others with mobility impairments. The mobile app would offer guides for indoor and outdoor locations. It would employ live advisors to provide people the comfort of interacting with a real person to understand their surroundings and accessibility needs. Both of the winners of the Austin City:One Challenge will have additional support provided by the Austin Technology Incubator at the University of Texas, which will offer in-kind services and memberships to its incubator for both Challenge winners.
Subscribe to Ford Authority for around-the-clock Ford news coverage.