Ford Europe is set to expand electrification within Europe significantly in the coming years. It's expanding its electrification efforts using vehicles like the Mustang Mach-E along with hybrids like the Puma and others. Ford Europe says that it is signaling a significant shift in its European passenger vehicle business with the introduction of a new brand direction dubbed "Bring on Tomorrow."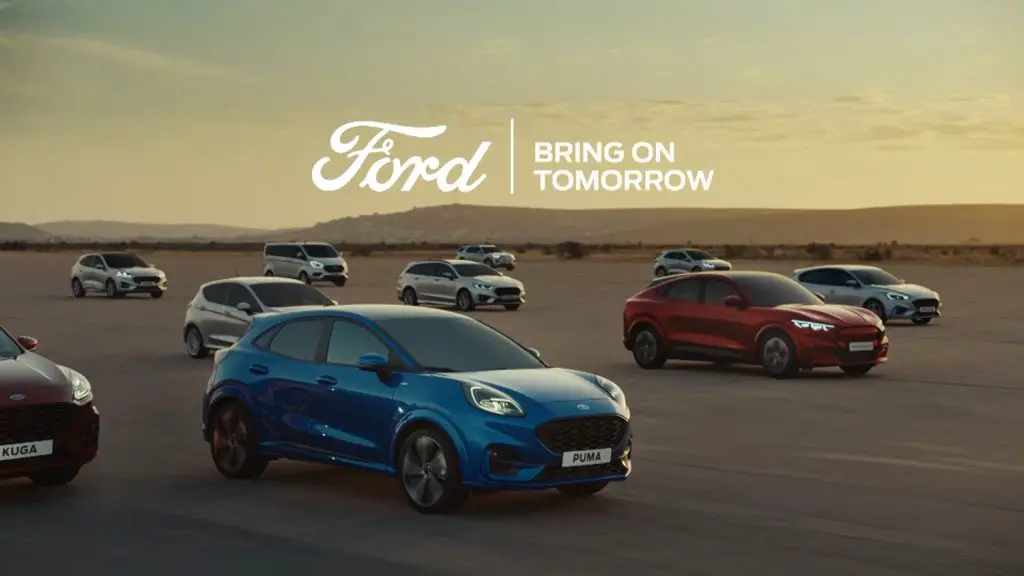 Ford says it is committed to leading the way during a major transformation in the automotive industry and intends to deliver 14 electrified vehicles in 2020. It's also promising to electrify all future passenger vehicles that are coming market. A Ford spokesperson says that the new brand direction is more than a marketing campaign and is a guiding attitude for Ford employees that reflects the changing face of the automotive market. The spokesperson said that Ford is taking a position at the forefront "of a real change."
The tip of the spear for this transformation at Ford is the Mach-E, which is available to preorder in select European markets now. The vehicle was featured in the first "Bring on Tomorrow" TV advertisement, which can be seen above, promising to reimagine the Mustang ideas of freedom, progress, past performance, and a little rebellion.
Ford Europe has a second TV advertisement that debuted in Italy and will roll out across Europe during February featuring the new Puma crossover, which utilizes Ford's mild-hybrid powertrain technology. Another new commercial will debut in April that highlights the all-new Kuga SUV, which is Ford's most electrified vehicle ever. Kuga is available in a plug-in hybrid, full electric, and mild-hybrid engine options. That vehicle will launch this year. All the commercials feature background music by Kanye West with a song titled "Power."
Subscribe to Ford Authority for more Mach-E news and around-the-clock Ford news coverage.