Ford Europe has announced that it intends to fit 80 percent of its 2020 year model vehicles with new technology that will warn drivers about hazards in the roadway ahead. The technology is called Local Hazard Information (LHI) and was first trialed on the Ford Puma, a vehicle that recently earned a EURO NCAP 5 star rating. The success of that trial is what is leading Ford to roll the technology out to more vehicles in Europe.
The way LHI works is by pulling data from other connected road users, emergency services, and authorities to send data on potential hazards from the cloud directly to the car. With the system installed, alerts pop up on the car dashboard displaying warnings to drivers about what lies ahead. The system will make use of data from other Ford cars to begin with.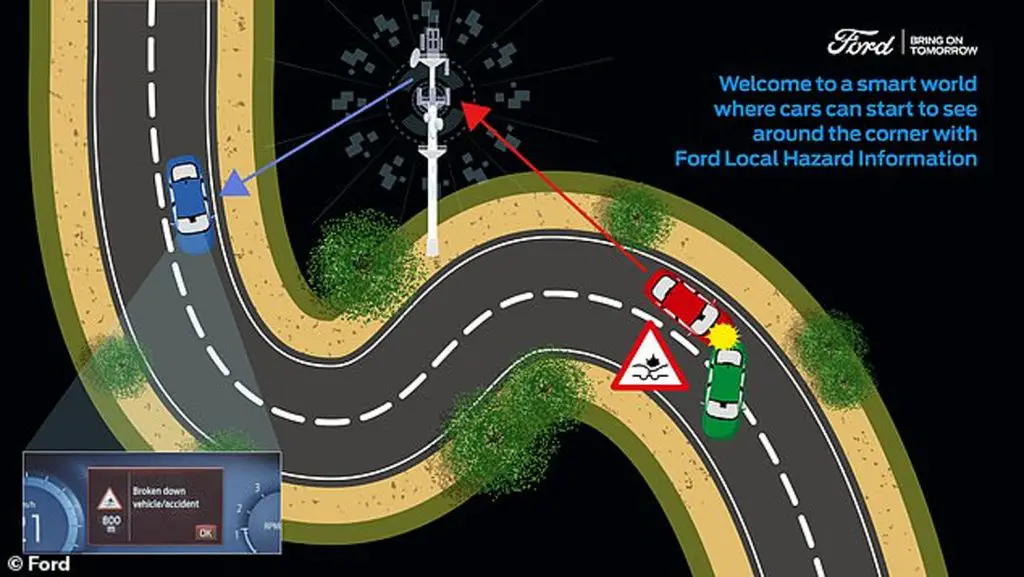 The system links the vehicle to the connected infrastructure using the FordPass Connect embedded modem via 4G connectivity. Ford Europe says that a variety of events will alert users, including airbag deployment, activation of hazard warning lights, and windscreen wiper use of other drivers along the path. Ford says that the system could warn drivers of natural disasters such as hail storms, flooding, or landslides.
Ford also notes that data from external sources will be curated and distributed, including official police notifications. One significant difference between the LHI system and existing apps is that unlike those current apps which require manual input, the Ford system will be completely autonomous. Ford notes that there is no reliance on third-party apps for its system. The modem required to use the system that is fitted from the factory includes a year of connectivity at no cost with renewal at £60 + VAT per year.